Daddy Of 5! Mötley Crüe Rocker Nikki Sixx Welcomes Baby Girl With Wife Courtney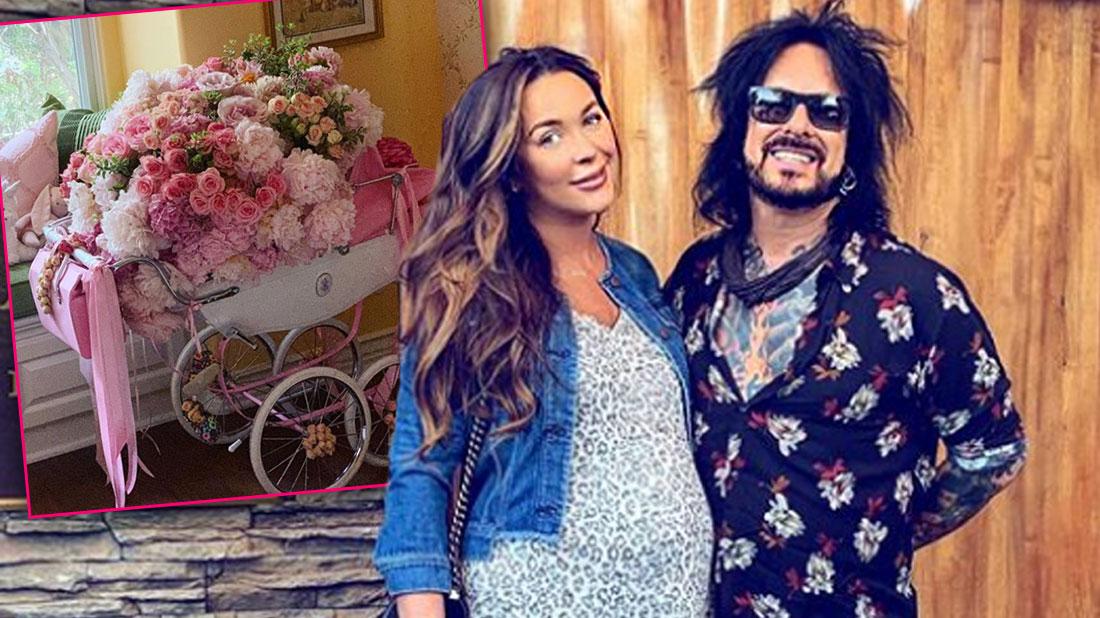 Mötley Crüe rocker Nikki Sixx is a dad of five!
This Saturday, July 27, the star welcomed a baby girl with wife Courtney Sixx.
Nikki, 60, took to Instagram this Wednesday, July 31, to share the exciting news.
"Saturday night my wife Courtney and I welcomed into our world and family a very beautiful baby girl named Ruby Sixx," he captioned a photo of a white bassinet overflowing with pink flowers. "A spunky little girl with a full head of hair making her the 5th Sixx joining her two sisters and two brothers."
Article continues below advertisement
Nikki married Courtney, 33, in 2014, following a two-year engagement. After saying "I do," the model made it clear she wanted to be a mother, but since Nikki had a vasectomy during his second marriage, she used IVF to conceive their first child.
On January 15, 2019, RadarOnline.com broke the news of her pregnancy. At the time, a source close to the stars told RadarOnline.com they want to "several more kids together!"
Nikki is also a father to sons Gunner, 28 and Decker, 24, and daughter Storm, 25, who he shares with ex-wife Brandi Brandt. He also has an 18-year-old daughter, Frankie Jean, from his marriage to actress Donna D'Errico.
On her Instagram, Courtney also shared a post about her baby girl.
"I'm so grateful to my Heavenly Father for blessing Nikki and me with the sweetest most angelic child of God. Ruby is more precious and more beautiful than I ever could have imagined. Her special spirit just radiates," she wrote alongside a photo of the same adorable bassinet.