Larry King's Wife 'Blindsided' By Sudden Divorce Decision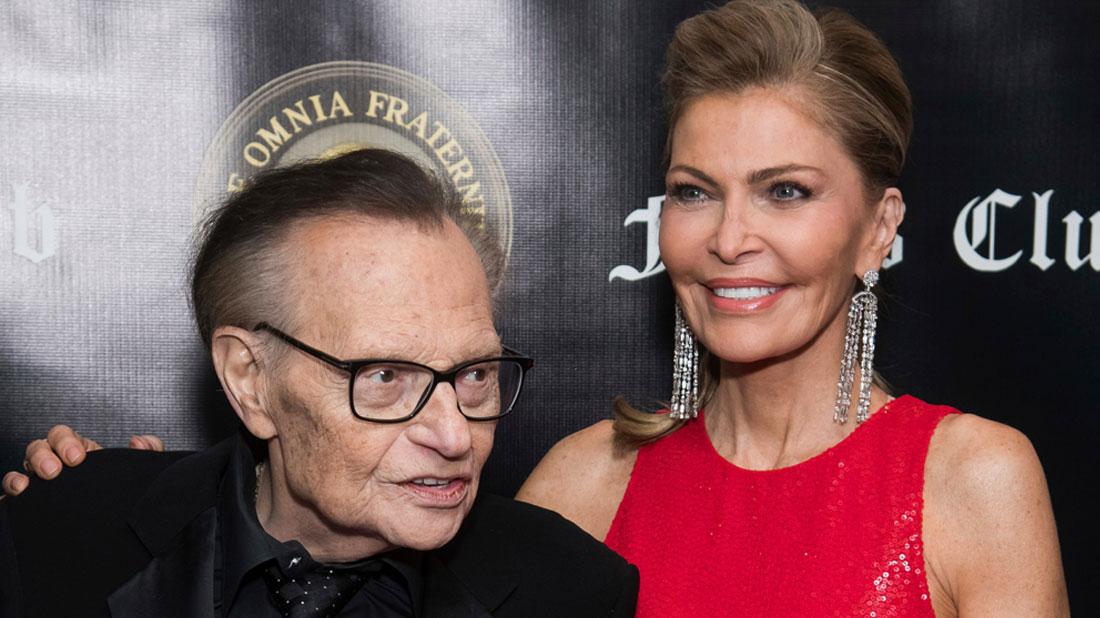 Larry King's estranged wife Shawn apparently believes their fallout after his April heart attack led to the talk show legend's shocking decision to divorce her.
"He's really ill," Lisa Stanley, radio host on Los Angeles' K-Earth 101, and close friend of Shawn's, said on-air on Wednesday, August 21. "She's been taking care of him and has been his advocate and lying for him. They covered up what happened, but he had a heart attack."
Article continues below advertisement
According to Stanley, doctors told the 85-year-old he had "days to live" after his cardio arrest, so the couple's estate lawyer urged them to update some documents. Skeptical, Larry allegedly lashed out at Shawn, seeming like he did not trust her or the new paperwork.
"This is just a giant mess. She has been taking care of him," Stanley revealed, addressing the documents. "That's what she gave to him to sign. She would never do anything to harm their kids."
As RadarOnline.com originally reported, Larry underwent surgery on April 25 after suffering angina, a type of chest pain that reduces blood flow. At the time, a family statement dismissed the rumors that he had suffered a heart attack.
"He did not have a heart attack and he did not go into cardiac arrest," his team wrote in a Twitter statement, adding that the surgery went well and then star was "in good spirits."
But now Stanley claims Larry's clan "covered up" his heart attack.
Larry filed for divorce from Shawn on Tuesday, August 20, citing "irreconcilable differences."
But court documents obtained by RadarOnline.com reveal the stars actually separated more than two months ago, on June 6. The divorce filing came 22 years after they first tied the knot, and no one was more shocked than Shawn at his decision.
"She's blindsided by this," Stanley said. "She really wants to work it out."