Jamie Foxx Defends Relationship With Sela Vave After Shocking Katie Holmes Split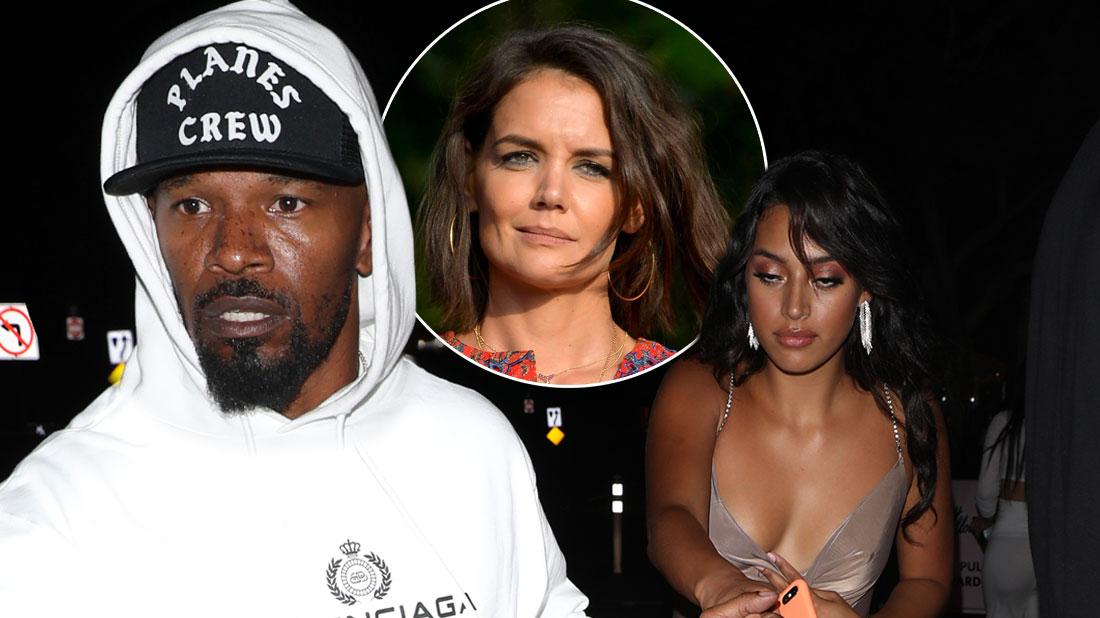 Jamie Foxx is defending his relationship with Sela Vave, claiming they are nothing but friends and business partners, after his shocking split from Katie Holmes.
RadarOnline.com readers know that days before Holmes and Foxx's breakup was confirmed, the comedian was caught holding hands with Vave, 21, in Los Angeles. Soon, rumors about him dating the singer behind Holmes's back spread.
This Wednesday, August 21, Foxx, 51, took to Instagram Live to explain himself.
Article continues below advertisement
"When I met Ed Sheeran, I didn't know him from Adam. He slept on my couch for six weeks — he ended up going on to do great things," Foxx said. "Nick Cannon was 13 years old, he would sleep in my old house. Before Ne-Yo was Ne-Yo, he would come to the crib."
"Everybody comes to my crib, no matter who you are," Foxx continued, explaining that there is a double standard when it comes to men helping out women in the industry.
"But here was the thing, there is a young lady by the name of Sela Vave. I did the same thing with her," he said, adding that when he saw her talent, he and his team "took her under our wing."
Speaking of the shots of them holding hands, Foxx said: "I'm escorting her to my car, to put her in the car — my artist, who hangs out with my kids and is as young as my daughter."
RadarOnline.com readers know the comedian is dad to daughters Corinne Foxx, 25, and Anelise Bishop, 10. He was also a stepfather to Holmes' daughter Suri Cruise, with whom he was close with for the six years he dated the actress. The two broke things off this May after making their first red carpet appearance together.
Article continues below advertisement
"People try to make mountains out of molehills. We want to treat her the same way and give her the same opportunities," Foxx said, adding that he's warned Vave — whom he refers to as his "artist" — of the online "haters."
"I spoke to that girl's mom, and she put her trust in me," Foxx said of Vave. "We want to make sure she has the opportunity to show you the talent we saw. All of the unnecessary hate for the woman, just because the guys are coming here and they're working hard, but when a girl does it, she has an ulterior motive. Stop that s**t. I embrace all the artists who come here. That's our artist. She's been brought into the family, she works hard, and she's a beautiful singer."
On her Instagram, Vave shared Foxx's video, telling her followers to watch if they want to hear "the TRUE story."