Sex-Trafficked Teen Killer 'Blessed' Two Days Ahead Of Her Release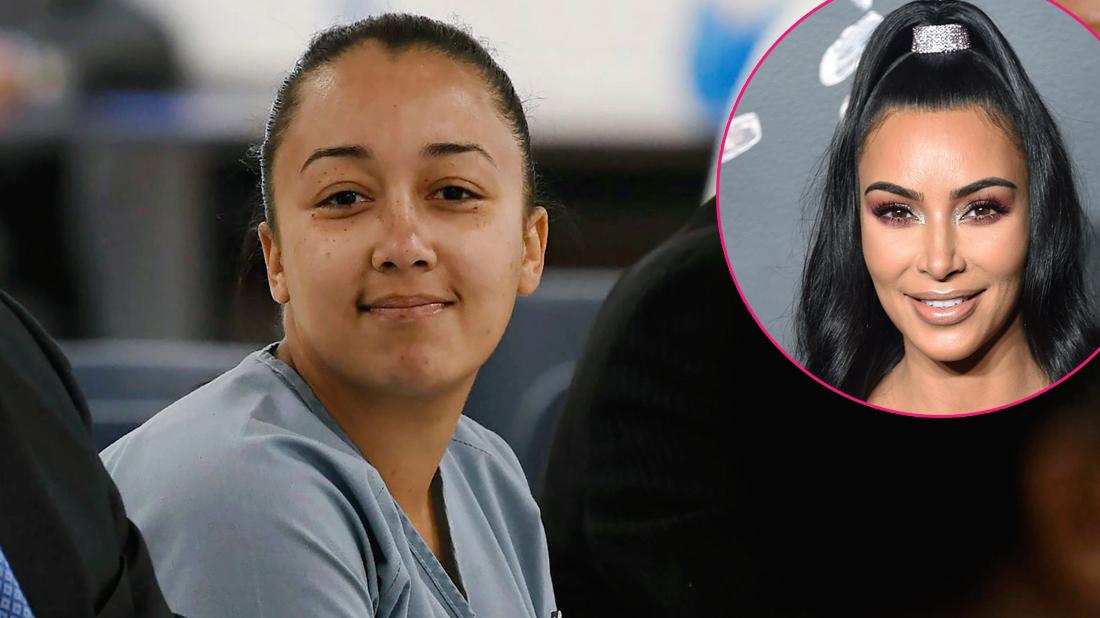 Cyntoia Brown says she's "blessed" by the outpouring of support from family, friends and Kim Kardashian just two days before she's set to be released from prison, she said in a statement exclusively obtained by RadarOnline.com.
Brown, 30, was granted clemency in January after serving 15 years behind bars for killing a man who sold her for underage sex.
Her case went viral and garnered the attention of numerous celebrities including the Keeping Up With The Kardashians star.
Article continues below advertisement
"While first giving honor to God who made all of this possible, I would also like to thank my many supporters who have spoken on my behalf and prayed for me," Brown said in a statement.
"I'm blessed to have a very supportive family and friends to support me in the days to come. I look forward to using my experiences to help other women and girls suffering abuse and exploitation. I thank Governor and First Lady Haslam for their vote of confidence in me and with the Lord's help I will make them as well as the rest of my supporters proud."
The now 30-year-old convicted killer claimed to have lived a life of addiction, mental illness and neglect since she was born. Brown's alcoholic mother gave her up for adoption and she was allegedly abused by her stepfather.
Brown claimed to have fell into a downward spiral of drugs, booze and prostitution. At age 16, she agreed to have sex with 43-year-old real estate agent Johnny Allen, who in turn said he would pay her $150.
Article continues below advertisement
When they met at the man's house, Brown claimed he rolled her over on the bed and reached for what she thought was a gun. It was then that she shot him with hers.
Scared, she stole Allen's guns from his room, jumped in his car and drove off.
She called 911 and confessed to the murder the next day. Since she admitted to taking the firearm, prosecutors claimed that the killing could not have been self-defense.
Because of this, they sent her to the maximum-security Tennessee Prison for Women and sentenced her to life in prison with the possibility of parole after 51 years served.
In 2012, Nashville attorney Charles Bone watched a documentary on Brown's life and took interest in her case. He petitioned a new trial for her and was denied multiple times until in 2017, her case went viral.
While serving her sentence, Brown graduated from Lipscomb University's LIFE program and earned an associate's degree. Before her trial this year she was getting ready to complete her bachelor's degree with a 4.0 GPA.
She's been called a model inmate who not only pursued education behind bars but also mentored other women.
Finally, this year, Brown was given clemency.