Newly Freed Cyntoia Brown Secretly Married Christian Hip-Hop Artist While In Prison!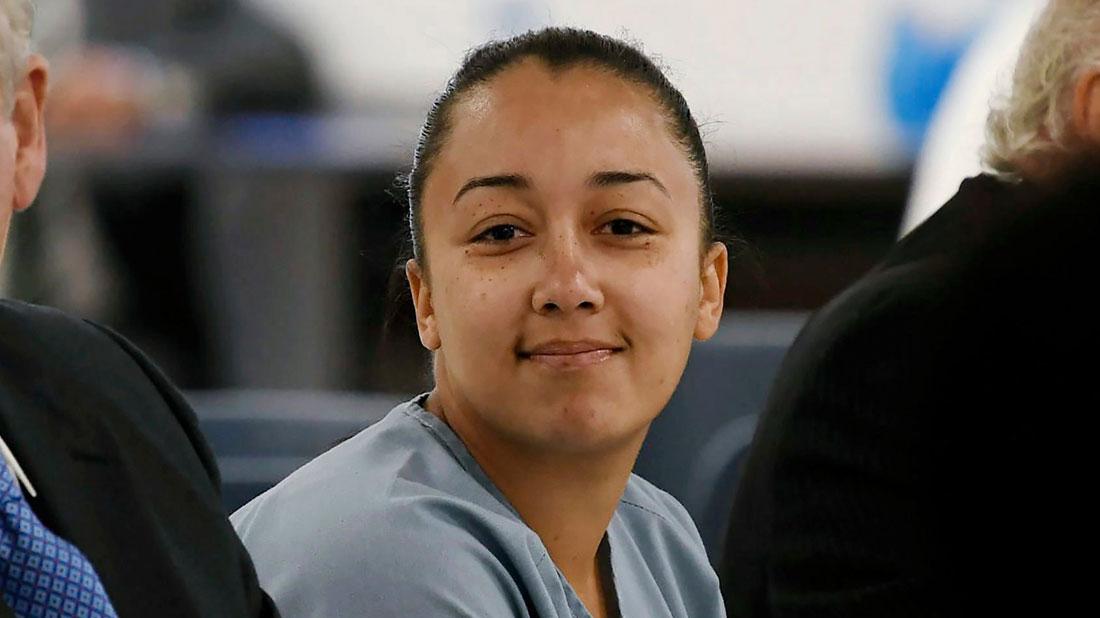 Cyntoia Brown got married during her 15-year prison sentence, RadarOnline.com can report.
The 31-year-old, who was recently released from custody, exchanged vows with Christian hip-hop artist Jaime Long on an undisclosed date.
Details of their relationship have not yet been revealed, but it is known a Tennessee law prohibited the married couple from enjoying conjugal visits during her sentence.
As the Daily Mail reported, his spokesman Wes Yoder has not yet responded to the news.
Article continues below advertisement
Brown's marriage to Long, also known as J. Long, was revealed after an announcement of her upcoming book.
In a description of Free Cyntoia: My Search for Redemption in the American Prison System, Brown, goes by "Cyntoia Brown-Long."
Yona Deshommes, the associate director of publicity for Atria, also said Brown is looking forward to "starting her life as a recently married woman."
The book is slated to hit the shelves on October 15.
As RadarOnline.com reported, Brown was officially released from the Tennessee Prison for Women prison, months after being granted clemency earlier this year.
Readers know Brown was sentenced to life in prison without the possibility of parole for killing 43-year-old Johnny Allen, a real estate agent who had offered her $150 for what turned out to be a terrifying sexual encounter.
Her case garnered public attention with the help of celebrities, including Kim Kardashian, Rihanna and Jada Pinkett-Smith.
Article continues below advertisement
This week, the recent graduate released a statement thanking her supporters.
"While first giving honor to God who made all of this possible, I would also like to thank my many supporters who have spoken on my behalf and prayed for me," Brown said.
"I'm blessed to have a very supportive family and friends to support me in the days to come. I look forward to using my experiences to help other women and girls suffering abuse and exploitation. I thank Governor and First Lady Haslam for their vote of confidence in me and with the Lord's help I will make them as well as the rest of my supporters proud."