Brooke Mueller's Sons Living With Grandparents After Her Return To Rehab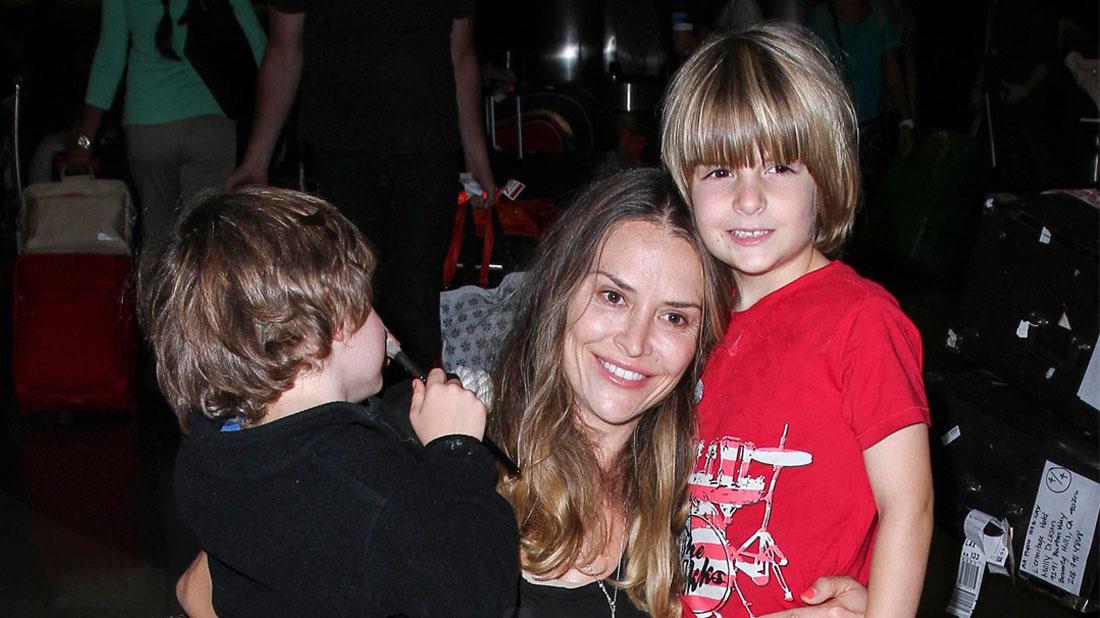 Brooke Mueller's twin sons are reportedly living with their grandparents after her return to rehab, RadarOnline.com has learned.
A rep for the 41-year-old mother confirmed this week that she checked herself into a trauma center on the East Coast after a troubling video surfaced showing Mueller seemingly holding a drug pipe of crystal meth.
A source told PEOPLE that Brooke 10-year-old twin boys, Bob and Max, whom she shares with ex, Charlie Sheen, are being taken care of by their grandparents while she's away.
Article continues below advertisement
"The twins are doing fine and living with their grandparents during this period," a source told the outlet.
As RadarOnline.com readers know, Charlie's off-the-rails ex has battled substance abuse for years. In shocking audio released by Page Six, the troubled star is heard slurring her words as she tries to buy black tar heroin.
"Actually what we want if it's possible cocaine and meth, crystal and coke, and, if it's even possible, it would have to be the tar, black tar," Mueller said in the 2018 tape.
A video also surfaced this week showing Mueller crouching on the ground holding a lighter and what appeared to be a pipe filled with crystal meth in between her legs. The troubling video incident occurred in 2018.
Last summer, RadarOnline.com exclusively reported that Mueller left her then 9-year-old son Bob alone in a hotel room while she partied at a casino in Washington.
"Her son was all alone in the room when hotel staff went to check - and was a b***h to my friend who works at the hotel," a source told RadarOnline.com at the time.
Article continues below advertisement
The incident left hotel staffers concerned enough to request a welfare check at 1:15 a.m. on Mueller's son. The search resulted in authorities finding the prescription medication clonazepam, used to treat seizures and panic disorders. Officers contacted Mueller, who was not charged. The mother of two "threw a fit," eyewitnesses told RadarOnline.com.
Mueller was also spotted acting strange while in the Hamptons last month. According to media reports, Sheen's ex opened a suitcase packed full of drugs.
"She had so many bags of drugs, it wasn't clear what they were, but she had white powder around her nose, so I assume it was cocaine," one witness claimed.
Mueller's battle with substance abuse dates back to the 1990s. Sheen's ex-wife was busted for a DUI in 1996 and cocaine possession in 2001. She previously completed an outpatient rehab program in 2011.