Reality TV Love! 'Bachelorette' Rachel Lindsay & Bryan Abasolo Get Married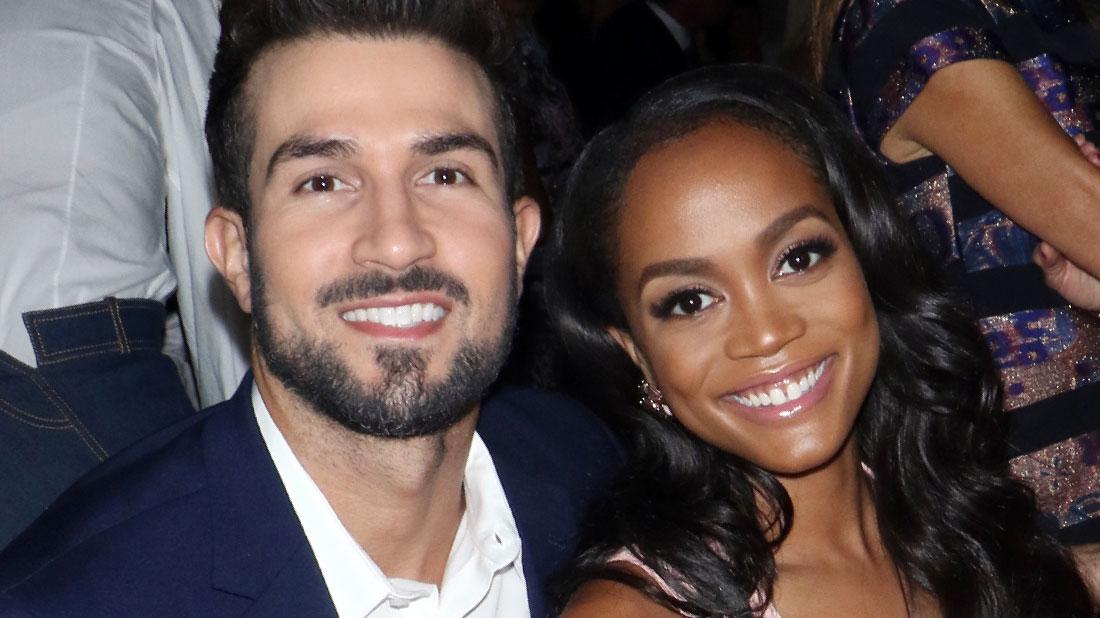 A reality TV couple has actually gone the distance! Rachel Lindsay walked down the aisle with her The Bachelorette choice Bryan Abasolo in Mexico on Saturday, August 24, as PEOPLEwas first to report.
The beauty, 34, and her man, 39, glowed with love at a destination wedding at the Royalton Suites Cancún. "Rachel was the epitome of elegance and grace as she walked down the aisle towards Bryan. The ceremony was filled with so much joy, love and laughter," wedding planner Michael Russo told PEOPLE. "As they exchanged their personal handwritten vows, you could feel the unbridled emotion and powerful connection between them." The first African-American Bachelorettewas immediately dazzled by Bryan's charm on the 2017 edition of the show. She even gave the Columbian-American chiropractor the "first impression rose."
Article continues below advertisement
Bryan made the final three and proposed to Rachel on camera after her other suitors, Eric Bigger and Peter Kraus, got their walking papers on the ABC finale. Rachel recalled about Bryan asking for her hand, "I mean we're in Spain, we're on top of this castle. I'm standing in front of the man of my dreams, and now he's about to get down on one knee. And so the moment he did it, it was like, 'Oh my gosh, this is happening!'I couldn't do anything but scream. Like that's all I could do, I was so happy."
But the couple vowed to get to know each other out of the spotlight before getting married and it worked, as they tied the knot on Saturday. Guests in attendance included Bachelor alums including Kristina Schulman, Astrid Loch and Bibiana Julian. Rachel stunned her friends and family in a designer gown by designer Randi Rahm.
She had said about the wedding dress that it would be lightweight, airy and breathable because, "I want to be able to move around on the dance floor!" Rachel and Bryan, who live in Miami, had picked out their bands at jeweler Neil Lane's in Los Angeles before the wedding. They decided not to have their ceremony televised.
"I started hearing horror stories about these TV weddings," Rachel told PEOPLE. "I am very thankful that we don't have one and that we're doing it on our own. We don't need TV. We don't need to get paid. We're doing this because this is what we want to do. And I think it has more meaning."