No Laughing Matter: Comedian Andy Dick Claims He Was Assaulted Near New Orleans Club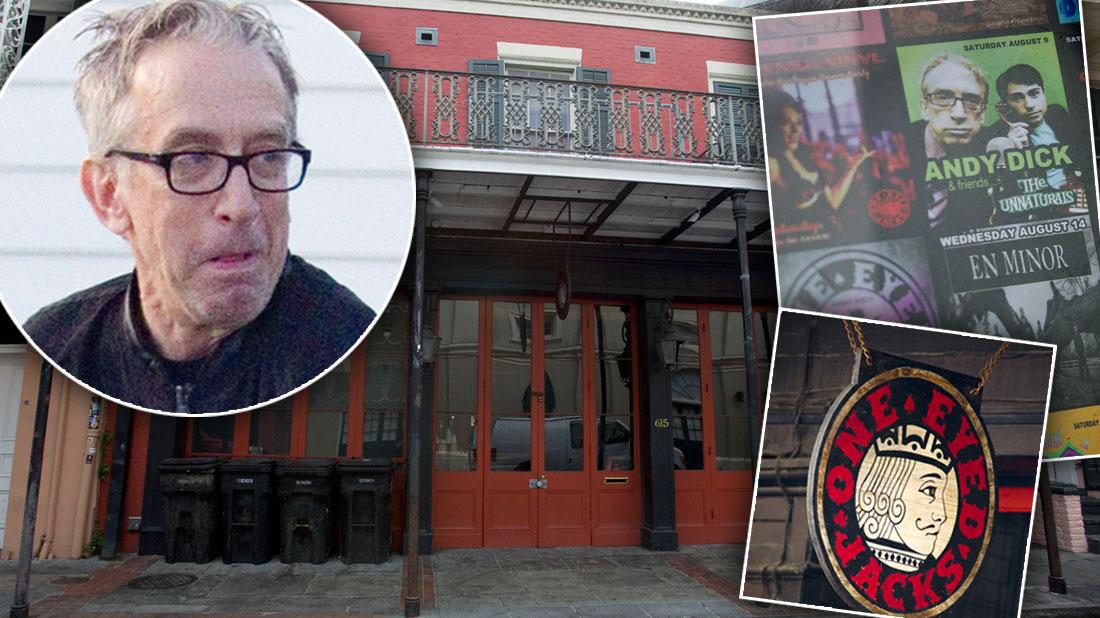 Controversial comedian Andy Dick claims he was punched and "knocked out 100 percent for 15 minutes" after performing at a New Orleans Club.
According to Nola.com, Dick, 53, performed a set at the One Eyed Jacks nightclub on Saturday evening, Aug. 10. After the show, he and guitarist-singer Paris Dylan signed autographs and posed for photos. The two then left the Toulouse Street venue together.
Dylan revealed that when Dick was getting into a waiting Uber car, an unknown attacker "sucker punched" the funnyman, who fell into a motorcycle and hit his head on the ground.
Article continues below advertisement
Dick was rushed to the intensive care unit of an area hospital, where he was monitored for possible serious injuries.
As RadarOnline.com has reported, Dick has struggled in the past with drug and alcohol issues, and he's no stranger to bad behavior while out on the town.
His most recent trouble involved pleading no contest to lewd conduct and battery in order to avoid going to prison following a sexual battery case last year. He previously denied the allegations.
However, Dick's local promoter, Robert Couvillion, insisted that the comedian did nothing to provoke the attack over the weekend.
"Andy was on his best behavior," Couvillion said. "Some of his shows are a little wilder. Every show is different. This show was mostly story telling. He didn't disrespect anyone."
"I'm honestly stumped, flabbergasted," added Couvillion, who, along with another man, tried to chase the assailant but they couldn't catch him.
The New Orleans Police Department is investigating Dick's claims.