Tristan Posts Son Yacht Pic After Baby Mama Claimed He Squandered Money On Khloe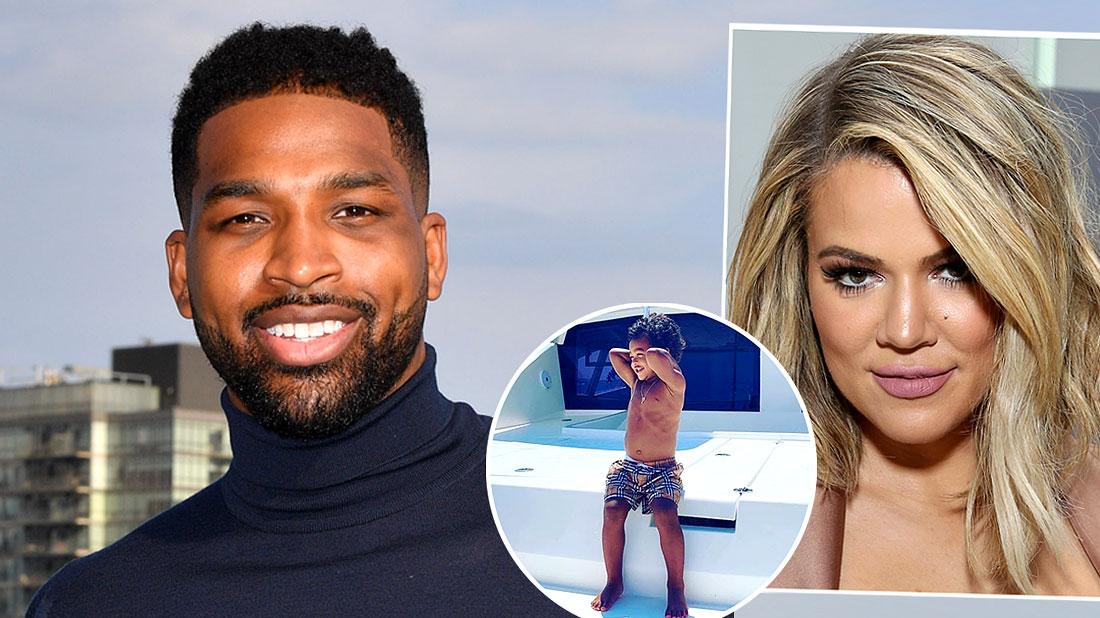 Khloe Kardashian's disgraced ex-boyfriend and baby daddy Tristan Thompson has posted a photo of his other child -- by former galpal Jordan Craig.
Tristan's Instagram post shows the boy, Prince, 2, having fun on a yacht.
It comes after Jordan blasted the basketball player, 28, for allegedly shortchanging the boy due to his lavishing money on the KUWTK star!
Tristan's Friday, July 26 shot shows his and Jordan's son sitting on the luxury boat with his arms up and smiling with joy.
Article continues below advertisement
The athlete wrote as a caption, "My little Prince is living life."
A fan noticed that the boy was also sporting pricey designer style!
"Killin the Burberry swim trunks!!!" she wrote.
Tristan and Khloe, 35, raise their own daughter True, 1, after splitting up.
As RadarOnline.com readers know, Khloe was devastated after catching two-timing Tristan cheating with her little sister Kylie Jenner's lifelong BFF Jordyn Woods.
Article continues below advertisement
Khloe was embroiled in scandal after it was revealed that Tristan's first baby mama Jordan had bashed her in court earlier this year. Jordan claimed that the Cavaliers' star rarely saw his son in the years after his birth because he was spending thousands on lavish gifts, trips and meals for Khloe.
Although Khloe got a ton of fan sympathy after Tristan cheated on her, it was alleged she had stolen the basketball hunk from his previous girlfriend. As RadarOnline.com exclusively reported in June 2019, Jordan broke her silence via court documents, claiming Tristan had cheated on her, and that his public tryst with Khloe caused "serious pregnancy complications."
Khloe apologized, insisting she believed Tristan and Jordan had split "long" before they started dating.
Now, Tristan appears to be seeking to prove that his son Prince is living a life of luxury!