'RHONJ' Heartbreak: Teresa Giudice's Dad 'Cries Everyday' Over Wife's Death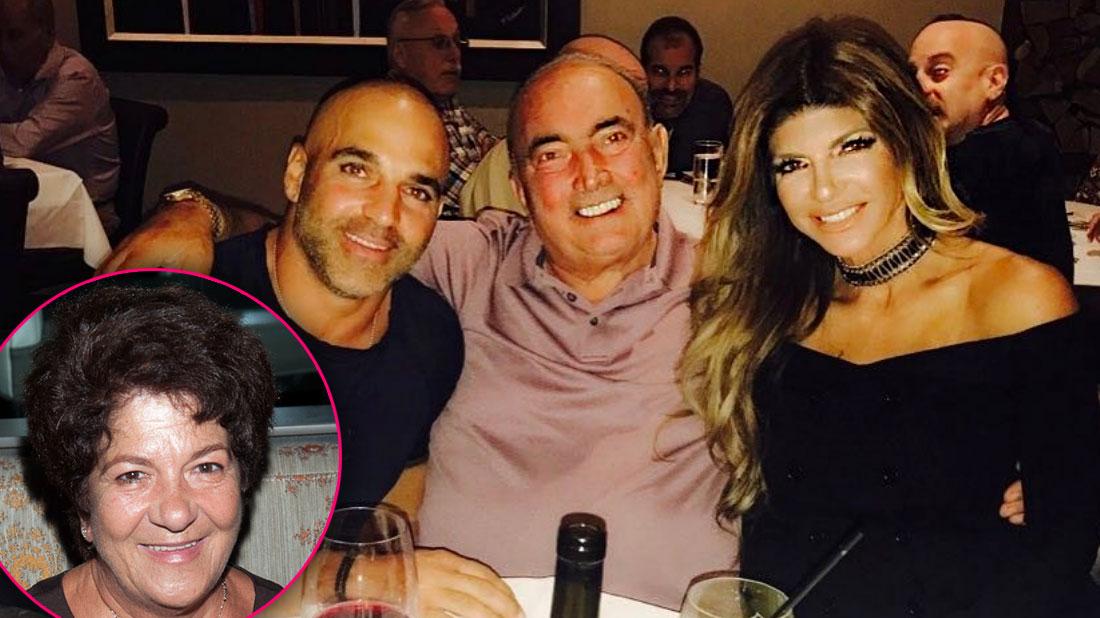 Teresa Giudice and Joe Gorga's mother Antonia tragically passed away at age 66 from pneumonia in March 2017. Over two years after the death, The Real Housewives of New Jersey stars' father remains dedicated to honoring her memory despite his ongoing health issues. Joe exclusively revealed to RadarOnline.com how Giacinto Gorga mourns wife every day.
"He's never going to forget his wife," Joe told RadarOnline.com. "Everyday he cries about her and goes to the cemetery."
Article continues below advertisement
Over the weekend, the family took a trip to the Jersey Shore.
"When he gets home, he goes to the cemetery twice in a day to make up for not going the other days," Melissa Gorga's husband said. "It's crazy love."
He continued how the family keeps her memory alive by talking about her and reminiscing on old times.
Teresa and Joe's parents both battled pneumonia at the time of her death.
"He got pneumonia and he went to the hospital, and then she got pneumonia the next day," Teresa explained on Hollywood Medium with Tyler Henry. "Then they brought her to a different hospital, so they never got to see each other."
Since then, Giacinto has dealt with a series of health problems.
In October 2018, he battled another bout of pneumonia. Days after being released from the hospital, he was rushed back. Fortunately, he recovered from the sickness.
"We're taking his health day by day," Joe told RadarOnline.com.
Giacinto is currently living with Teresa, 47, and her daughters Gia, 18, Gabriella, 15, Milania, 14 and Audriana, 10, who she shares with husband Joe Giudice.
Article continues below advertisement
As RadarOnline.com readers know, Joe is currently in ICE custody at the Clinton County Correctional facility. He entered there after serving a three-year sentence on fraud charges.
A judge ordered his deportation to his native Italy, but Joe, 47, has been fighting to appeal the decision. His appeal with the Executive Office of Immigration was dismissed on the finding that his crimes were considered an aggravated felony.
His final chance is with the Third Circuit Court appeals board. In early July, he submitted deportation appeal papers with his lawyer arguing that his fraud crimes don't fit into the "aggravated felony" category that would warrant an automatic basis for deportation.
Meanwhile, Teresa has been spotted holding hands with 26-year-old boy toy Blake Schreck.
A source told RadarOnline.com she plans to file for divorce if Joe's deported.