Taylor Swift Accused Of Refusing To Attend Parkland, Manchester Events – Even Though No Tour Dates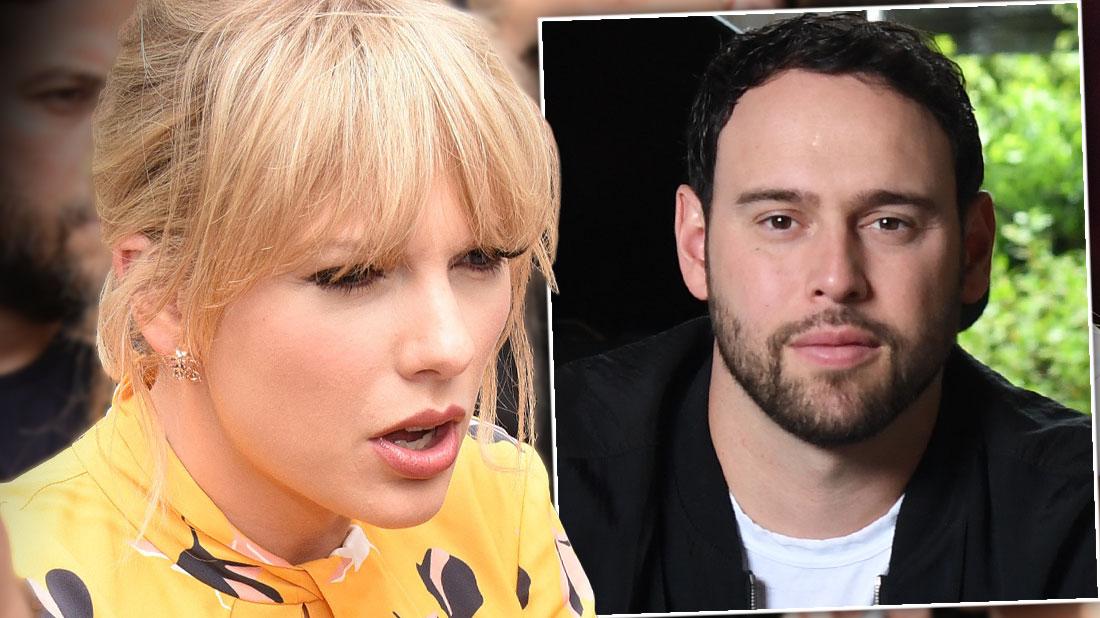 Amid her nasty feud with music manager Scooter Braun, Taylor Swift has been accused of refusing to participate in Manchester bombing and Parkland massacre charity events — and RadarOnline.com can report that the singer had no tour dates or public appearances during the time
As part of his rebuff against the singer's claims Braun snatched her music rights from under her nose, Big Machine Records CEO Scott Borchetta claimed Justin Bieber's manager invited her to attend two concerts honoring the victims of the Manchester bombing and Parkland shooting massacre — but she declined to participate.
Article continues below advertisement
"Scooter was never anything but positive about Taylor. He called me directly about Manchester to see if Taylor would participate (she declined)," Borchetta wrote. "He called me directly to see if Taylor wanted to participate in the Parkland March (she declined)."
While it remains unclear of Swift's whereabouts during the events — June 4, 2017 for the Manchester concert, and March 24, 2018 for the Parkland protest – she was neither on tour nor working any other public events on those days, RadarOnline.com can confirm.
As RadarOnline.com reported at the time, Ariana Grande held the One Love Manchester benefit concert for the bombing's victims and survivors. Swift's onetime nemeses Katy Perry and Justin Bieber were among the celebrity participants, as was Miley Cyrus, the Black Eyed Peas and Coldplay.
At the time, Swift was taking time off from the spotlight after a difficult year in 2016, when Kim Kardashian and Kanye West accused her of lying about not approving lyrics in the rapper's song Famous.
Article continues below advertisement
She was also working on her album Reputation, which was released later that year.
In March 2018, celebrities including Swift's nemeses Kim Kardashian & Kanye West joined the March for Our Lives events with the student survivors and their communities. George & Amal Clooney also participated, as did Jennifer Hudson, Demi Lovato, Ariana Grande, Jimmy Fallon, Julianne Moore and Padma Lakshmi.
Swift made a donation to March for Our Lives, but was a no-show to the protests.
She began her Reputation world tour in May of that year — but did not have any public work commitments two months prior.