Ryan Edwards & Wife Mackenzie Expecting Baby After His Rehab And Jail Stints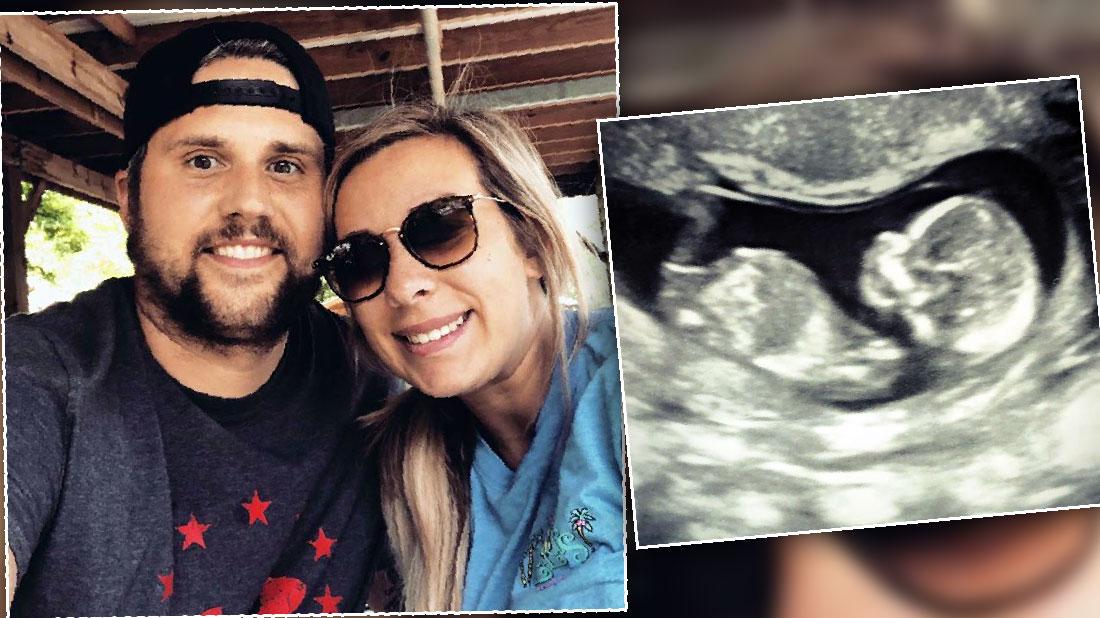 Teen Mom OG star Ryan Edwards and wife Mackenzie have announced they are having a second child. On Friday, July 5, Mackenzie posted a photo of a sonogram onInstagram with the caption, "Baby Girl Edwards is coming in January."
The couple, who married in 2017, already raise 8-month-old son Jagger. Edwards, 31, also shares son Bentley, 10, with his ex Maci Bookout while Mackenzie, who took her husband's last name but was previously Mackenzie Standifer, also has son Hudson, 4, with her former husband Zachary Stephens.
Article continues below advertisement
Ryan and Mackenzie's daughter is on her way after aheap of trouble for the reality TV dad. As RadarOnline.com exclusively reported, Ryan entered rehab for the third time in October 2018. He was arrested for heroin possession in January and spent three months in jailin Tennessee. Ryan returned home in April.
Fans know his recent trouble isn't anything new, as he's had years of drug and legal problems. He was issued a citation for simple possession of heroin in March 2017. Police confiscated 14 hypodermic needles. One contained heroin, according to the citation obtained by RadarOnline.com. On his wedding day to Mackenzie in May 2017, he drove while under the influence. He was filmed for the series falling asleep at the wheel and slurring his words. He entered treatment and left after just 21 days.
He was arrested in March 2018 for petition to revoke after failing a drug test in January 2018. He tested positive for opiates and morphine in a urine sample. He was arrested again in July 2018 for breaking probation from a past possession of heroin charge. He was sentenced in both cases.
In October 2018, RadarOnline.com broke the news that he'd entered rehab for the third time. He missed the birth of Jagger. Ryan he was arrested for outstanding warrants on January 23, 2019. He was charged with simple possession of heroin for breaking probation from a past 2017 possession of heroin charge executed by Red Bank.
Article continues below advertisement
He was also charged with theft of services under $1,000 when he allegedly failed to pay a $36 bar tab in Hamilton County. The case was dismissed. The reality TV bad boy was released from jail on April 15.
Ryan's baby mama Maci, 27, was granted a two-year restraining order against her ex in May 2018 but he's still allowed to see his son Bentley. In July 2018, Ryan and Mackenzie announced that they were leaving TMOG because they claimed the network didn't want to show him as a recovering addict. Mackenzie did appear on a few episodes with Ryan's parents.
But both came back full time to the reality show this year and TMOG viewers saw Ryan returning home from jail during the Monday, July 1, episode with Mackenzie worried about his "anxiety."
A RadarOnline.com source claimed that the couple had to return for the MTV paycheck! According to the insider, Ryan and Mackenzie blew their money before returning to the series and have had to live with his parents Jen and Larry.
"It's rent free and free childcare," the source explained. Now, despite all of Ryan's issues, they are adding to their family.