Redmond O'Neal Refused To Leave Jail For Court In Attempted Murder Case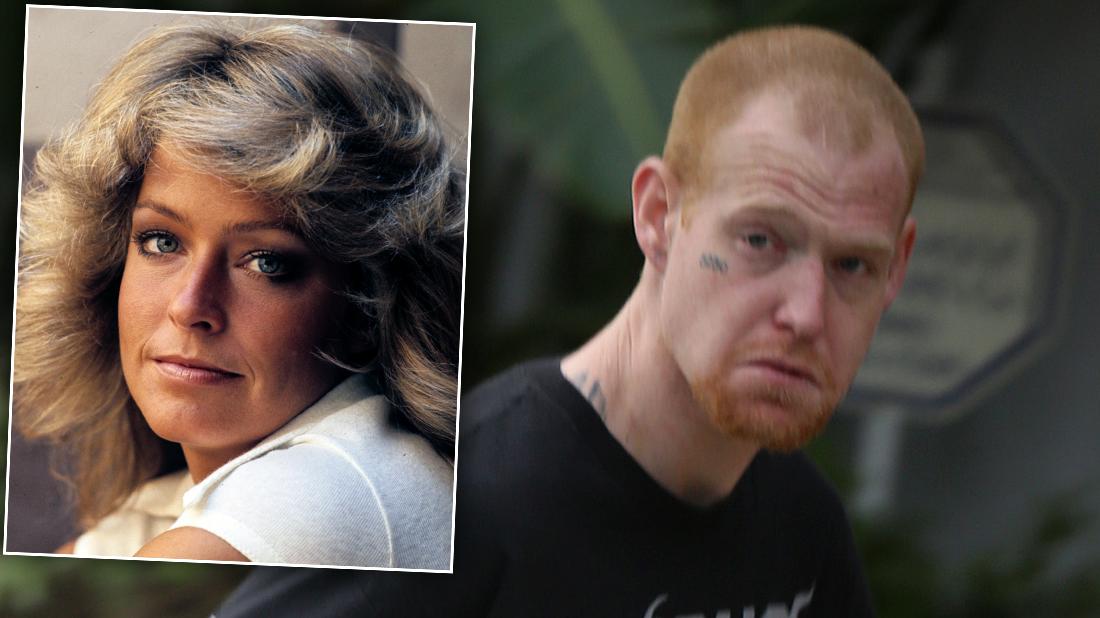 Redmond O'Neal refused to leave jail to attend a hearing in his attempted murder case, RadarOnline.com exclusively learned.
The troubled son of Farrah Fawcett and Ryan O'Neal has been waiting in a county jail for over a year for a court to determine whether or not he is competent to stand trial and face an attempted murder charge and other charges in connection to a crime spree he allegedly committed in May 2018.
Article continues below advertisement
O'Neal was scheduled to appear on Thursday, July 11 at Mental Health Court, but the 34-year old refused to get on the bus to transport him to court, according to Sheriff's deputies.
Los Angeles prosecutors asked a forensic psychiatrist to re-examine Redmond O'Neal as his case moves toward a possible trial in Los Angeles Mental Health Court, RadarOnline.com confirmed.
During the hearing without O'Neal present, Deputy District Attorney Christine Kee told Commissioner Laura Stremer that her office is also asking for a bench trial, where the judge would make the ruling, rather than a jury trial, to determine O'Neal's competency.
The prosecutor also requested that forensic psychologist, Anna Kafka, re-examine O'Neal within the next few weeks.
Kafka is one of three experts who have offered their opinion on whether or not O'Neal is competent to stand trial. After interviewing O'Neal in December 2018 for 10 to 15 minutes, Kafka deemed the 34-year old competent to stand trial, RadarOnline.com previously reported.
Now prosecutors are asking the forensic psychologist to interview O'Neal again and provide another assessment to the court.
Article continues below advertisement
Two other experts have also submitted reports and found that O'Neal is unable to understand his criminal charges and would not be able to assist his attorney in his defense.
O'Neal's defense attorney, Nina Daly, has asked for the case to be submitted to the court so O'Neal would be able to receive treatment and medication at a state hospital before he is brought back to court to face his criminal charges.
The impending trial could become a battle of the experts, who could testify to O'Neal's extensive mental health and criminal files.
As RadarOnline.com readers know, O'Neal has been diagnosed with major depressive disorder, adjustment disorder, bipolar disorder, schizophrenia and substance abuse disorders.
Since O'Neal has refused to come to court several times, the commissioner ordered for the court staff to arrange a video teleconference for the troubled 34-year old for the next hearing in August.