Don't Be Cruel! Lana Del Rey Begging To Play Priscilla Presley In Elvis Biopic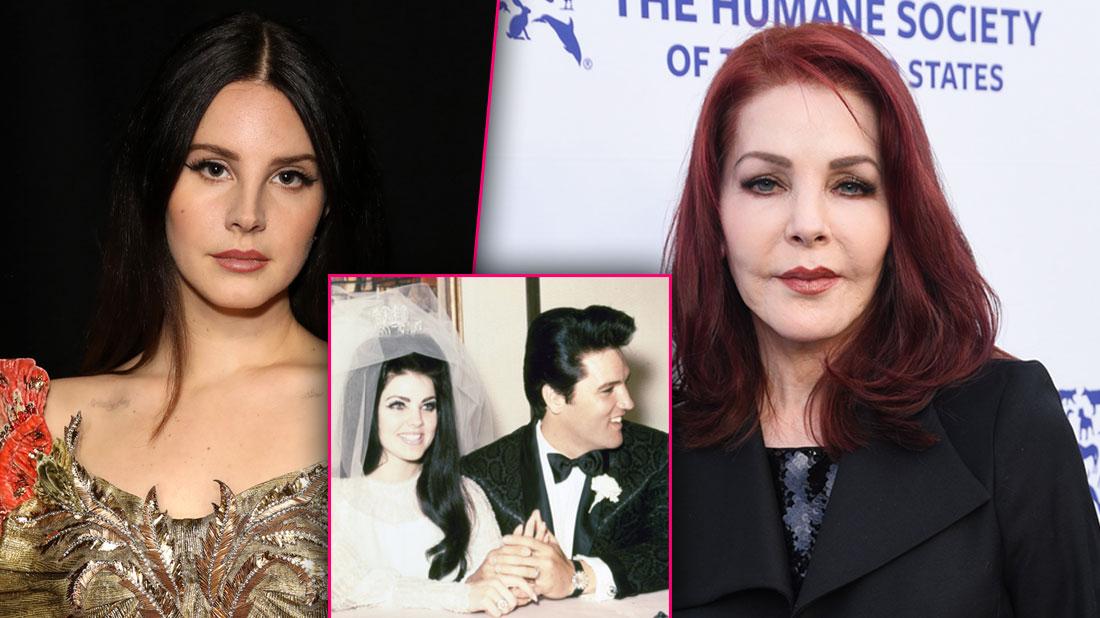 Lana Del Rey has thrown her hat in the ring to play her idol and doppelganger Priscilla Presley in a Baz Luhrmann biopic about Elvis' life — and she won't rest until she gets the part, RadarOnline.com has learned.
"Lana feels it's a role she was born to play," an insider told Radar. "She's has her agent badgering Baz for months now, hoping to get her cast."
Del Rey, 34, is a big-time Elvis fan, and she even recorded a special song, simply titled "Elvis," for the 2018 documentary The King.
Article continues below advertisement
Luhrmann's upcoming biopic, which is yet to be titled, covers Elvis' rise to fortune and fame, including meeting wife Priscilla.
"Lana looks just like Priscilla and has decided there's no way she won't get the part," the source said.
On Monday, July 15, Luhrmann revealed that Broadway star Austin Butler, who co-stars in Once Upon a Time in Hollywood on the big screen, will play Elvis in the movie. Meanwhile, Tom Hanks will portray Presley's long-time manager, Colonel Tom Parker.
But Luhrmann, famed director of Moulin Rogue! and The Great Gatsby, is reportedly hesitant to cast Del Rey, who doesn't exactly have an extensive acting reel.
"Baz is nervous because she hasn't exactly proved her acting chops, but it's her lifelong dream to break onto the big screen," the insider explained, revealing, "She's been driving her friend Kristen Stewart crazy, badgering her for method acting tips at every opportunity."