Candy Clash! Kim & Kourtney Argue Over Treats For Their Daughter' Joint Bday Bash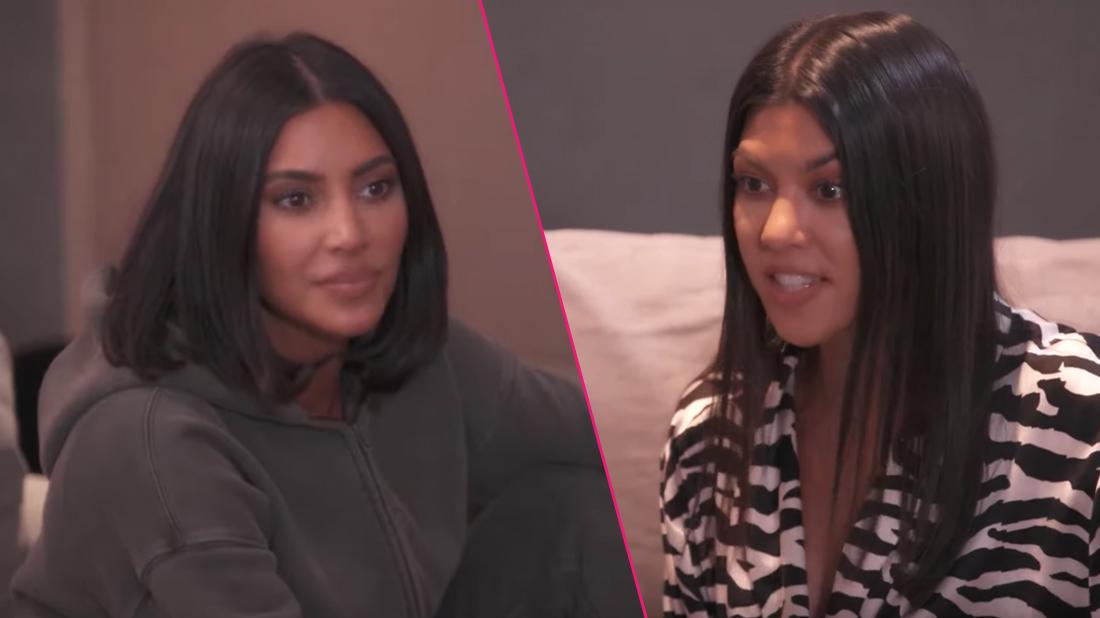 The 17th season of Keeping Up with the Kardashians will air this fall and RadarOnline.com has obtained a sneak peek of what's to come.
In the clip released on E!, Kourtney and Kim Kardashian get into yet another sister argument, but this time, candy was the cause of their petty dispute!
"Call the police, there's candy in here!" Kim sarcastically teased after spotting a glass jar of sweets at Kourtney's home.
Article continues below advertisement
Kourtney clapped back: "It came from mom and that's my only hidden stash of candy. I wouldn't have had it here so you guys fill yourselves with the biggest number one sign of aging."
The conversation about candy then transitioned into their plans for a Candyland themed joint birthday bash for their daughters North West and Penelope Disick.
"There's no reason that you can't have the theme of the party and have treats that are…" health-obsessed Kourt began to explain before Kim blatantly cut off her shouting, "It's Candyland."
The eldest sisters of the Kardashian clan bickered back and forth about whether Kourtney's ideas of incorporating treats that aren't "filled with chemicals" would prevent them from staying true to the party's theme.
"It's a Candyland-themed party! That's, like, what the party is about," the makeup mogul hollered. "It's not f--king Gluten Free Land over here."
Fed up with Kim, Kourtney reasoned they should throw individual parties for their daughters.
"Perfect," a frustrated Kim shouted "That's exactly what we'll do."
Meanwhile, Khloe stayed nonchalantly on her phone during her sisters' battle.
As readers know, Kris Jenner embarked on a desperate attempt to spice up the last season of their show so she could pique E!'s interest in renewing their contract.
The sisters were initially uninterested because of their busy schedules, but after impressive ratings for the season finale, RadarOnline.com exclusively reported they are willing to extend their current contracts for $300 million.