Heidi Montag Secretly Questioned By Cops In Father's Sex Abuse Case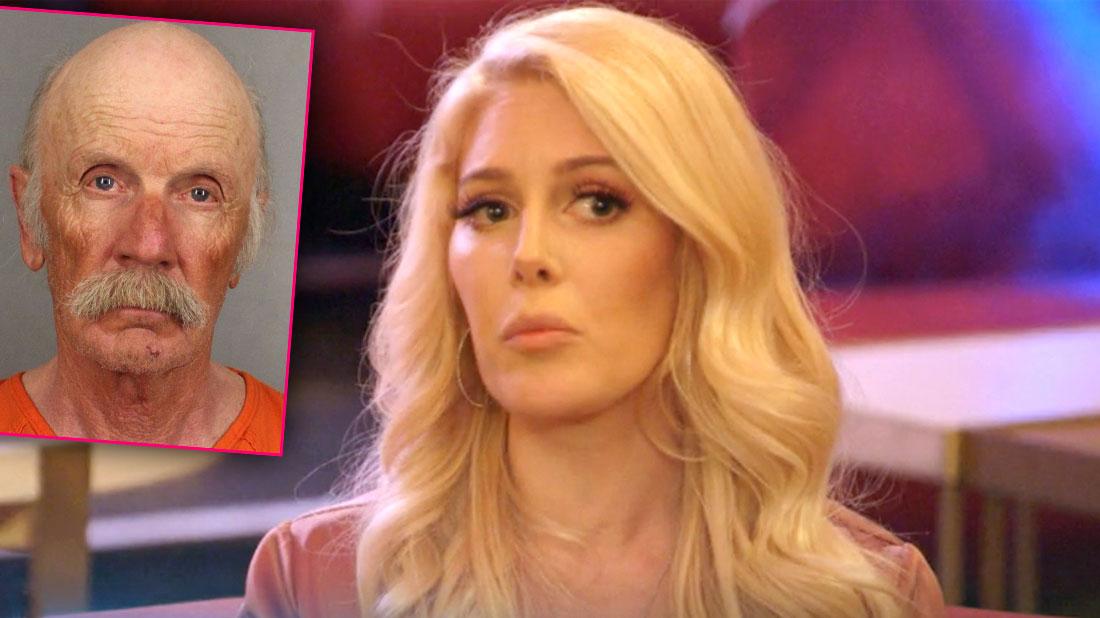 The Hills: New Beginnings star Heidi Montag has never spoken out about the horrific sexual abuse allegations against her father — but she secretly talked to cops about the case behind closed doors, RadarOnline.com can exclusively report.
According to the 2015 arrest affidavit for William Montag obtained exclusively by RadarOnline.com, Heidi, now 33, spoke to Colorado police via telephone on December 9, 2014.
In the conversation, the reality TV star denied allegations her father molested a girl for years beginning when she was just 13 in the 1990's. (With her permission, RadarOnline.com later exclusively revealed that William's victim was Heidi's own stepsister, Carissa Berlet.)
Article continues below advertisement
Heidi "didn't believe redacted…from childhood she recalled redacted being mean to her," police claimed in the documents, referring to accuser Carissa.
The mom of one told the investigator that "redacted was Bill's favorite," and "Bill would never do what redacted is accusing him of doing."
Speaking out for the first time, Carissa — who gave RadarOnline.com permission to reveal her name earlier this month — said Heidi had no idea what she was talking about when she spoke to police.
"My first thought is, she didn't live in our household," Carissa told RadarOnline.com of Heidi, who grew up in her mother's home. "Nobody knows what goes on behind closed doors."
"It's her dad — I get it...You defend your loved ones, so I understand. But it's also upsetting to make a statement about something that she was not actively involved in," explained Carissa, now a 38-year-old mom in Colorado. "She wasn't there. She doesn't know."
Article continues below advertisement
Heidi's mother, Darlene Egelhoff —who was William's second wife — was also questioned by authorities.
She "could not believe Bill would do such a thing," cops noted.
However, William, now 72, eventually admitted to wrongdoing. As RadarOnline.com reported exclusively, he pleaded guilty to child abuse in 2016, and was sentenced to four years probation. A judge granted him early termination from supervised probation in February 2019 after he served just over half his sentence.
As RadarOnline.com readers know, William was arrested January 29, 2015, and originally pleaded not guilty to sexual assault on a child, and aggravated incest.
According to court documents, Carissa came forward in 2013 after confessing the traumatic events of her past to a therapist. She eventually told cops William abused her on more than 50 occasions in the family home.
If you or someone you know is a victim of sexual abuse, please call RAINN's National Sexual Assault Telephone Hotline at 1-800-656-HOPE.