Gina's Hell! D.A. May Soon File Felony Domestic Violence Charges Against Ex Matt Kirschenheiter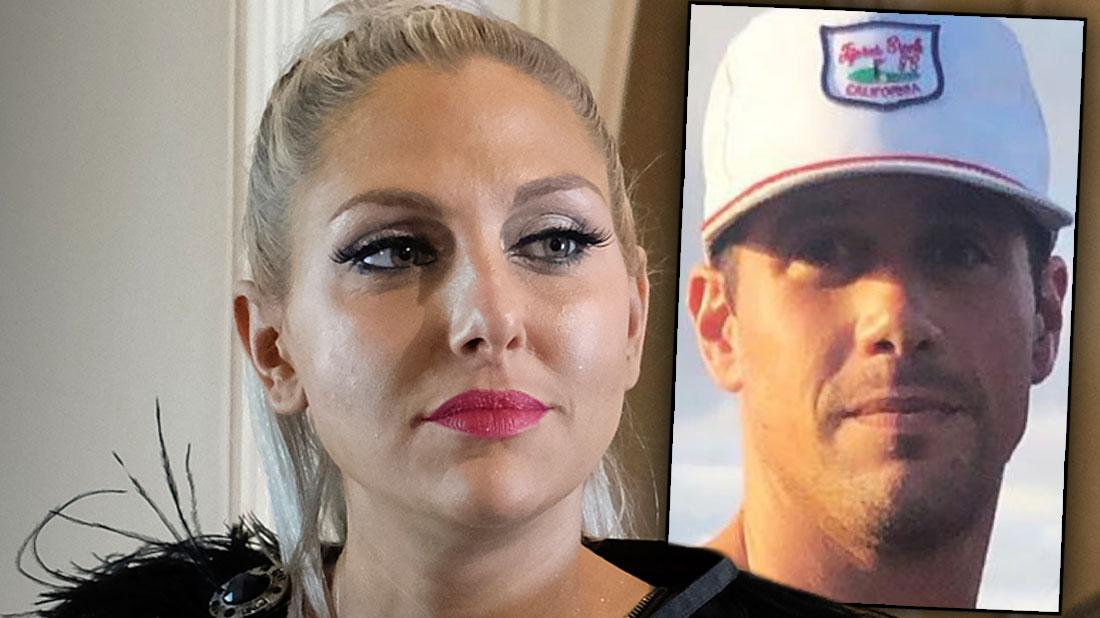 Orange County prosecutors are considering whether to file criminal charges against Matt Kirschenheiter in connection to an alleged domestic violence incident involving Real Housewife of Orange County star, Gina, but the reality star is beside herself over the matter, as RadarOnline.com learned exclusively she "doesn't want the case to go any further."
Kimberly Edds, a spokesperson with the Orange County District Attorney's Office, said her office already has received the information from local law enforcement that handled Matt's June 22 arrest.
Article continues below advertisement
"We have the case and are reviewing the facts to see if we will file charges," Edds told RadarOnline.com.
But a source explained Gina wishes the charges wouldn't go any further.
"She feels that Matt has already gotten what he deserves from this, which is his entire life destroyed," said the informant. "She doesn't want to hurt her children anymore than they're already hurt and she wants to put this behind her."
As RadarOnline.com previously reported, Matt was arrested and booked into an Orange County jail for felony corporal injury to a spouse.
Two days later, Gina, 35, filed for a temporary restraining order against her husband. In the request, Gina claimed Matt hit, choked, dragged and threatened to kill her during the alleged late-night altercation.
Matt, 35, appeared at an Orange County court on July 16, while Gina was a no-show because she was in New York with their three kids — Nicholas, Sienna and Lucca. While the judge ordered Matt could maintain supervised visits with the children every other week until their next court appearance concerning the restraining order, Matt still could face possible criminal charges.
MORE ON:
Gina Kirschenheiter
Article continues below advertisement
According to sources, Gina doesn't want to push for charges against her estranged husband, but the RHOC star might not have a say in that decision.
Loyola Law School Professor and criminal law expert Laurie Levenson told RadarOnline.com prosecutors still could subpoena and compel an alleged victim to testify.
"It's an uncomfortable situation, obviously, when the victim is not going to be particularly cooperative, but it almost doesn't matter because California has very liberal evidence rules," Levenson explained. "They are going to be able to use her initial complaint as evidence against him, even if she takes the stand and says, 'No, it didn't happen.'"
Prosecutors could use other evidence, including the statements the alleged victim made to police, the 911 call or the victim's statement from the protective order request.
If the alleged victim still refuses to testify or refused to show up in court, the victim could be held in contempt. In a more extreme case, a judge could issue a bench warrant on the victim to appear and testify, "but nobody wants that to happen," Levenson said.
"The bottom line is, it's not the victim's decision whether the case moved forward," Levenson said. "She could still be subpoenaed to testify, and if she went on the stand, but said something different, they would be able to use her prior filing as her statement. Even though the rules would permit it, I think generally prosecutors factor whether they want to proceed because they don't like making victims feel uncomfortable. So there are a lot of factors that would go into this — how serious is the abuse, if other people are at risk, whether there are other remedies being taken for this situation. The answer is one thing legally, but another thing maybe practically."