Casey Anthony's Parents George & Cindy's Home Foreclosure Trial Delayed At Emergency Hearing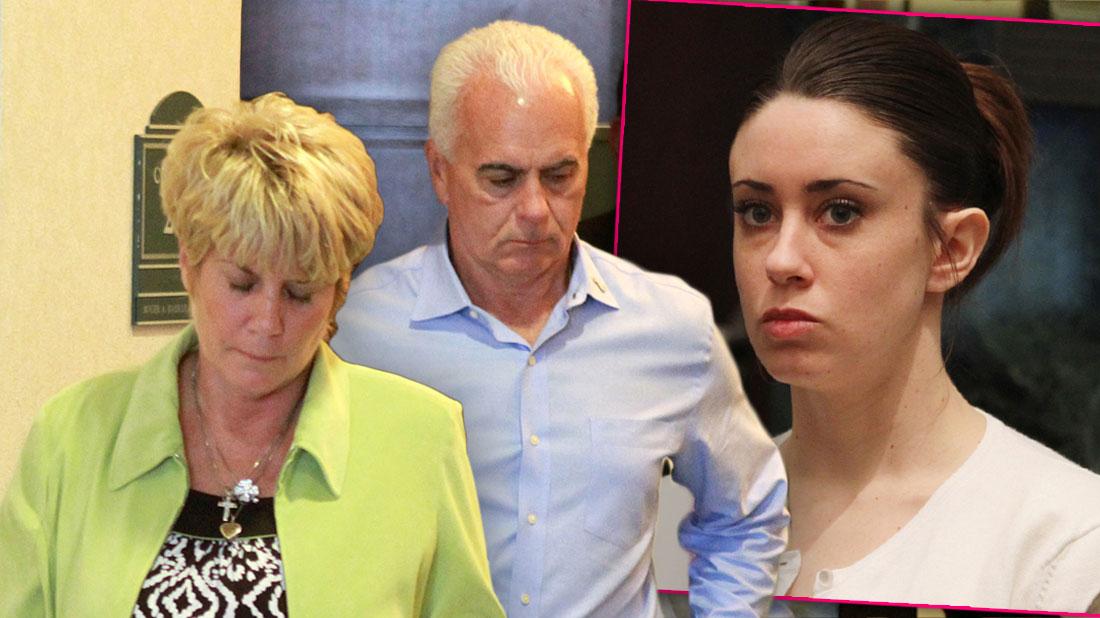 Monster mom Casey Anthony's parents, George and Cindy Anthony, lucked out when their home foreclosure trialwas delayed, RadarOnline.com exclusively learned.
George and Cindy were fighting to keep the home in Orlando, Florida where Casey claimed little Caylee drowned in the backyard pool in 2008.
According to court records obtained by RadarOnline.com, an emergency hearing was held on Monday, July 22, after an ex parte motion was filed by both parties.
Article continues below advertisement
"Court's Ruling: Parties Joint Motion to Continue Trial is hereby granted," the court document obtained by RadarOnline.com stated.
On July 15, 2008 Cindy called 9-1-1 to report that her granddaughter had been missing for a month. She lived with her grandparents and mother in the Florida home.
Casey was charged with Caylee's murder but was acquitted by a jury in 2011.
More than a decade after Caylee's death, George and Cindy are locked in a bitter lawsuit with U.S. Bank National Association, who claimed they owed about $130,000 on their mortgage of the home, and the bank began foreclosure in 2017.
Both sides in the case submitted their witness lists to the court in anticipation of the trial, but Casey, who has a fractured relationship with her parents, was not scheduled to testify during the trial.
Cindy and George Anthony gave videotaped depositions in the case in June 2019, court records obtained by RadarOnline.com confirmed.
The bank fought to have the videotaped depositions withheld from the public, but a judge ruled that they would be released after a verdict is reached in the case.
Article continues below advertisement
"This deposition is being taken for the purpose of discovery, for use at trial, or both of the foregoing, or for such other purposes as permitted under the applicable rules and governing law. The deposition will be taken upon oral examination before an official court reporter, or a Notary Public, or some other officer duly authorized by law to take depositions in the State of Florida," the documents obtained by RadarOnline.com stated.
RadarOnline.com exclusively revealed Casey was caught on video in June 2019 bragging that she "punched an ex – and liked it!"
While guzzling hard cider and beer, Casey gushed about her new man and recounted how she socked another beau after he snuck up on her while she was cooking dinner for his parents.
She told a RadarOnline.com spy: "He came from behind and grabbed me, and I was so surprised I turned and punched him in the face. It felt good, I hate to say."
As she sipped on her Corona, Casey can be heard in the video blabbering bizarre statements such as, "I've never met an angry pirate, but I've met a lot of angry drunks!"