'Bachelor' Creator Mike Fleiss Reveals Explosive Text Messages From Wife Amid Beating Accusations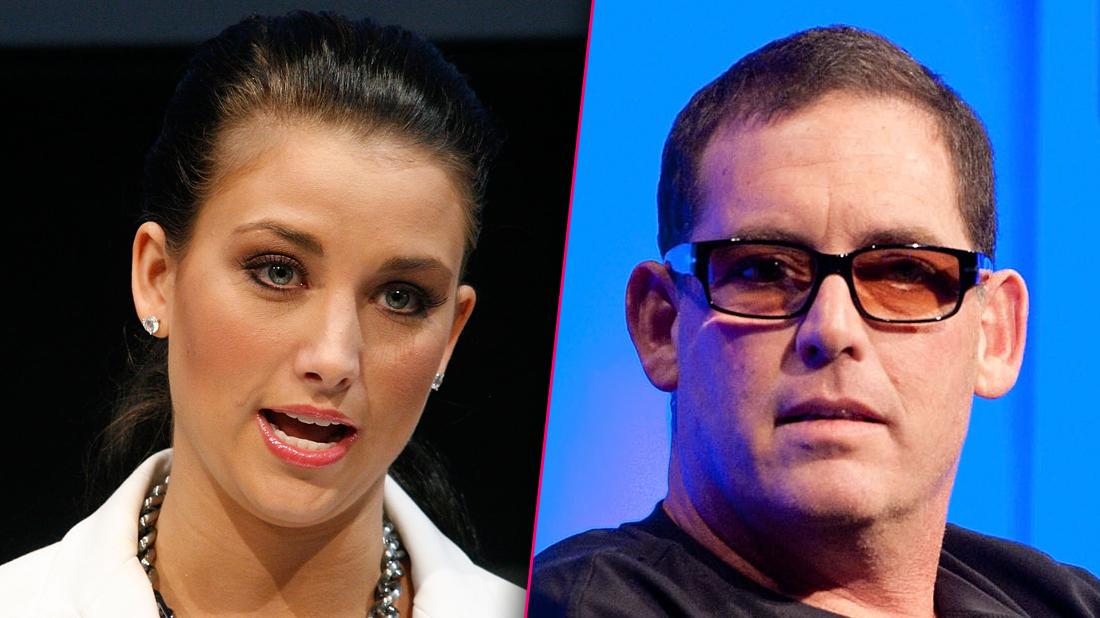 Mike Fleiss has fired back against allegations that he beat his pregnant wife at their home in Hawaii, and now RadarOnline.com can exclusively reveal text messages the Bachelor creator has that he claims prove his wife was lying about the entire incident.
Laura Kaeppeler filed an emergency request for a restraining order against Fleiss, claiming her husband attacked her at their home in Kauai on July 4. Kaeppeler said her husband became violent with her after he demanded that she get an abortion.
Article continues below advertisement
Her petition even included snapshots taken from security video footage in their property that allegedly showed Fleiss attacking her.
In a 40-page response filed on July 16, Fleiss denies the allegations, and said it was actually Kaeppeler who attacked him on July 6. Fleiss said Kaeppeler, who have a four-year old son together, Ben, had initially agreed not to have another child.
Fleiss said he learned that Kaeppeler was pregnant again on Father's Day, but Fleiss said he later found out his wife had been lying and was never on birth control.
In the text messages, Fleiss said his wife apologized to him and admitted her dishonestly.
One of the text Kaeppeler allegedly sent said, "Mike, I love you so much. I love you more than I've ever loved you. You've shown me true, unconditional love, forgiveness and compassion like I've never known ... I will make this up to you for the rest of my life ... the second chance you are giving me is the greatest form of love. From the bottom of my broken, twisted heart, thank you."
Article continues below advertisement
Fleiss claims his wife has been on medication such as Lexapro to "help with some of her emotional issues." He said he learned Kaeppeler stopped taking Lexapro in December 2018 as a part of her plan to get pregnant.
Fleiss claimed his wife attacked him on July 6 after he asked her whether she had been seeing another man, and questioned her if the baby she was carrying was his.
As a result, Fleiss admitted to taking her phone.
"The entire time I was running out of the house and to the car, she was pounding on me with her fists, jumping on my back, and attacking me trying to get the phone back," he wrote in the affidavit. "I kept telling her to get away form me. As I ran down he narrow staircase of the house, she was pounding on me so hard the side of my head was slammed against the wall."
The reality TV guru continued: "Once I stepped outside the house, she continued to follow me, screaming and attacking me. I had my arms up to protect myself. Once I got to my truck and got in, she continued to pursue me and actually climbed in the driver's side of the truck continuing to attack me and try and pull her phone out of the truck. I did not want this aggressive encounter to continue any longer and did not want her to hurt herself and the baby. Eventually, she jumped back out of the truck and I was able to drive away."
Fleiss said Kaeppeler sent him another text message on July 8, where she allegedly said, "I'm ready to talk when you are. Thank you for giving me a little space. Please let me know when you're back in LA safely and let's talk. I love you so much, Mike."
The producer said his wife has since disappeared with their son, and he is concerned about Kaeppeler's emotional stability and his son's safety.