Introducing The Taylors! 'Vanderpump Rules' Jax and Brittany Tie The Knot In Kentucky Wedding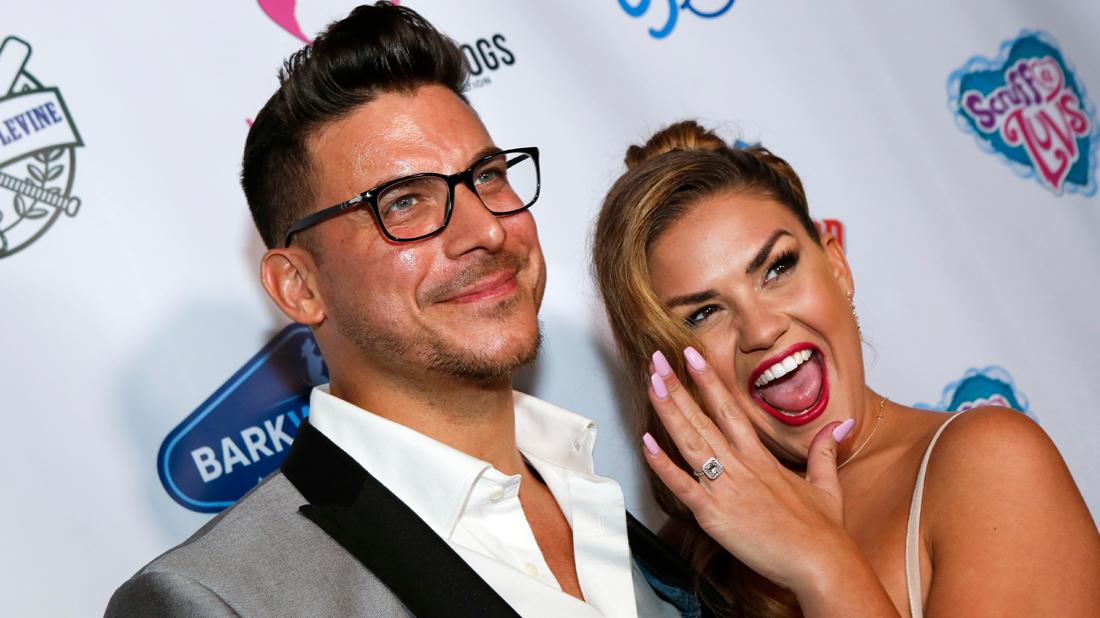 Congratulations are in order for Jax Taylor and Brittany Cartwright of Vanderpump Rules. The two have officially tied the knot!
The magical, fairytale themed wedding ceremony, officiated by Lance Bass, took place on Saturday, June 29 at the Kentucky Castle in Versailles, Kentucky which is Brittany's home state.
The loving couple exchanged their vows and Kyle Chan-designed wedding bands in front of 240 of their closest family and friends. They also received a blessing and prayer from Brittany's father.
Article continues below advertisement
"I wanted to make sure that even though we weren't having a pastor officiate the wedding that my religion was still very much involved, and Jax's as well," the bride told PEOPLE.
According to the publication, the bride and groom also honored Jax's late father, who died of cancer last year, with an open chair that held his photo, ashes and some flowers.
A tribute was also included in the wedding program for Brittany's late grandfather. "We know you'd be here today if heaven wasn't so far away," it read.
Article continues below advertisement
The remainder of the cast was in attendance as well, including boss Lisa Vanderpump, who initially told the couple she could not make it due to her mother's recent death.
As readers know, the road to marriage wasn't smooth for Brittany, 30, and Jax, 39. They worked through infidelity issues and cold feet as well as their differences about their wedding being filmed.
"He just feels like he has no say over anything at all anymore," explained the source. "Jax is starting to think that it is not even his wedding because it is now being looked at as a production instead of a special occasion."
Now, the couple are in a much better place. Earlier month, they celebrated a joint bachelor-bachelorette party in Miami. Brittany also had a bachelorette party and a lavish Great Gatsby themed bridal shower with loved ones in Kentucky.
Before the wedding, Brittany told PEOPLE, "It feels amazing. We're stronger and happier than we've ever been. We've been through a lot, but we came out on the other side. I feel like we've just gotten stronger and stronger."
Jax also shared his sentiments,"We know we love each other. We know we want to be together. We're just really excited. Just really happy with where we are right now."