Erasing History? The Real Reason Tristan's Face Blurred Out On 'KUWTK' Revealed!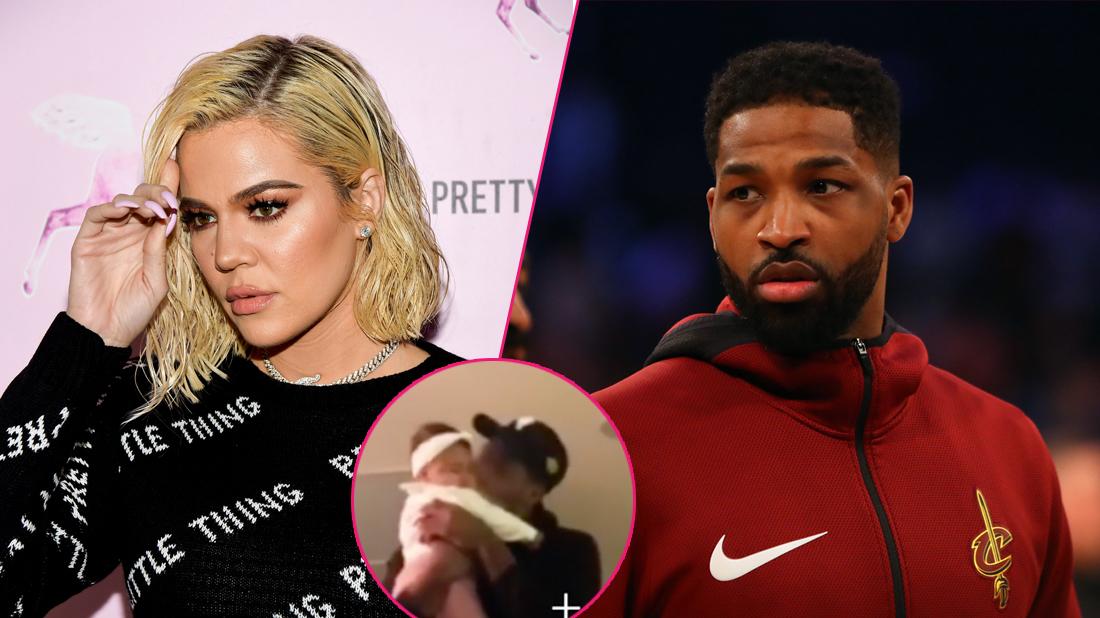 Khloe Kardashian swears that she doesn't know why her cheater ex Tristan Thompson's face was blurred out on last night's episode of Keeping Up With the Kardashians.
When asked by a fan on Twitter about the blurring, Khloe commented: "Wait? It is!?!?? I did not even notice that. I don't know! Well, you obviously know who it is LOL so I don't know what the point of that is. I'll find out!"
However, RadarOnline.com has exclusively learned 34-year-old Khloe's fibbing, since it was her personal footage of Tristan, 28, that was used on the reality show.
Article continues below advertisement
RadarOnline.com can also reveal Kris Jenner was behind the decision.
"Tristan did not sign a waiver to be on the show," a source close to the KUWTK clan said, explaining the reality momager "does not want to risk him trying to sue them for using his image without his consent."
As RadarOnline.com previously reported, Khloe split with serial cheater Tristan over Valentine's Day weekend after he infamously strayed on her with Kylie Jenner's former best friend, Jordyn Woods.
According to the insider, the NBA star is well aware that they are using the cheating scandal for the show — and he is "absolutely terrified" of what it may do to his career.
"Tristan is freaking out over this whole situation," said the source. "He knows how bad they are going to make him look. He also knows that all of it is true, which makes it even worse."