Bad Medicine! Distraught Husband Reveals How 'Dr. Death' Killed His Wife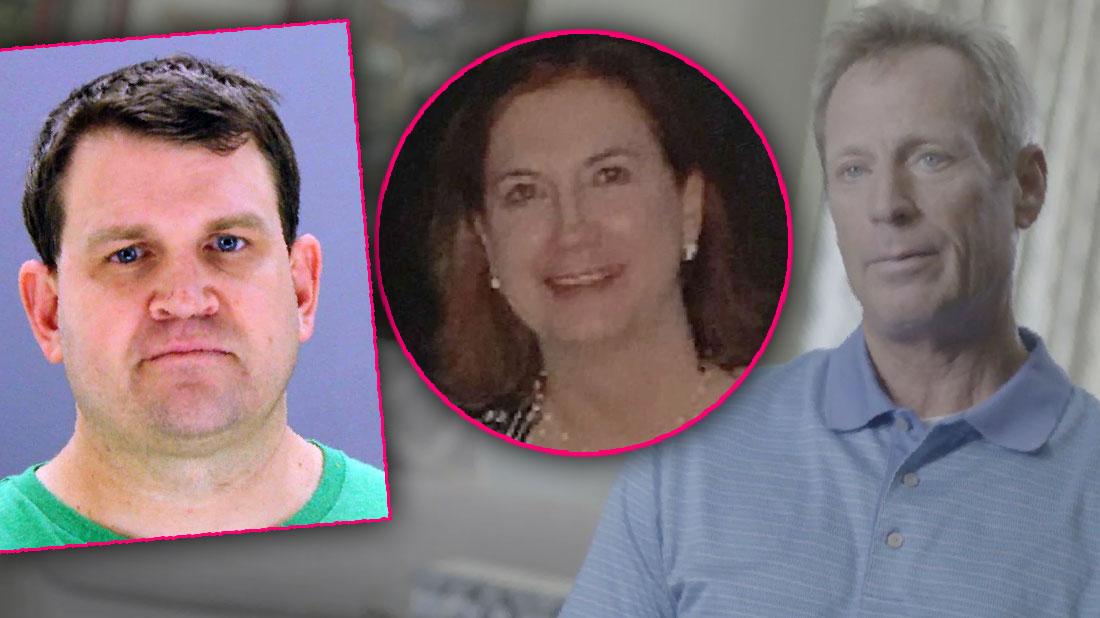 In the upcoming docu-series License to Kill, devastated Don Martin reveals how a neurosurgeon dubbed "Dr. Death" killed his wife Kellie.
Dr. Christopher Duntsch committed gross malpractice resulting in the death and maiming of several patients while working at Baylor Plano and Dallas Medical Center.
Duntsch was convicted of various crimes on February 20, 2017, and sentenced to life in prison.
Now Martin has spoken out about his experience with Dr. Death in a documentary that will premiere on Oxygen this Sunday, June 23.
Article continues below advertisement
According to Martin, his Kellie fell off a ladder in December 2011, resulting in a herniated disc in her back. As they explored surgery options, their family doctor suggested neurosurgeon Dr. Duntsch. After a few consultations, they agreed to a minor surgery they hoped would be "a very simple, common procedure" with a "quick recovery."
On the day of the actual surgery, however, the opposite occurred. After an hour in the operating room, there was no word on his wife's condition.
"I asked one of the nurses to check and see what was going on. Then 15-20 minutes later, Duntsch came out," Martin recalled. "He tells me the surgery went well and she's moving around, but was in obvious pain so they gave her more medicine…but she was going to be OK."
He proceeded to call his daughters to the hospital, but could sense something was amiss.
"No one was telling me, 'Hey, she's recovering, you can come to see her,' " Martin said. "Instead, they're continuing to work on her. My girls were holding on to hope, but I just knew something was seriously wrong."
Article continues below advertisement
Duntsch and his two peers would later deliver the news that Kellie had passed away due to what Martin later discovered was the result of a sliced artery.
Martin also learned Duntsch's horrible track record consisted of other patients who had left his care worse than they were before. Within a two year span, 33 of 38 of his surgeries had gone wrong, leaving many with permanent injuries.
"I was angry at the medical world. If this doctor had previous bad outcomes, why did he still have the ability to do surgery? Martin inquired.
MORE ON:
Christopher Duntsch
According to D Magazine, however, the Texas Medical Board reportedly received complaints against Duntsch's surgeries as far back as 2012. But it is believed that limitations in their ability to investigate malpractice delayed the revocation of his privileges until 2013.
Duntsch was arrested in 2015 and charged with five counts of aggravated assault causing serious bodily injury and one count of injury to a child, elderly or disabled person. In July 2016, he was indicted on all those charges, some of which accused him of leaving a sponge in one patient and operating on the wrong part of another patient's spine.
Article continues below advertisement
Prosecutors accused Duntsch of "intentionally, knowingly and recklessly" harming up to 15 of his patients, mentioning that according to a 2011 email, he'd informed a girlfriend he'd "become a cold-blooded killer."
His attorneys argued his malpractice was the works of a very bad surgeon operating in a hectic environment and that the tone of the email could have been sarcastic.
Duntsch pleaded not guilty, but was later convicted of a first degree felony to an elderly person and sentenced to life in prison for crippling patients who had sought his help to resolve their medical issues.
Since his tragic experience with Dr. Death, Martin shared that he has more of an appreciation for life.
"Life is just too precious, too short. We can't take the little things for granted. We're just trying to make the best of each day," he said.
He urges people "explore all options" and "get a second opinion no matter what" when considering surgery.