Tamra Judge Celebrates 6 Year Anniversary With Eddie After Fearing His Death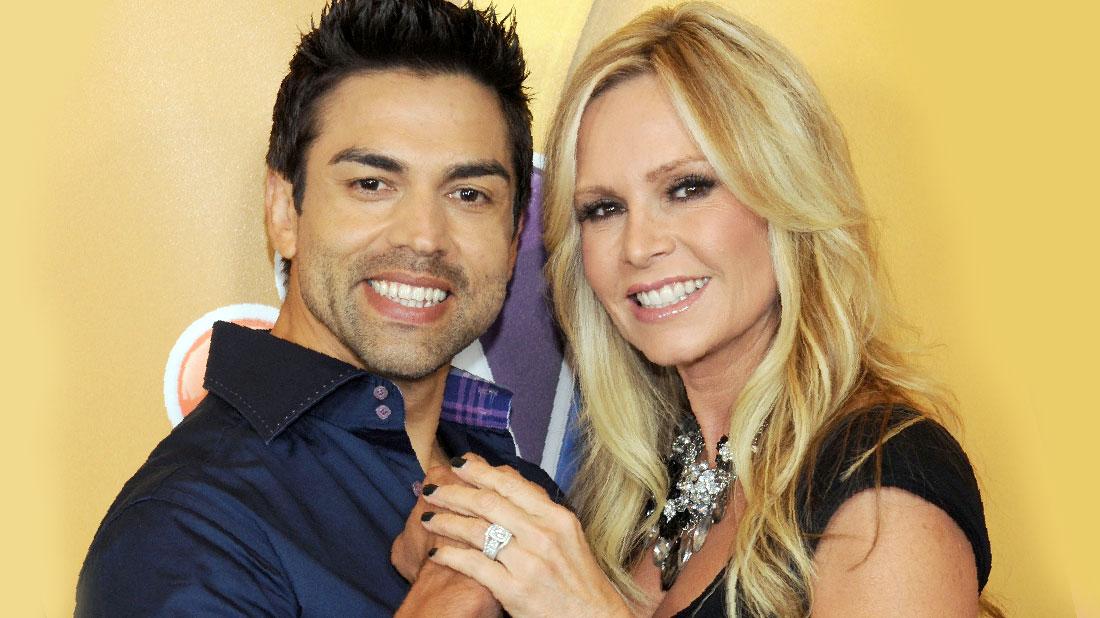 Tamra Judge is celebrating her six-year wedding anniversary with her husband Eddie after she feared his death from a heart problem.
On Saturday, June 15, The Real Housewives of Orange County star, 51, posted a romantic wedding photo of herself and Eddie, 46, on Instagram from June 15, 2013, and wrote as a caption, "Happy 6 years baby. I love you," adding a heart emoji.
The two were standing at the altar smiling with arms raised after being proclaimed husband and wife in the shot. Tamra wore a flowing white gown although Eddie is her third husband.
Article continues below advertisement
Now they've gone on vacation to mark six years of marriage, as on Friday, Eddie posted an Instagram selfie of him and Tamra sitting on an airplane.
"Time for a little R&R with my beautiful lady. My wife of 6 years," he wrote. "Off to celebrate our anniversary. Have a great weekend and remember to keep smiling."
But just last year, a source told RadarOnline.com that Tamra had been living in "constant fear" that Eddie could die from his horrific heart condition that has required at least seven reported procedures.
"She's trying to stay strong, but it's very hard. Just when she thinks that they fixed the problem, he needs another operation," the insider said at the time.
Eddie was treated for atrial fibrillation at St. David's Hospital in Austin, Texas and Tamra shared his ordeal on social media in 2018.
The insider told RadarOnline.com, "She knows that every second with him is so valuable. And although he is doing okay now, the truth of the matter is that people who have his condition must face the possibility of death at an early age."
MORE ON:
The Real Housewives of Orange County
Article continues below advertisement
At a RHOC reunion, Tamra told host Andy Cohen that Eddie had to have surgery "to close up a hole that was left in his heart after his most recent procedure."
She also told Us Weekly, "I have to stay strong, but I'm super scared because I'm just afraid what if? What if? What if he has a heart attack? He has a stroke? All these things. Like the other day, he wouldn't wake up. His alarm was going off and he was just laying there so peaceful. I'm like, 'Eddie!' And he was just laying there. I'm like, 'Oh my god, he died!' I'm like, 'Eddie!' Like that."