Dungeon Room? Suspect In Mackenize Lueck's Murder Requested Hooks On Basement Walls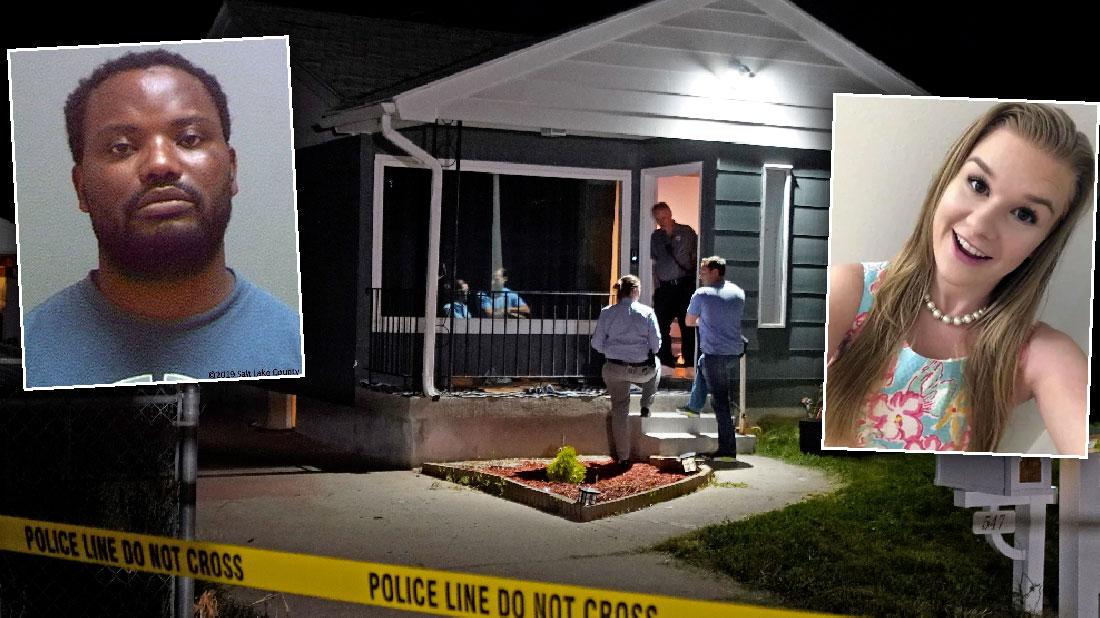 The man accused of killing a college student reportedly made bizarre requests for a room he wanted to have built in his Salt Lake City home.
Ayoola Adisa Ajayi, the suspected killer of college student Mackenzie Lueck, 23, had previously contacted contractor Brian Wolf.
Wolf told Fox News, that Ajayi had asked him to build a "secret door" to a "soundproof" room that was about four by nine feet. He also requested a thumb lock on with it a fingerprint lock and hooks in the concrete.
Article continues below advertisement
The room, he told Wolf, was a space where he would listen to music and store alcohol away from his Mormon girlfriend, but the contractor was "weirded out" and turned down the job.
"Some people say I should have called the cops then," Wolf said. "But how am I supposed to call the cops and be like, 'Hey, this guy wants me to build a weird room in his basement."
Ajayi, a former IT specialist from Nigeria, was arrested by a team of SWAT officers and charged with the aggravated murder and kidnapping of Lueck as well as the desecration of a corpse and obstruction of justice.
The sorority girl, who reportedly called herself a "sugar baby" and liked older men, disappeared on Jun 17 after taking a Lyft to Hatch Park. Police say she met with Ajayi, 31, who she'd met from an unspecified online dating profile.
Her last communication was via text with "the arrested person" though Ajayi claims he didn't contact Lueck after June 16, never planned to meet her and was unaware of how she even looked, Salt Lake City Police Chief Mike Brown shared. Investigators claim they later found photos of her and her profile on his phone.
Article continues below advertisement
After a 19 hour search of Ajayi's home, Chief Brown revealed in a press conference on Friday afternoon that police had discovered burned "female human tissue" that matched Lueck's DNA as well as some of the young lady's personal possessions in the backyard.
His neighbor, Teresa Drahaim, also reported seeing him burn something with gasoline in his yard just hours after Lueck had disappeared.
Police also discovered a mattress that was missing from his home. It is considered key evidence, but no further details have been disclosed.
"We will continue to look into this situation to see if Ajayi had any help, or if he acted alone," Chief Brown concluded.
Ajayi, who previously served two years in the army as an Information Technology Specialist, had a brief stint in modeling. Last year, he eerily released a book which was said to have been "inspired by true events."
"Forge Identity" tells the story of a young boy who witnessed the murders of a neighbor and a friend who were both "burned alive in front of him."