Missing Utah Student Mackenzie Lueck Confirmed Dead, Man Charged With Murder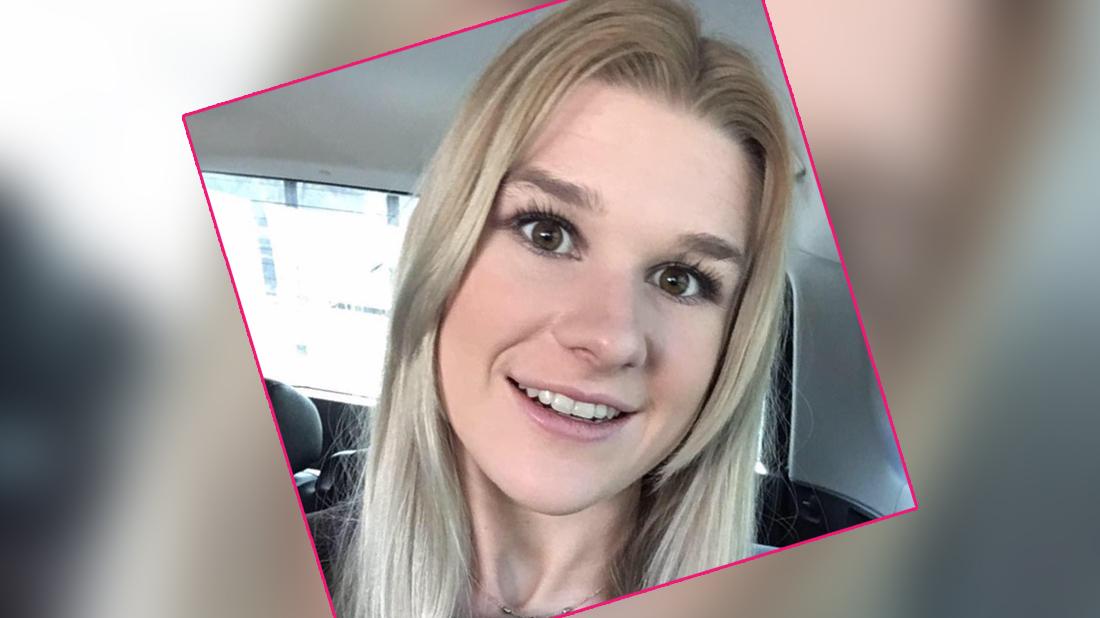 Missing Utah student Mackenzie Lueck has been confirmed dead and a man has been charged with her murder, RadarOnline.com has learned.
The 23-year-old University of Utah student was last seen in the early morning hours on June 17 by a Lyft driver, who picked her up from the airport and dropped her off at Hatch Park in North Salt Lake City. Lueck had just returned to Utah after visiting her home state of California to attend her grandmother's funeral.
Article continues below advertisement
The Salt Lake City Police Department confirmed in a press conference on Friday that Lueck was dropped off at the park and entered a second vehicle with her suspected murderer, Ayoola Ajayi, 31. The man was taken into police custody on June 28 and charged with aggravated murder, aggravated kidnaping, obstruction of justice and desecration of a body.
Salt Lake City police chief Mike Brown said he called Lueck's father on Friday to deliver the tragic news.
"This is one of the most difficult phone calls I've ever made. As both Greg and his wife Diana were devastated and heartbroken by this news, Greg wanted me to say again that they are so thankful to the officers and staff of the police department, the community of Salt Lake City and those across the nation that have shown compassion and tried to help in the search of Mackenzie," the chief said.
Brown confirmed at the press conference that Lueck's remains were found in a freshly dug up area of the accused killer's backyard. The chief also confirmed that neighbors spotted Ajayi "burning something in his backyard with the use of gasoline on the dates of June 17 and June 18."
Article continues below advertisement
A forensic excavation was conducted this week and authorities located personal items of Lueck's.
"Other charred material was located, which has now been forensically determined to be female human tissue," he explained.
Ayaji was taken into custody on June 28. As of 2 p.m., the suspect was on his way to be booked in the Salt Lake City county jail, said the chief.
The police chief stated that the suspected murderer first denied "having seen a photo or online profile of Mackenzie despite having several photos of her and the profile photo."
As RadarOnline.com reported, online users claimed the missing student lived a "double life" on dating apps meant for women seeking "sugar daddies." One of Lueck's sorority sisters exclusively told RadarOnline.com on Wednesday that the claims would be "shocking" if true.
"I don't think she would just be meeting someone for the first time at 3 a.m.," Kennedy Stoner told RadarOnline.com. "That's just not who she is and that sounds dangerous. I know she's smarter than that."
Article continues below advertisement
Police confirmed that Lueck and the suspected murderer's cell phone locations both matched Hatch Park at 3 a.m. on June 17. The chief also confirmed that the last person Lueck communicated with on her cell phone during the early morning hours of June 17 was Ajayi. However, after the Utah student entered his vehicle, Lueck's phone "stopped receiving further data or location services."
Earlier this week Stoner described her friend as "the sweetest, most genuine person" and an "animal advocate."
"The last four years I've known her I've hardly ever seen her have bad blood with anyone," the friend added.
Lueck was a senior at the University of Utah. Police confirmed they are still investigating the situation to determine if the suspected murderer acted alone or if he had help.