O.J. Simpson Denies He's Khloe's Dad In Bizarre New Twitter Video: 'She's Not Mine!'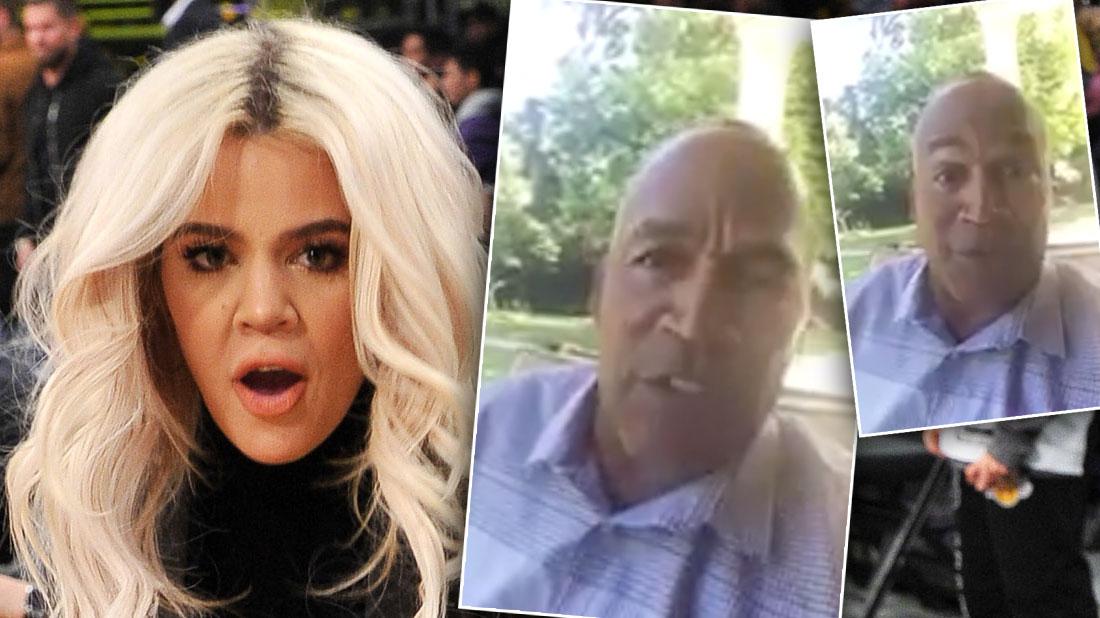 Two days after O.J. Simpson finally arrived on Twitter, he's already dropped his first bombshell!
This Sunday, June 16, the shamed former jailbird shared a video of himself, in which he denies being the long-lost father of Khloe Kardashian.
"Khloe, like all the girls, I'm very proud of, just like I know Bob would be if he was here. But the fact of the matter is she's not mine," he said.
As RadarOnline.com readers know, Khloe, 34, has long been trolled for not looking like her sisters, and fans have continually asked if she's the secret love child of Kris Jenner and O.J. — Robert Kardashian's longtime friend.
Article continues below advertisement
Kris, 63, and Khloe have both denied the claims, and now O.J. has joined them. In his new clip, he also denied having had any involvement with the momager, though they often spent time together during his years of friendship with Robert.
"Bob Kardashian was like a brother to me. He was a great guy. He met and married Kris and they really had a terrific time together when they were together. Unfortunately, that ended," said O.J., 71. "But never — and I want to stress never — in any way, shape or form had I ever had any interest in Kris romantically, sexually, and I never got any indication that she had any interest in me. So, all of these stories are just bogus, bad, tasteless."