FBI Swarms Local Lake for Clues After Discovering New Evidence In Missing Mom Case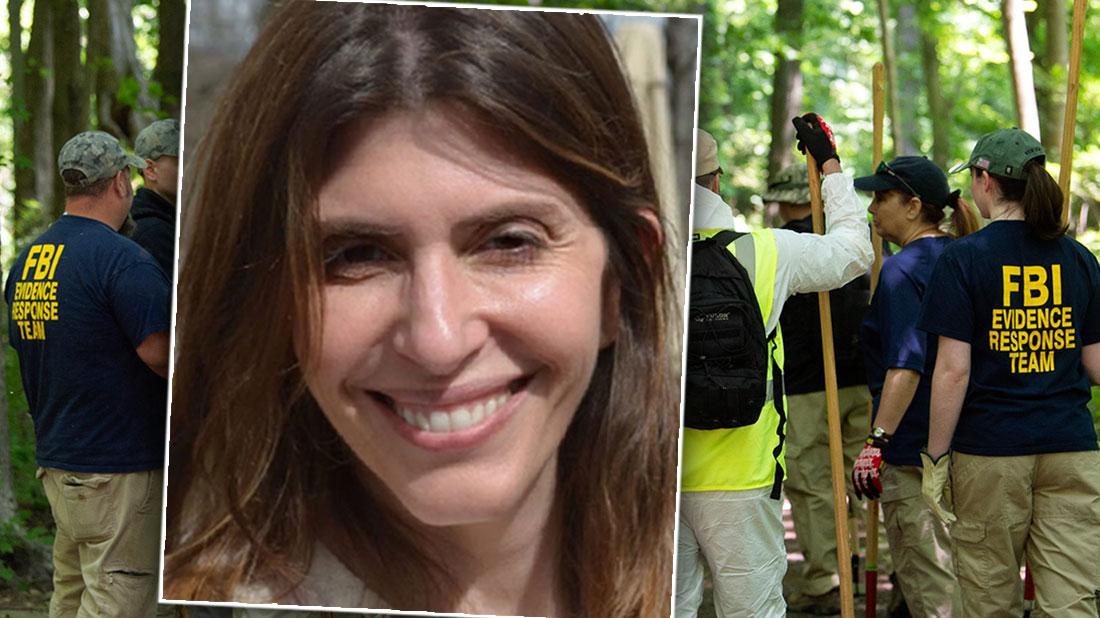 Authorities are closing in on a "strong lead" that developed overnight — now turning their attention to a lake in Avon, Connecticut where Jennifer Dulos' estranged husband, Fotis Dulos trained their five children in their water sport activities, and RadarOnline.com has learned exclusive details to what led authorities to the secluded lake.
"There was a credible lead that developed overnight that led us to act quickly and swiftly," a law enforcement source told RadarOnline.com. "At this point of an investigation - any lead, regardless of how substantial it is, will be vigorously and promptly followed."
Article continues below advertisement
However, the source noted that they hit a road block during the investigation but urges anyone with information or surveillance to contact the New Canaan Police Department or FBI immediately, telling RadarOnline.com: "For those individuals who have information, come forward now. Every second you withhold information, you are only making things worse for yourself, and worse for this mother's family," noting that it's not unusual for police to hit any road blocks and that they have several credible leads that they're actively pursuing.
The Hartford Courant was first to report that police started combing through the area surrounding the water skiing lake in Avon, Connecticut early Wednesday.
According to the well-placed source, they found traces of evidence that circle back to that location, but the source could not clarify in better detail noting that it's a "very active" investigation.
"There will be a thorough search of the woods surrounding the lake and the lake itself," the law enforcement source continued. "Even if it means draining the lake, we will ensure that we cross our t's and dot our i's," noting that they intend to use RadarOnline.com devices to check the large body of water before calling in for reinforcements.
Article continues below advertisement
As RadarOnline.com previously reported, Fotis made bond early Tuesday afternoon, posting just over $35k cash to be released. He was also ordered to wear a GPS anklet, remain in Connecticut and surrender his
He immediately returned to his Farmington estate and was spotted by FOX61 reporter Lissette Nunez, who bravely chased the suspect down in an effort to get a comment, but was ultimately unsuccessful.
It's been nearly three weeks since Jennifer disappeared, and authorities are desperate for clues. The FBI joined state and local law enforcement officials to search properties owned by her estranged husband. The missing mother was last seen at approximately 8 a.m. on May 24 after dropping her five children off at school.
On June 1, the case captured national attention when Fotis, Michelle Troconis, 44, were arrested and charged with hindering prosecution and tampering with physical evidence in connection to the mother-of-five's disappearance. They were cuffed after police claim they found video surveillance that appeared to show the two dumping bags of evidence — including blood drenched sponges, clothing, and other material at over 30 location in a four-mile radius in Hartford, Connecticut.
Article continues below advertisement
RadarOnline.com was first to report that law enforcement sources deemed the missing persons case a homicide, telling us: "This is no longer a missing persons investigation. This is now a murder case.
Fotis and his girlfriend have both pleaded not guilty and remain free on $500k bond.
He is scheduled to appear back in court on Aug. 2. His girlfriend is also due to appear back in court on July 18.
A spokeswoman for the missing mother's family released a statement to RadarOnline.com.
"The towns of New Canaan, Farmington, and Avon have responded to Jennifer's disappearance with a steady stream of love. These gestures of empathy and kinship have helped keep us going.
Jennifer's family, friends, and above all her children are living in limbo—missing her embrace, her lilting laugh, her bedtime backrubs, her gentle strength," continued the statement, adding the kids " long to know where their mother is."
"Thank you also to every single person who has called in a tip. Keep the information coming. Please help us find Jennifer."
Stay with RadarOnline.com for the latest developments in the disappearance of Jennifer Dulos