TMI! Jill Duggar Shows Off Shocking Sex Book On Anniversary Getaway With Husband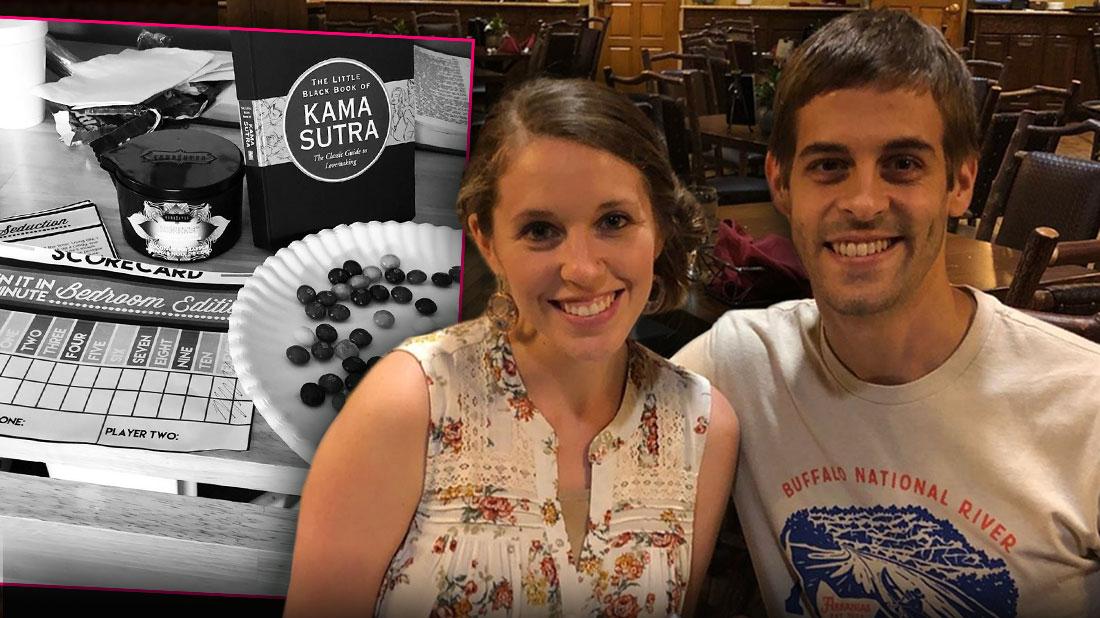 TMI!
RadarOnline.com has learned that Jill Duggar and Derick Dillard spent their five-year anniversary celebration being anything but conservative.
In a shocking post on her Instagram account, Jill, 28, made it clear that she and her controversial husband got down to business on a romantic getaway to Missouri – in bed, that is.
Michelle and Jim Bob's daughter shared a slideshow of photos on her Instagram account where the two enjoyed a concert, a romantic dinner and sex games!
Article continues below advertisement
One of the photos Jill shared shows off a table filled with items, such as a coffee cup, a plate of skittles and none other than a book titled, The Little Black Book of Kama Sutra: The Classic Guide To Lovemaking.
Turns out the candy was meant for a X-rated game titled "Sweet Seduction."
As RadarOnline.com readers know, this is a daring move for Jill, whose massive family is known for its conservative ways and strict rules. The Duggars are infamously only allowed to participate in "side hugs" before marriage.
Jill even thanked a dating website for sharing the sex tips for the couple's getaway.
"Thanks @datingdivas for the gun games and ideas! If you don't know about them, check them out!! They've got lots of fun, clean, date/marriage tips and ideas!" Jill wrote.
The mother of two added that the couple also ended their anniversary trip at the movies to see Toy Story 4 – without the kids!
As RadarOnline.com readers know, Jill and Derick were axed from Counting On after Dillard make inappropriate remarks about TLC star Jazz Jennings.
Derick is now studying law at the University of Arkansas while Jill continues to do her midwife duties on the side of taking care of their two sons, Israel, 4, and Samuel, 1.