Uh Oh, J.Lo! Jennifer Lopez's 'It's My Party' Tour Tanking In Ticket Sales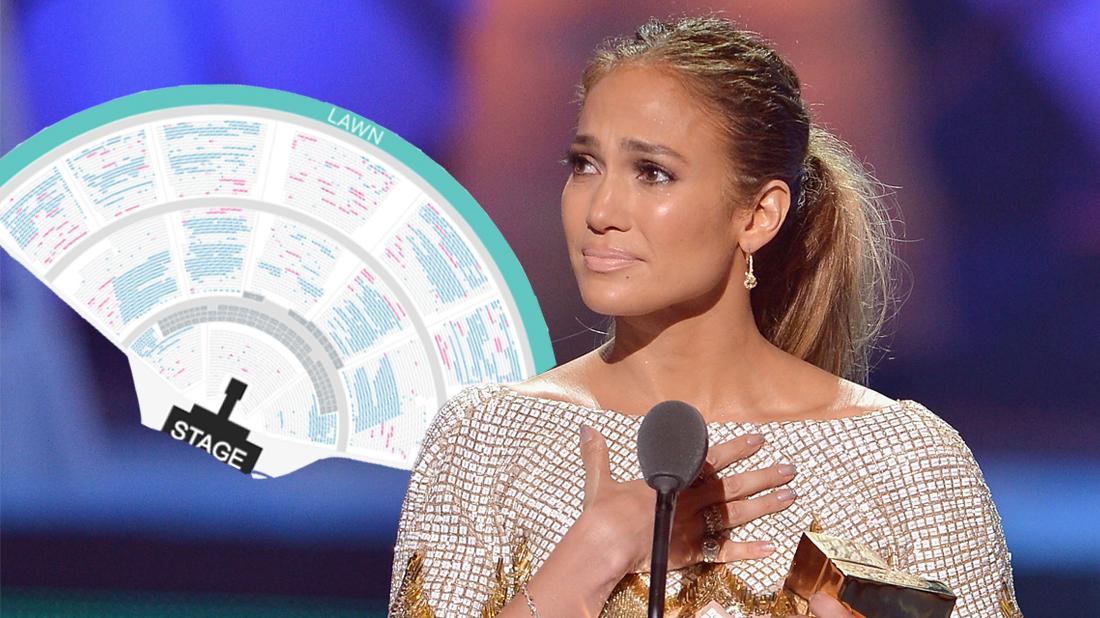 Oh no, J.Lo!
RadarOnline.com can exclusively reveal Jennifer Lopez's latest tour is tanking in ticket sales.
In fact, the diva songstress, currently engaged to Alex Rodriguez, has thousands of seats open for shows that are just weeks away!
On Sunday, June 30, the soon-to-be 50-year-old is performing at the United Center in Chicago, Illinois. For that night alone, there are approximately 3,350 tickets available, not counting resale.
Article continues below advertisement
And Lopez's party only gets worse from that point.
On July 3, the star is performing at the American Family Insurance Amphitheater in Milwaukee, Wisconsin.
And though the show is just before Independence Day, when many people have time off from work, there are over 5,000 tickets still up for grabs.
Out of all of the dates scheduled, in fact, Lopez only comes close to selling out on Thursday, July 25 at the American Airlines Arena in Miami, Florida.
Although most of the available seats are resale for that night, Lopez has close to 500 tickets still available.
So, what is the reason for the poor ticket sales?
According to fans online, although she is still "Jenny from the Block," her tickets used to cost a little, but now they cost a lot!
For her July 12 performance at Madison Square Garden in New York City, available seats start at a whopping $175 via resale — and go up to $1,800!
Meanwhile a tour source added to RadarOnline: "Jennifer is a savvy businesswoman - she's signed a multi-million dollar contract for this tour guaranteeing she will get paid no matter what, the rest is up to the promoters.
"But, of course, nobody wants to perform in half empty venues!"