Gina Kirschenheiter's Ex Begs For Visitation With Kids After Domestic Violence Arrest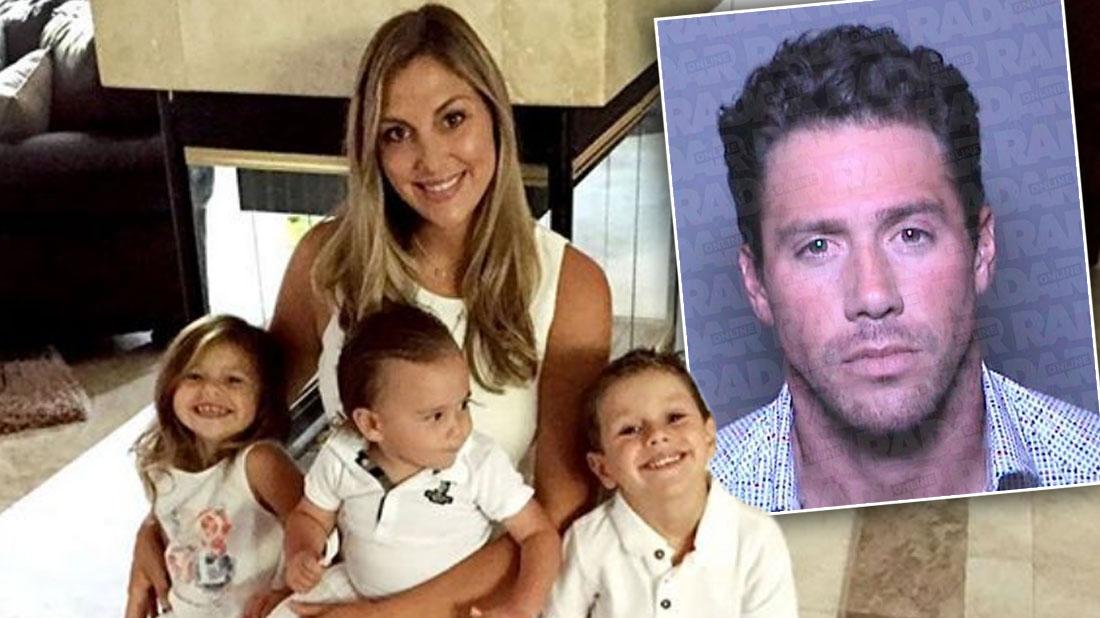 Gina Kirschenheiter was granted a temporary restraining order against her estranged husband Matt following a suspicion of felony domestic violence arrest — and in The Real Housewives of Orange County husband's response to the restraining order, he is pleading for a judge to allow him to see their three kids.
In the documents filed on Monday, June 24, and obtained by RadarOnline.com, Matt's lawyer explained that because of the potential criminal investigation and charges against him, he is "asserting his 5th amendment rights and is unable to substantively respond to the Petitioner's factual assertions at this time."
Article continues below advertisement
The filing claimed the parties have a stipulated judgment from December 2018, which provides spousal support, child support, custody, visitation and property rights. Because of the agreement, Matt's lawyer claimed, "orders are not needed at this time."
Per the judgment, the parties have joint legal custody of the three minor children, Nicholas, 7, Sienna, 5, and Luca, 4.
"The minor children shall be with Matt 1st, 3rd, 5th weekends from Friday after school, or 3:30 PM through Sunday at 5:00pm," the response read. "Matt requests the current custody/time share remain."
Matt also offered to have monitored visitation with the children, who the lawyer claimed were not "physically present" during the alleged altercation.
The Blast was the first to report on the response.
As RadarOnline.com reported, Matt was arrested on June 22 for suspicion of felony domestic violence. He has not been formally charged with a crime.
On June 24, an Orange County judge granted Gina, 35, a temporary restraining order. Matt is not permitted to come within 100 yards of her or their kids.
Article continues below advertisement
In addition, Gina was granted "legal and physical custody" of their kids until a July 17 hearing. The order could be amended at that time.
In the restraining order, Gina claimed she feared for her life during a violent brawl that occurred after a friend's birthday party.
Gina alleged that Matt became "irate" in an Uber home and exited the vehicle. Several hours later, Matt allegedly broke into her home after "ringing the doorbell" and "pounding on the door repeatedly."
MORE ON:
Gina Kirschenheiter
"Respondent had somehow gotten into my house and was furious," she wrote in documents. "I told Respondent I did not hear him at the door. He immediately became enraged. He threw me on the couch and threw some of the furniture around. I was scared and tried to get up, but he threw me down on the couch again. He was so angry; he was profusely sweating from head to toe. I was terrified."
She then claimed Matt told her he was "going to f**king kill" her while screaming in her face.
Article continues below advertisement
"He ripped my bra strap off, then took a pillow and hit me on the side of the head with it hard," she said. "My ears rang. I begged him to stop to calm down… but he kept hitting me."
She alleged that he began choking her and hitting her "all over" her body, causing, "marks, bruises, scratches and bleeding throughout her entire body."
She claimed this was not the first time he acted violent while their children were allegedly present.
"There are other incidents that have scared me in the past. Too many to remember. At this point, I have to protect me and our children," Gina wrote.
A source told RadarOnline.com she plans to fight for full custody.
"She does not want her kids to be scared, but she also knows that they know what is going on," said a source close to Gina told RadarOnline.com. "She just wants this divorce stat because it is clear to her that the bridge is beyond burnt."