'RHOC's Gina Kirschenheiter Claims Husband Choked, Hit & Threatened To 'Kill' Her In Restraining Order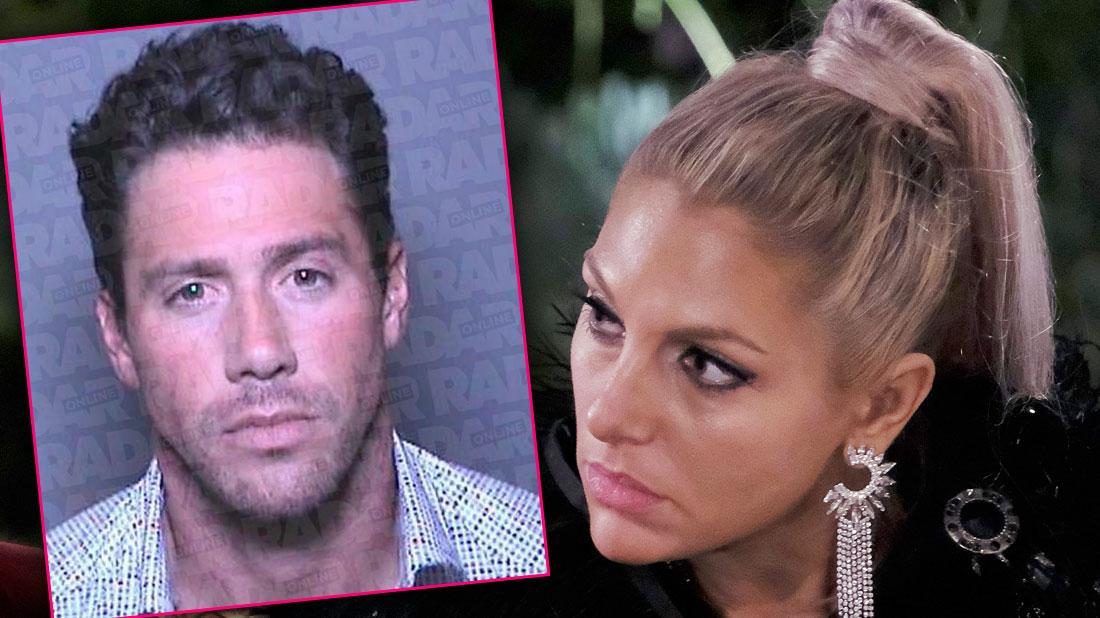 According to Orange County court documents obtained by RadarOnline.com, Gina Kirschenheiter's violent fight with her husband Matt was more horrific than fans ever could have imagined.
The Real Housewives of Orange County star, 35, claimed in her emergency restraining order request that Matt, 35, hit, choked, dragged and even threatened to kill her in a late-night brawl that ended in his June 22 arrest on suspicion of felony domestic violence.
Article continues below advertisement
After a night out at a friend's birthday party, Gina alleged she and Matt started arguing in an Uber. After "raising his voice and acting irate" following several shouting matches earlier in the day, he allegedly got out of the Uber. Gina said she got home, locked up, and went to bed.
Around 2 am, she claimed, she woke up to someone ringing the doorbell and pounding on the door.
"Respondent had somehow gotten into my house and was furious," she wrote in the June 24 documents. "I told Respondent I did not hear him at the door. He immediately became enraged. He threw me on the couch and threw some of the furniture around. I was scared and tried to get up, but he threw me down on the couch again. He was so angry; he was profusely sweating from head to toe. I was terrified."
"Respondent was screaming in my face saying he was going to f**king kill me. He ripped my bra strap off, then took a pillow and hit me on the side of the head with it hard. My ears rang. I begged him to stop....to calm down....but he kept hitting me."
She said he began choking her and hitting her "all over" her body.
Eventually, Gina said she was able to escape and ran to a neighbor's house," screaming for help — however, Matt allegedly caught her.
MORE ON:
The Real Housewives of Orange County
Article continues below advertisement
"He grabbed me and dragged me on the pavement back into the house. He threw me back on the couch started hitting me again telling me he was going to kill me. His eyes were black and nothing I said could bring him back to reality," she said.
She said the alleged beating left her with bruises and bleeding all over her body, including her arms, legs, chest, hips and buttocks.
According to Gina's accusations in the order, this was not the first time that Matt acted violent.
On August 19, 2018, Gina claimed that all three kids — Nicholas, Sienna and Luca — were at home when Matt "became angry" with her.
"He eventually broke through my locked bedroom door while I was screaming and pleading for him to stop. He went into the closet and I could hear him playing with his shotgun," she said, adding that she called her father in New York for help.
"There are other incidents that have scared me in the past. Too many to remember. At this point, I have to protect me and our children," Gina claimed. "Respondent and I had attempted reconciliation in hopes of keeping our family together, but I now realize it's better for us both to move on for the sake of our children. I am heartbroken for all of us. Matt needs professional help, which is more than I can give him."
The Blast was first to obtain the shocking restraining order.
A judge granted the order, and he is not allowed to come within 100 yards of Gina or their children until a hearing on July 16.
As RadarOnline.com previously reported, Matt was arrested on suspicion of felony domestic violence and jailed on June 22. He was released the following day after posting bail.
The couple had filed for divorce in 2018, but made up earlier this month. The reconciliation is now most definitely off for good, a source confirmed to RadarOnline.com.