'Don't Do It!' George Clooney Warned Ben Affleck Not To Play Batman On The Big Screen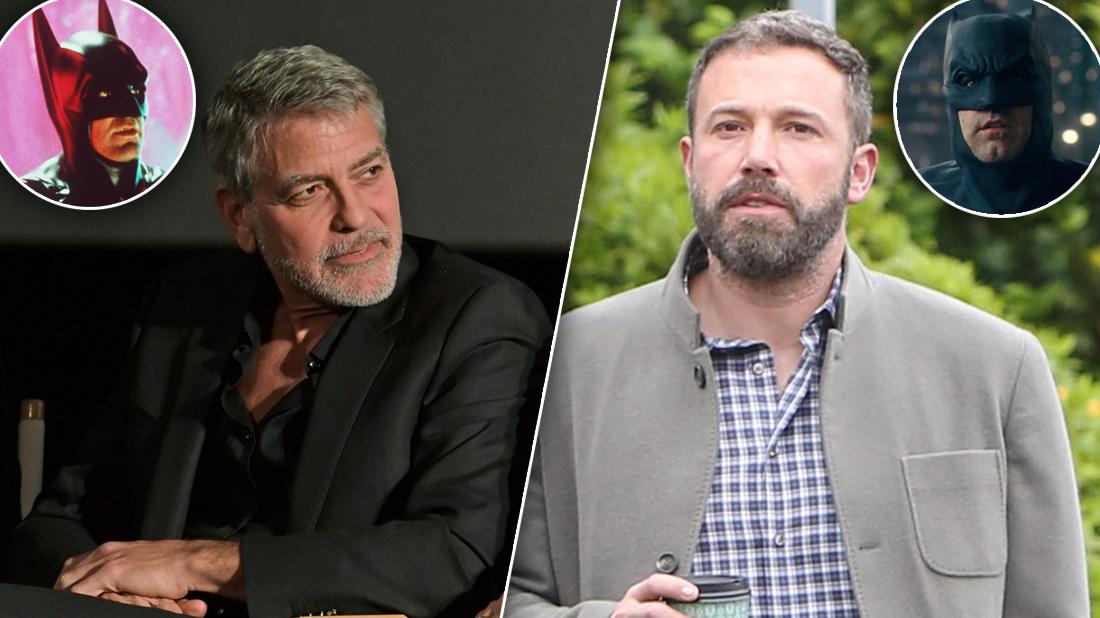 Ben Affleck was warned to stay away from Batman's cape and cowl, RadarOnline.com has learned, by perhaps the most shamed actor ever to play the Dark Knight – George Clooney!
"I did talk to him about doing it - I said don't do it!" Clooney told The Hollywood Reporter's "Awards Chatter" Podcast.
Clooney was ridiculed after his lone film as the superhero, the 1997 Joel-Schumacher directed Batman and Robin. The movie, which really highlighted the "comic" part of comic books, was stuffed with over-the-top villains, puns and poor jokes (like the Bat-credit card) and above all, the memorable addition of large visible nipples to the Batsuit.
Article continues below advertisement
The movie, and its revealing suit, were mocked almost immediately, and many wrote Clooney off as the worst Batman ever.
"I wasn't good in it and it wasn't a good film," Clooney admitted in the podcast.
It would be years before the crime fighter would take a decidedly more realistic approach, with Christian Bale's Batman Begins.
Years later, as Affleck prepared to take on an aged version of the iconic character in Batman vs. Superman: Dawn of Justice, Clooney tried to warn him.
"In a way we've had similar careers, it's been highs and lows and ups and downs and that's good. No one's trajectory is a straight line up. And he worked his way up from actor jail, which we were both in from when I did Batman and Robin and he did Gigli.
But of course, Affleck took the role, and all the baggage and criticism that came with it. When the movie flopped, the Oscar winner, who has an admitted history of alcohol abuse, struggled to stay sober. RadarOnline.com even caught him buying booze with then-girlfriend Lindsay Shookus in July 2017 — mere months after completing a stint in rehab.
In February, just as RadarOnline.com had reported, Affleck hung up the cape for good, telling talk show host Jimmy Kimmel at the time that he "couldn't crack it."
Sources confirmed to RadarOnline.com Affleck is anxious to get back to his indie roots.
"Ben wants to focus more on his career right now," a source told RadarOnline.com. "His team wants him to pursue more big budget films and capitalize on the superhero brand. But Ben is over it."