Depression, Rehab & Dangerous Romance: Troubled Hayden Panettiere Writing Shocking Tell-All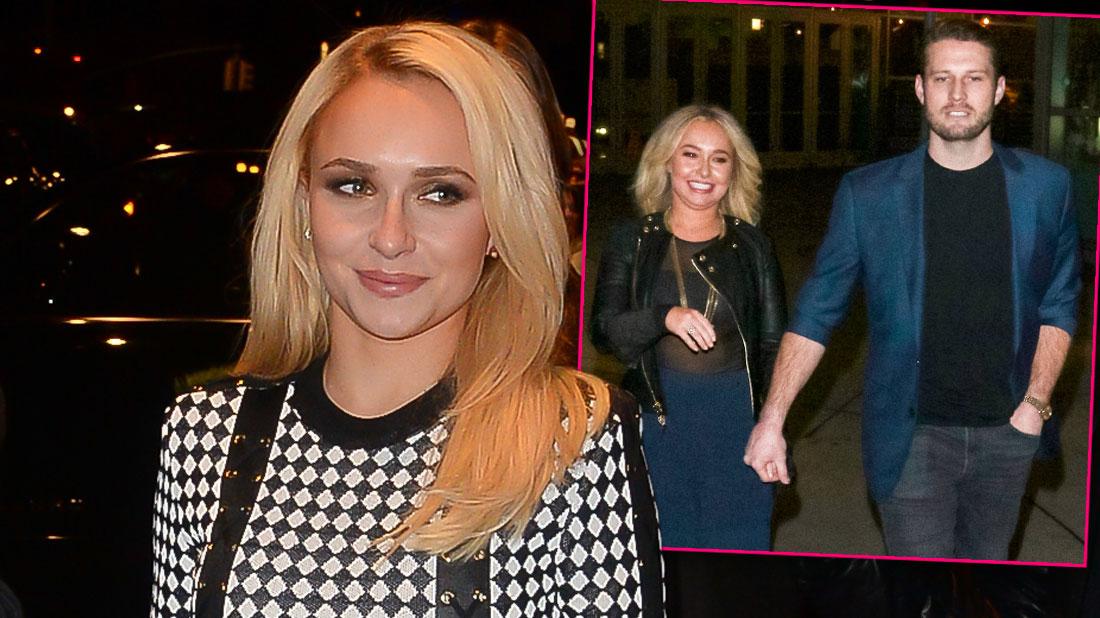 Hayden Panettiere's life has been a battle of survival. Whether it be conquering drinking problems, recovering from depression or even standing by a violent and aggressive lover, the Nashville star has seen it all.
Now, RadarOnline.com has learned exclusively she's ready to tell all in a revealing new memoir.
"She talked about writing her own story. And she should," an insider told Radar. "It would be her own journey."
Article continues below advertisement
Panettiere's problems climaxed in early May, when her boyfriend Brian Hickerson, was arrested for domestic violence after a heated argument turned violent.
By the end of the month, a protective order issued against Hickerson barred him from coming within 100 yards of the star. The 30-year-old also cannot reach out to his girlfriend of less than one year via phone calls or emails, or possess firearms.
But new worries arose when just days after his arrest, Panettiere was spotted smiling and holding hands with her alleged attacker.
"Once Hayden comes to grips with the fact that she has a perfect situation to present to other young women and to say that certain things are not to be tolerated. But it doesn't sound like she's in that place yet," the source continued. "If she acknowledges his behavior is not acceptable, it'll do wonders for other women and men."
MORE ON:
Hayden Panettiere
Article continues below advertisement
Panettiere's downward spiral began shortly after giving birth to her first daughter, Kaya,
in December 2014. Less than a year later, the actress found herself in rehab for postpartum depression issues.
"It's something a lot of women experience," she confessed on Live! With Kelly and Michael in Sept. 2015. "When you're told about postpartum depression you think it's 'I feel negative feelings towards my child, I want to injure or hurt my child.' I've never, ever had those feelings. Some women do. But you don't realize how broad of a spectrum you can really experience that on. It's something that needs to be talked about. Women need to know that they're not alone, and that it does heal."
Panettiere would eventually recover, but her world was shaken again when she split from her fiancé and baby daddy Wladimir Klitschko in August 2018 after nine years together.
The breakup sent the former Heroes star spiraling out of control. Just days after the split, Panettiere was cut off at a Los Angeles bar, after allegedly drinking so much she vomited outside.
Friends say all of her suffering and pain could serve some good, and she can inspire heroes of their own, whenever she is ready to move on.
"It would be great down the road. When things go awry it's common in this industry and you can do wonders for other people by sharing and being honest and the planet of people go 'thank god, it's not just me. I'm not alone," the source revealed.