'Coop'ed Up? Bradley Staying In LA To Co-Parent Daughter After Breakup From Irina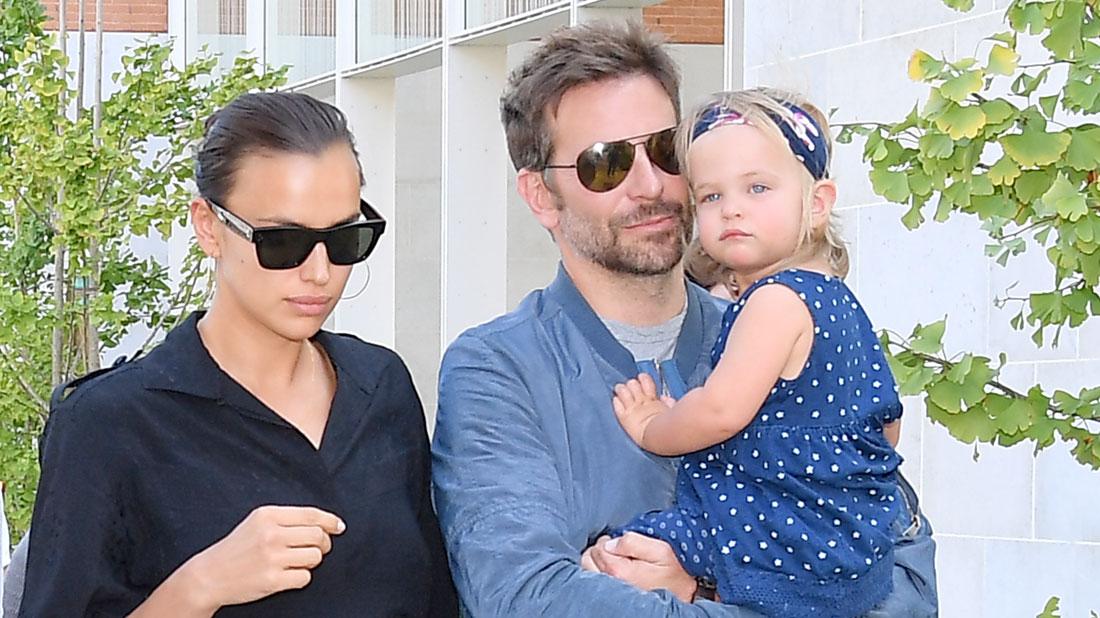 Bradley Cooper has shelved plans to relocate to New York, RadarOnline.com has learned, after realizing he needs to stay in Los Angeles to co-parent his daughter with ex Irina Shayk.
"Bradley had originally planned to sneak off to New York for a few months to write. He finds the creative vibe there a lot more inspiring than in Los Angeles. But now that he's split with Irina, all plans are on hold," a source tells RadarOnline.com.
Article continues below advertisement
As RadarOnline.com reported, Cooper, 44 and Shayk, 33, called it quits on their four-year relationship in early June. The split came after months of speculation that the A Star Is Born actor was hooking up with co-star Lady Gaga behind Shayk's back.
But the big breakup hasn't turned either party bitter, as the two have taken a peaceful approach after separating. Especially when it comes to co-parenting 2-year-old daughter Lea De Seine.
In fact, the breakup seems to have made Cooper a more hands-on father.
"Bradley's realized he needs to be in LA close to Irina as they iron out the child custody agreement over their daughter," the source confessed. "He wants joint, and he knows running away to the East Coast won't look good to a judge."
Sources say the former couple are getting along "really well" and are being nicer to each other without the pressure of the romance.
Article continues below advertisement
Ironically, Cooper's constant absenteeism was one of the major issues that drove him and Shayk apart.
"The fact that he would disappear on his little artistic retreats all the time was one of the biggest bones of contention between him and Irina," the source revealed. "She felt like a single mom, and he argued that she didn't understand his career."
"Now it seems he's finally getting it – though it's too little, too late, of course."