America's Favorite Inmate? Bill Cosby Sends Creepy Father's Day Message From Behind Bars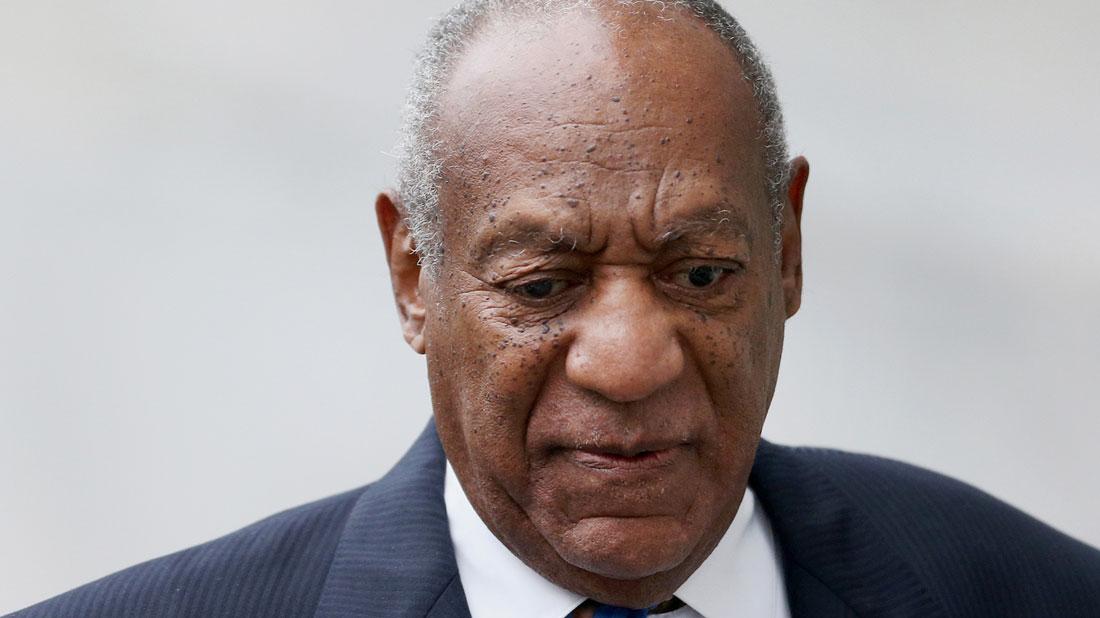 Disgraced comedian Bill Cosby celebrated Father's Day behind bars by sending an upbeat message to fans in which he called himself "America's Favorite Dad!"
"Hey, Hey, Hey...It's America's Dad," the 81-year-old inmate wrote on Instagram this Sunday, June 16. "I know it's late, but to all of the Dads... It's an honor to be called a Father, so let's make today a renewed oath to fulfilling our purpose —strengthening our families and communities."
Article continues below advertisement
Cosby included a variety of hashtags, including #HappyFathersDay, #AmericasFavoriteDad and #FarFromFinished alongside a short video of him in a classroom talking about slavery and racism.
Cosby's spokesman, Andrew Wyatt, told USA TODAY that the jailed comic requested a Father's Day message be posted from him.
Wyatt said Cosby wanted to support a group called Man Up.
"Mr. Cosby's (message) consisted of telling these men who have been incarcerated for many years but are up for parole soon...to...take the word 'disadvantage' and remove the 'dis,' and start focusing on the advantage," Wyatt said. "That advantage is to be better fathers and productive citizens."
As RadarOnline.com readers know, Cosby is currently in prison in Pennsylvania for drugging and sexually assaulting Andrea Constand, a former Temple University women's basketball administrator. After his first trial ended in a mistrial in 2017, the actor was convicted in 2018 and sentenced to three to 10 years in prison.
His Father's Day post came after Cosby used social media to send birthday wishes for wife Camille back in March, even though he hasn't seen her face-to-face since entering prison.
RadarOnline.com has learned that after Cosby's three daughters abandoned him, Camille, too, is now ready to walk away.
"Camille is actively getting advice from several of the top divorce lawyers in the country," an insider said. "It's only a matter of time before she files the papers."
Cosby has also used his social platforms to defend himself amid his incarceration, and name himself a "political prisoner" like Nelson Mandela and Martin Luther King, Jr.