Secret Diary Reveals Flaming Fanatic's Frightening Motive For Setting Himself On Fire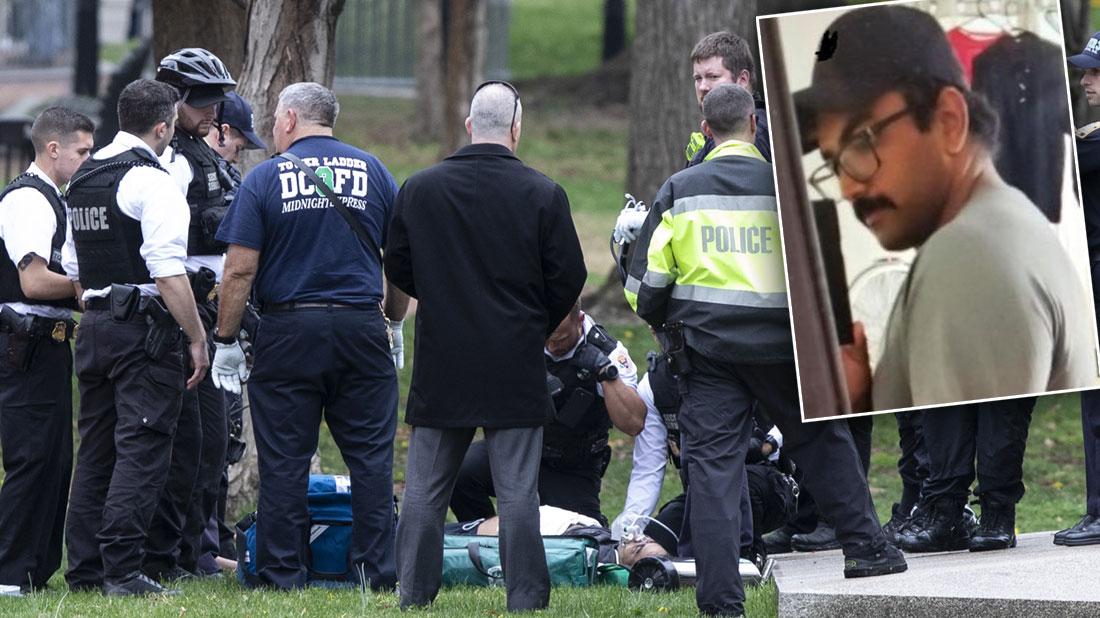 The burning man who was engulfed in a bright orange fireball after setting himself ablaze outside the White House was a ticking time bomb of fanatical ramblings — who authorities suspected had ties to ISIS.
A law enforcement raid turned up Arnav Gupta's secret diary, crammed with insane apocalyptic talk about the coming of the end times, the World Trade Center, historic wars and extremist attacks.
Although the official version of events given to the public was Gupta went crazy after smoking synthetic marijuana, RadarOnline.com has seen the top-secret diary confiscated by the government.
Article continues below advertisement
In it, Gupta wrote: "I had become death, the destroyer of worlds! It may not be good for America, but it's damn good for news network CBS."
Gupta, 33, left his Bethesda, Md., home on May 29, and his concerned family reported him missing almost immediately.
Just three hours later, he set himself on fire yards from the White House — causing fatal injuries — and video of the human torch shocked citizens across America.
A top government source claimed the feds descended on Gupta's home shortly after suspecting he had ties to terrorists.
His explosive confessional — penned days before his death — was filled with "cryptic messages and a desire to take part in a coup-type revolution to overthrow the government," a law enforcement source told Radar, noting, "He was clearly not in his right mind. There are references to 9/11, the Vegas massacre, the Pulse nightclub shooting and Hitler."
One excerpt of the madman's manifesto reads: "Finger on the Pulse. Vegas was repulsed. Lady liberty lies limp ... Twin towers. Hitler v. Churchill. The birth of a nation ... The biggest f**k You ever recorded in history. A deal with the Devil."