Another Slaughter: 12 People And Shooter Die In Virginia Beach Massacre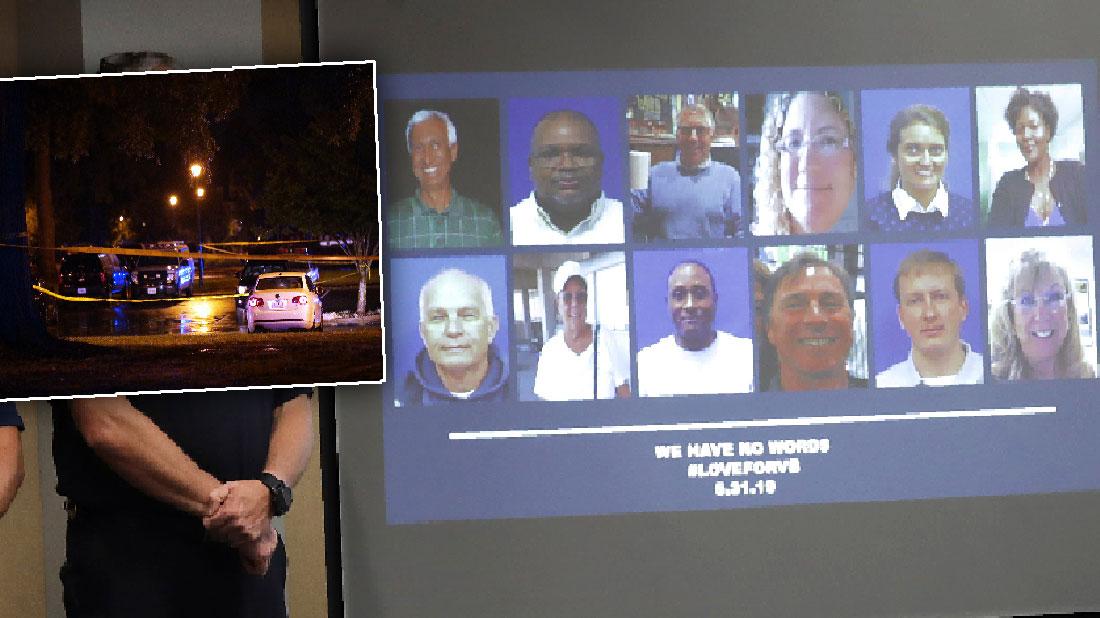 Longtime public utilities worker DeWayne Craddock reportedly went on a shooting rampage in a city building in Virginia Beach, Virginia on Friday afternoon, May 31.
Craddock, 40, described as a "disgruntled employee," killed 12 people before dying in a gun battle with police.
All but one of the victims were city employees like Craddock. Another person murdered was a contractor at an office filing a permit at the time of the shooting, police said.
Article continues below advertisement
Four other peoplehurt by the shootingwere hospitalized, police said. All had surgery on Friday night. Craddock had reportedly worked for the city for about 15 years. Officials said they found multiple weapons at the scene of the shooting and later at his home. The massacre was the deadliest in the United States so far this year after a rash of these disturbing crimes, including the Las Vegas Stephen Paddock rampage and the Parkland school shooting.
Shocking violence happened again on Friday. Gunfire erupted while people were at the Virginia Beach municipal center doing business. Craddock fired through all three floors of Building 2 of the facility. Four officers confronted the killer inside the building and "a long gun battle" ensued, according to Virginia Beach police Chief James Cervera. After Craddock was wounded, police tried to save him, the chief said. "They did what cops do and they rendered first aid to this individual," Cervera said.
Article continues below advertisement
Officers found a .45-caliber pistol, a suppressor and several empty, higher-capacity magazines near Craddock after the massacre. It's believed he bought the firearms legally, investigators said. Cervera said Craddock was a "disgruntled employee." The certified professional engineer in the city's public utilities department was listed on department news releases as a point of contact for information on local road projects over the past several years, CNN reported.
Megan Banton, who was in the building and barricaded with her co-workers, told reporters, "I have an 11-month-old baby at home, and all I could think about was him and trying to make it home to him."
Cervera doesn't know Craddock's motive yet and said, "Right now, we have more questions than we have answers."
He reportedly was still employed with the city at the time of the rampage, and had an active employee security pass. Craddock's neighbor Christian Coble told the Washington Post, "He seemed like an all right dude. I guess you never know what someone is going through."