'90 Day Fiance' Star Larissa Dos Santos Lima Says She Won't Be Deported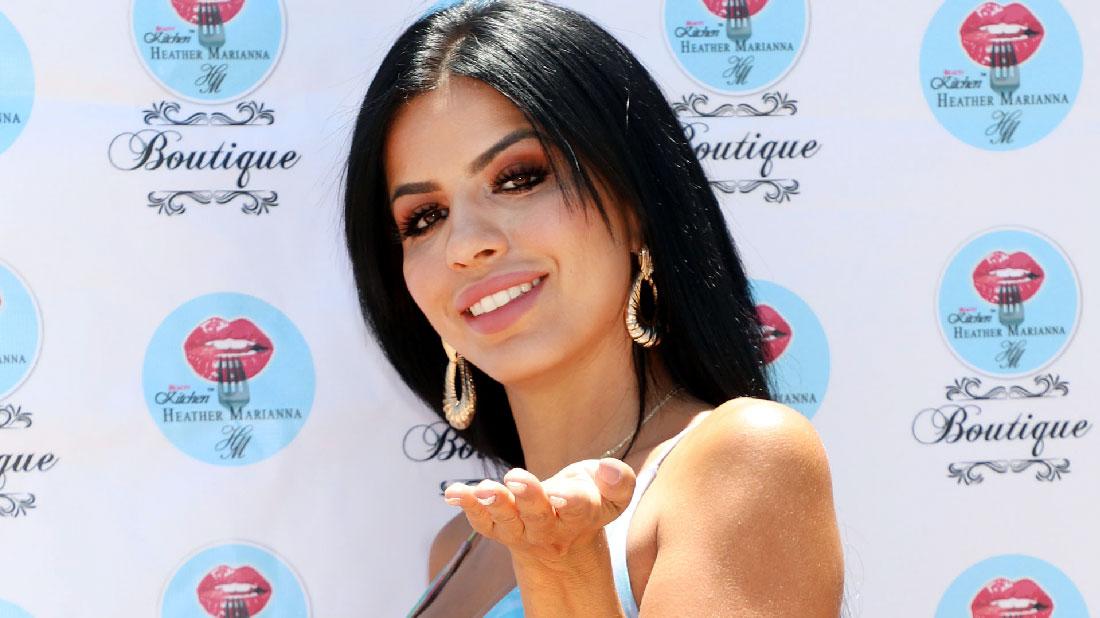 Former 90 Day Fiancé star Larissa Dos Santos Lima has said she won't be deported—after her ex-mother-in-law suggested she would be sent back to her native Brazil!
As The Blast reported, the ex-wife of Colt Johnson will apparently be able to stay in the United States after their marriage disaster.
On Saturday, June 15, Larissa appeared at the Beauty Kitchen collaboration party at Beauty Kitchen Boutique's store in Boulder City, Nevada.
Article continues below advertisement
While flaunting her new "Here Kitty Kitty" lip kit, sexy Larissa was overheard talking about her deportation case after her arrest for domestic violence.
"It's done. I'm here staying," Larissa reportedly said.
As RadarOnline.com previously reported, Colt's mother Debbie had predicted that Larissa would be deported.
Debbie's diss came just days before Larissa was set to appear in court for "negotiations" regarding her third arrest.
On Sunday, May 26, Debbie bantered with her Instagram followers about her son and a screenshot posted to John Yates' fan account showed that one follower had asked, "I'm just wondering. If you divorced your wife why is she still in America? Shouldn't she be sent back to Brazil? Just wondering."
Debbie replied about Larissa, who starred with Colt on season 6 of the TLC show, "Everything takes time. There is still a Domestic Violence hearing next week and after that she will be deported. It just takes time."
Article continues below advertisement
But as The Blast reported, Larissa avoided jail time for her bloody fight with ex-husband Colt, and instead she will complete community service.
It was a long unhappy marital road for Colt as Larissa was accused of domestic violence against him.
Colt filed for divorce from his wife of just seven months on January 1, 2019.
The move came the same day that she was charged with first-degree domestic battery following a reported fight with her husband at their home. Las Vegas police claimed that Larissa had lied about her injuries during their alleged fight and that her wounds were self- inflicted.
She's enjoying life with new boyfriend Eric and recently got plastic surgery, beginning her new life without Colt with fillers in her face.
According to Colt's attorney, he and Larissa came "to settlement terms in their divorce" in April and "Colt is very pleased that the matter is resolved and that both parties can move on with their lives."