'VPR' Rumble! James Kennedy Slams Lala Kent After Her & Fiance's 50 Cent Feud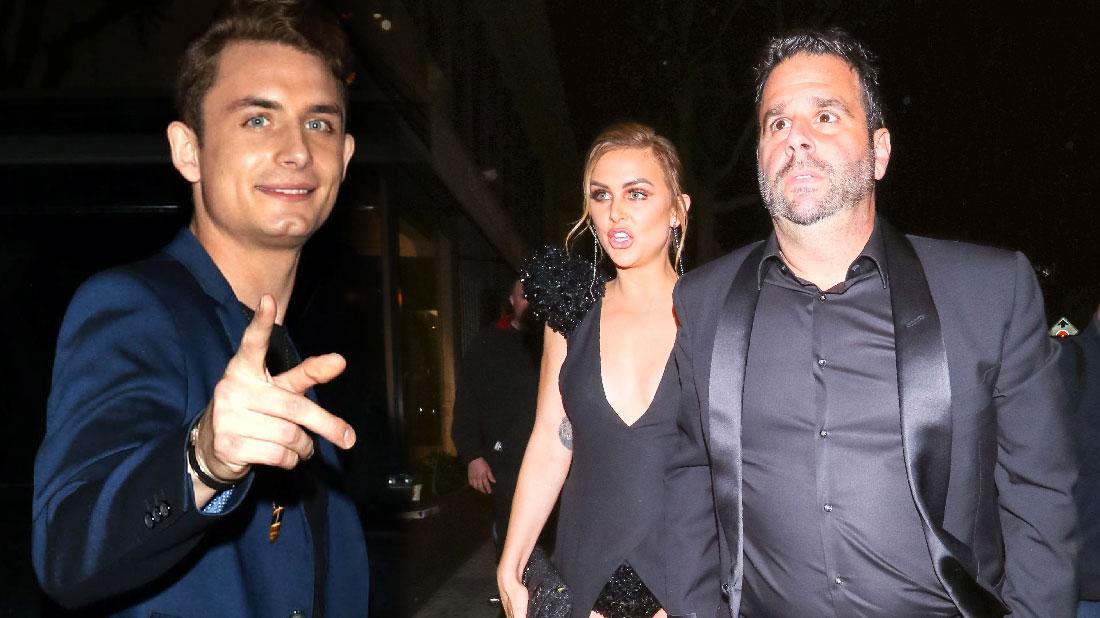 James Kennedy slammed his Vanderpump Rules co-star and former lover Lala Kent on Instagram after she and fiancé Randall Emmett feuded with 50 Cent.
James posted an unflattering photo of Lala wearing a hot mess of a frothy gown next to a picture of how beautiful the dress looked originally. He snarkily wrote with the post, "When you order online vs when it arrives."
James also included a caption, referencing Lala and Randall's recent explosive online battle with rapper 50 Cent, "imma put this right here…..fofty said leave it. #fofmate."
Article continues below advertisement
As RadarOnline.com readers know, on April 26, 2019, 50 Cent called Lala a "hoe"!
The rap star, 43, posted a clip from VPR on Instagram that showed Lala, 28, telling costar Stassi Schroeder about her romance with movie producer Randall, 48. "I let him hit it the first time and we were inseparable," Kent told Schroeder, 30. "He would just send me, like, really expensive gifts. The first night we banged, I got a car the next day. He was like, 'Do you want a Range Rover?'"
50 Cent captioned the video, "10 seconds left in the 4 quarter hoe's are Winning. Do you want A range rover, yes, b**ch yassss. Then just run out and suck a d**k. LOL smh #lecheminduroi #bransoncognac." The rapper has a history with Randall, as he previously starred on the TV show Power and executive produced the series with him.
Kent attacked Cent in the comments: "She swears she's a thug from south side Jamaica queens & she's up in here watching Bravo. Someone has forgotten where they come from. Coming for me on the gram!? I smell fish coming from fifty's direction. Vanderpump Rules airs Monday's at 9/8C, only by @bravotv. I got the strap."
Article continues below advertisement
But the bitter feud wasn't over as Randall went to the hospital with chest pain amid 50 Cent accusing him of owing him a whopping $1 million dollars.
The rap artist went ballistic that Randall was planning a big wedding to Lala and hadn't paid back the money he'd loaned the Lone Survivor producer. But there was peace at last week after Randall fixed his debt with the rapper.
Now, though, James has taken potshots at Lala—and is on team 50 Cent! As VPR fans know, Lala slept with James but she wasn't interested in dating him and went on to get engaged to much older Randall.
Lala has said they're not friends anymore, either: "James betrayed my trust. When Randall and I were at Coachella, James has the audacity to say, 'Come on, we all know each other inside and out, if you know what I mean,' and I just wanted to vomit. Rand was absolutely not okay with it and it was time for me to say, 'You know what, you don't even deserve my friendship anymore.'" Lala and Randall have set an April 18, 2020 wedding date.