'VPR' Star Lala Kent Slammed As 'Hoe' By 50 Cent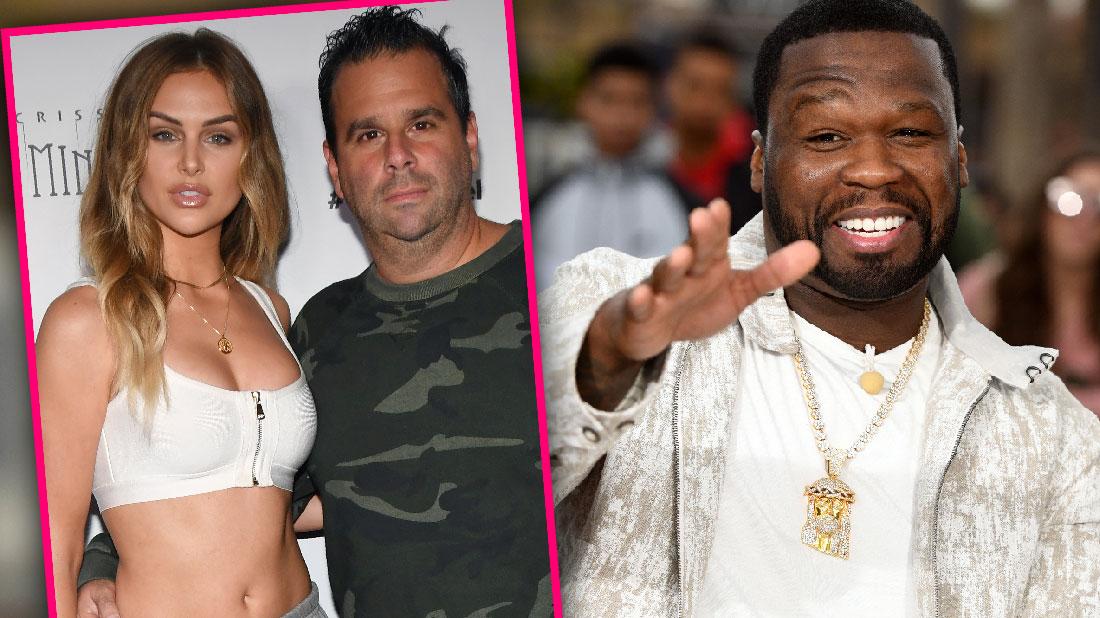 Vanderpump Rules star Lala Kent has caused a stir with her engagement to wealthy, much older Randall Emmett—and now, 50 Cent is blasting her as a "hoe."
On Friday, April 26, 2019, the rapper, 43, posted a clip from the Bravo reality series on Instagram.
The video showed Kent, 28, telling costar Stassi Schroeder about her romance with movie producer Emmett, 48.
"I let him hit it the first time and we were inseparable," Kent told Schroeder, 30. "He would just send me, like, really expensive gifts. The first night we banged, I got a car the next day. He was like, 'Do you want a Range Rover?'"
Article continues below advertisement
50 Cent captioned the video, "10 seconds left in the 4 quarter hoe's are Winning. Do you want A range rover, yes, b**ch yassss. Then just run out and suck a d**k. LOL smh #lecheminduroi #bransoncognac."
The rapper has a history with Emmett, as he previously starred on the TV show Power and executive produced the series with him.
Kent joked in the comments after Cent dissed her, "She swears she's a thug from south side Jamaica queens & she's up in here watching Bravo. Someone has forgotten where they come from. Coming for me on the gram!? I smell fish coming from fifty's direction. Vanderpump Rules airs Monday's at 9/8C, only by @bravotv. I got the strap."
The VPR sex bomb is planning her wedding to her boyfriend and RadarOnline.com previously revealed her secret December 2018 engagement party details.
Kent's beau, who is 18 years older than the TV star, popped the question last fall during a romantic trip to Cabo San Lucas, Mexico, where they also celebrated her 28th birthday at the Esperanza An Auberge Resort.
Kent previously had to defend her controversial relationship with Lone Survivor producer Emmett, a divorced dad of two who was still married when they met.