Steve Harvey's Show Canceled Because Host Was 'Too Cheap' To Hire A-List Booker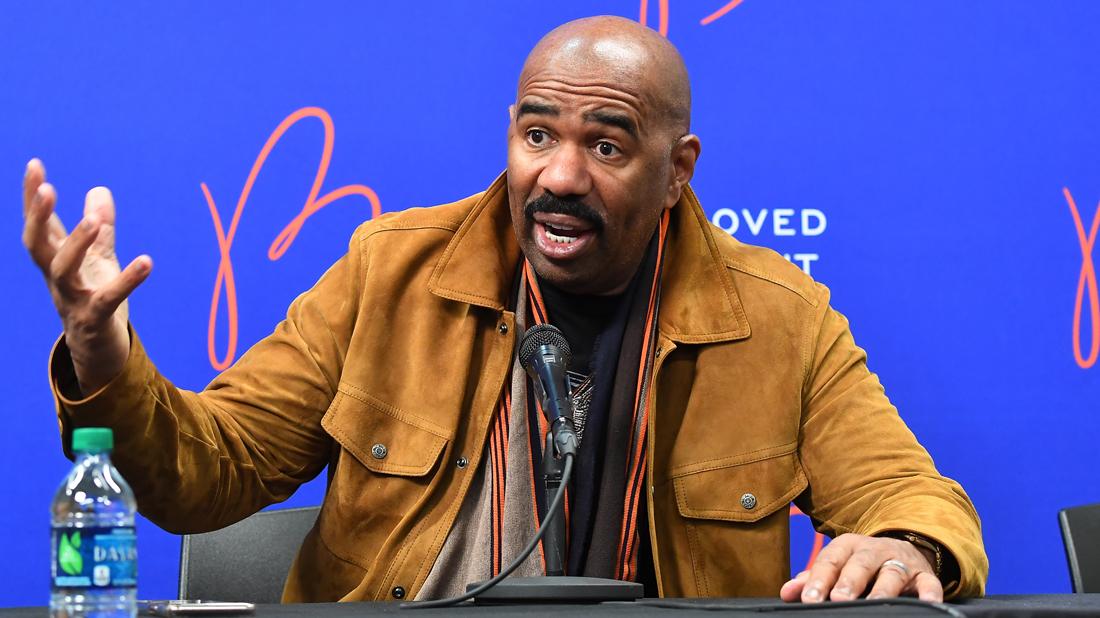 Steve Harvey's show has been canceled after Kelly Clarkson's upcoming talk show took over his time slot. RadarOnline.com can exclusively reveal Steve was canceled because the host was too cheap to hire any real talent!
According to a television insider, the 62-year-old turned down an A-list booker because it was too expensive.
"Instead he has a daytime person producing a night time type-show," the insider said. "So many industry people called when it first started and said how unwatchable it was."
Article continues below advertisement
The source claimed Harvey's goal is to become a "billionaire."
"He's 60 years old, time is running out, so it was now or never," the source said. "But Steve is one of those people who he doesn't like the whole 10 percent business to pay his manager, because he's a cheap a**. The man is very cheap."
According to another insider, the place is now a "bloodbath," as people are in agony over losing their jobs.
"Everyone is fired and looking for new jobs," the insider said. "Steve couldn't care less... He isn't worried that all these people can't pay their rent."
As RadarOnline.com previously reported, the Steve staff wrapped up production on the Los Angeles set this week.
In an interview with Variety in January,
Harvey admitted his show was dropped by NBCUniversal, but said he still hoped the show would get picked up elsewhere.
He certainly didn't win over the staff. RadarOnline.com reported Harvey wrote a nasty email to his employees after the show relocated to L.A. from Chicago in 2017.
"Do not come to my dress room unless invited," he ordered. "Do not approach me while I'm in the makeup chair unless I ask to speak to you directly."