Radar Told You First! Dina Manzo And David Cantin Are Married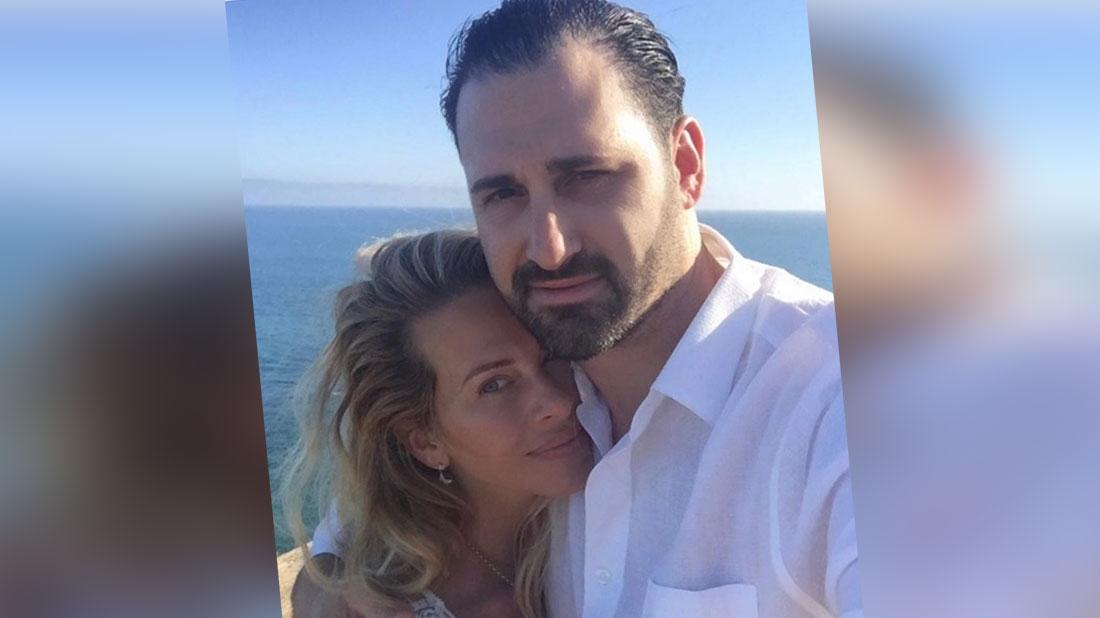 The secret is out!
As RadarOnline.com first reported, former Real Housewives of New Jersey star Dina Manzo has finally admitted that she is married to her longtime love David Cantin — and has been for nearly two years!
"The bride wore a dress from her closet, an orange blossom in her hair and carried a Calla Lily from her Malibu Garden," she revealed on Instagram, writing, "In front of the gorgeous Pacific, surrounded by nature and puppies, they promised to be there in good times and bad. A simple, meaningful wedding on a day chosen by the stars ... and so it is."
Article continues below advertisement
She then added "#thirdtimesacharm" and disclosed the date — June 28, 2017!
As RadarOnline.com recently exclusively revealed, Manzo had taken Cantin's last name on property records, listing herself as "Claudine Cantin" alongside her better half when the couple dropped $2.3 million on a five-bedroom Southern California property in April 2018.
Last August, Manzo threw fans off the scent of her marital status during an appearance on SiriusXM's Jeff Lewis Live, claiming that her wedding would be "small" and everyone would learn about the nuptials after they were over.
Long after they were over, it turns out!
Manzo and Cantin had been dating since 2015. In May 2017 — a little over a month before the couple tied the knot — the two were victims of a brutal home invasion in their New Jersey townhouse.
Just last week, a man was finally arrested for the attack. James Mainello, 51, of Bayonne, New Jersey, was arrested and charged with multiple counts of first and second-degree robbery, second-degree burglary, aggravated assault, possession of a weapon and criminal restraint.
A second attacker is still at-large.