Family Tie! Charles Manson Follower Lynette 'Squeaky' Fromme Says She Still Loves Him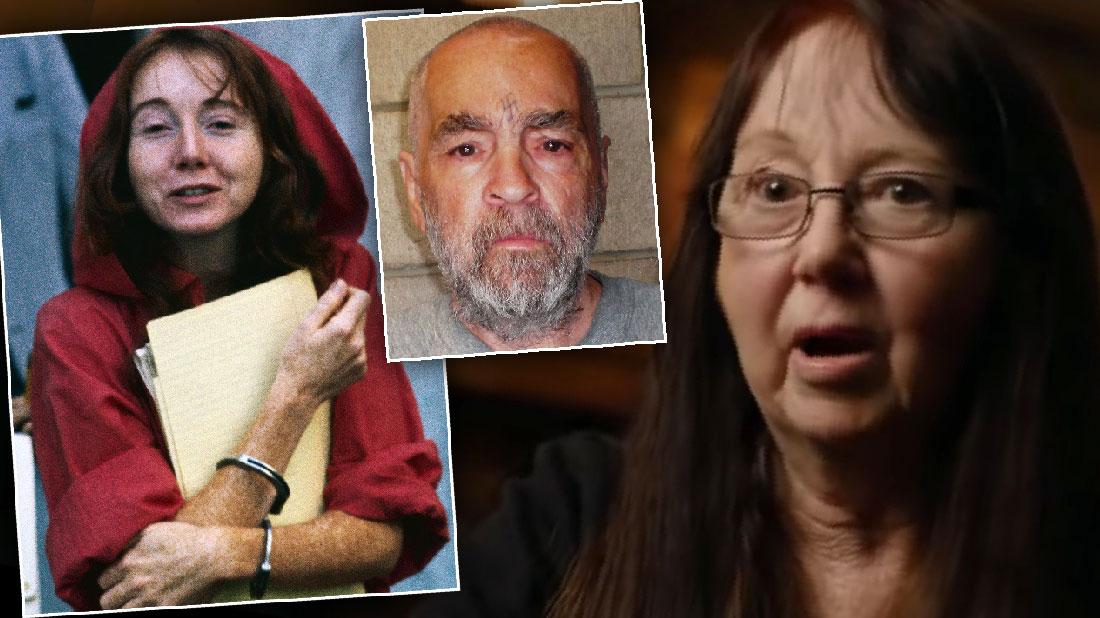 Lynette "Squeaky" Fromme has pledged her allegiance to Charles Manson again.
After the notorious cult leader and murderer's death in 2017, Fromme is marking the upcoming 50th anniversary of the Manson Family murders by saying she still loves him!
Fromme, 70, told ABC about Manson, "I don't think you fall out of love. I feel very honored to have met him, and I know how that sounds to people who think he's the epitome of evil."
Article continues below advertisement
Manson ordered his cult members to go on a two-day killing spree in the summer of 1969 that left actress Sharon Tate and her well-heeled friends dead.
Fromme wasn't involved in the murders, but was devoted to Manson and was convicted of trying to assassinate President Gerald Ford in September 1975. She was released on parole in 2009.
Manson died of natural causes in prison at age 83.
He'd been convicted in 1971 of first-degree murder and conspiracy to commit murder for the deaths of seven people, including pregnant Tate, the wife of director Roman Polanski, who was slaughtered at their Beverly Hills home.
Years later, Fromme is speaking out, explaining how Manson helped her after she fell out with her own family.
She recalled in the new ABC interview, "I hitchhiked to a place in Venice Beach, California. I thought maybe somebody would take me in. It was dark and nobody was there, and I was sitting looking at the ocean -- and here comes Charlie."
Fromme said Manson never ordered her to do anything bad.
Article continues below advertisement
But Manson's prosecutor Vincent Bugliosi, who wrote the book Helter Skelter about the murders, described Fromme as "the main gal in the Family."
Fromme insisted, "He said, "I can't make up your mind for you." That's why I went with him. And he never did make up my mind for me. These stories that have come out about his ordering people to do things he never ordered me."
However, Fromme added about the family's philosopy, "There was going to be a revolution, and it would be violent."
Beausoleil, 71, is serving life for the murder of his friend Gary Hinman half a century ago.