Bikini Brawl! Kelly & Tamra's Blowout Fight In Miami Caught On Camera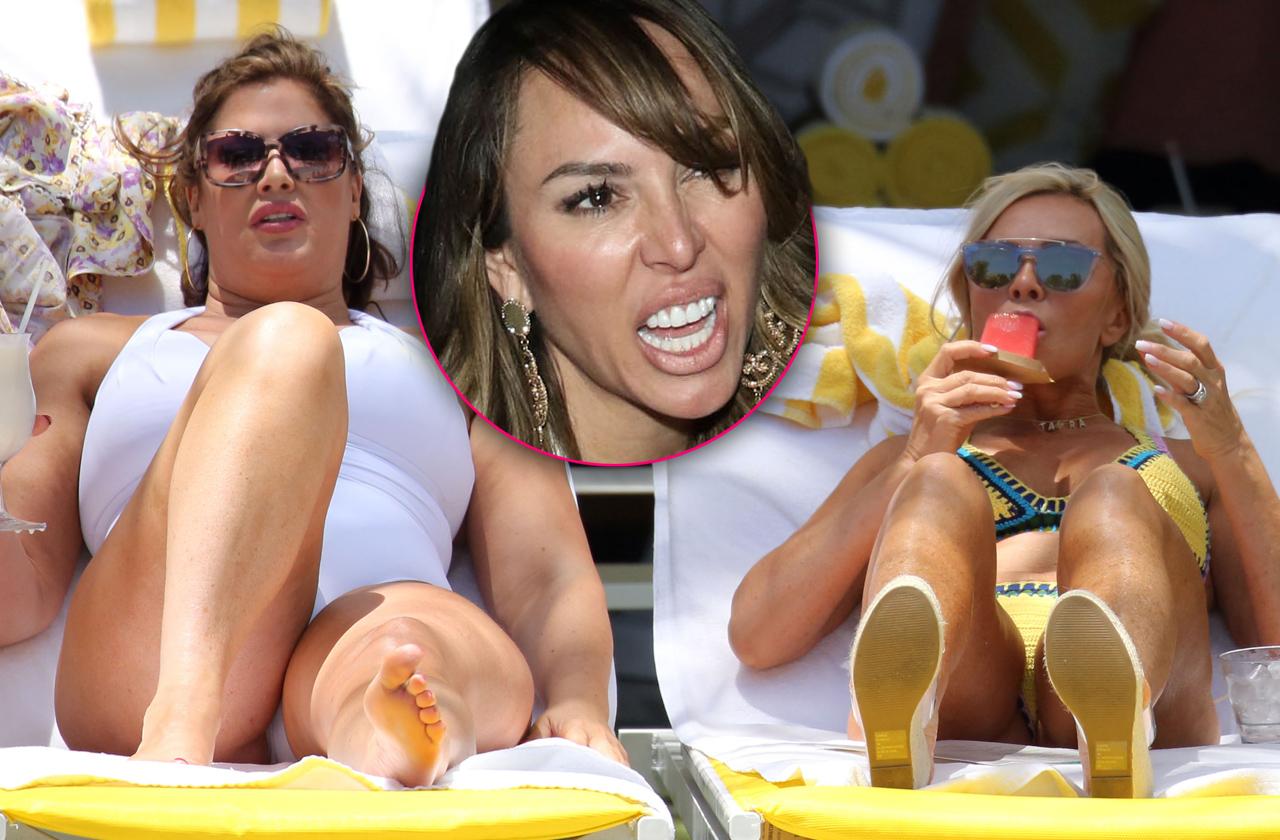 Kelly Dodd and her new nemesis Tamra Judge got into a screaming match during a cast trip to Miami, Florida, yesterday — and it was all caught on tape!
And even though filming for the upcoming season of RHOC is coming to an end, RadarOnline.com has exclusively learned that the nasty war between the two ladies is far from over!
In the shocking video, which was posted on a fan Instagram account, Tamra, 51, accompanied by sidekick Shannon Beador threw her arms up in the air and screamed at Kelly, "you said it on camera!"
Article continues below advertisement
According to an insider, "This all goes back to when Tamra was caught talking s**t about Kelly and telling everyone that Kelly pushed her mom down the stairs."
"Although Kelly denies it happened and so did her mother, Tamra told her that she discussed it on the show which is the only reason she brought it up."
After not filming with each other for over a month, things have gone from bad to worse between the two, according to the insider. "And Shannon tried to mediate the situation in Miami because it is the first time that Tamra and Kelly have seen each other."
The informant revealed to Radar exclusively Kelly has had enough. "Kelly cannot stand Tamra and is so fed up with Tamra and is sick of her being a two-faced b***h who can do whatever she wants and get away with it."
Added the snitch: "She just thinks that Tamra has done this too many people and it's time for her to go."
As previously reported by Radar, the drama between the reality stars started in 2016, when Kelly, 43, accused Tamra of steroid abuse.
It blew up again last month, when a video surfaced that showed Tamra going off to Shannon, 55, about Kelly's alleged mother abuse.
"Shannon is stuck in the middle now and it is just a big mess. The cast could not be more divided then they are right now," the source said.