Kathryn Dennis & Thomas Ravenel Call Temporary Truce For Daughter's Graduation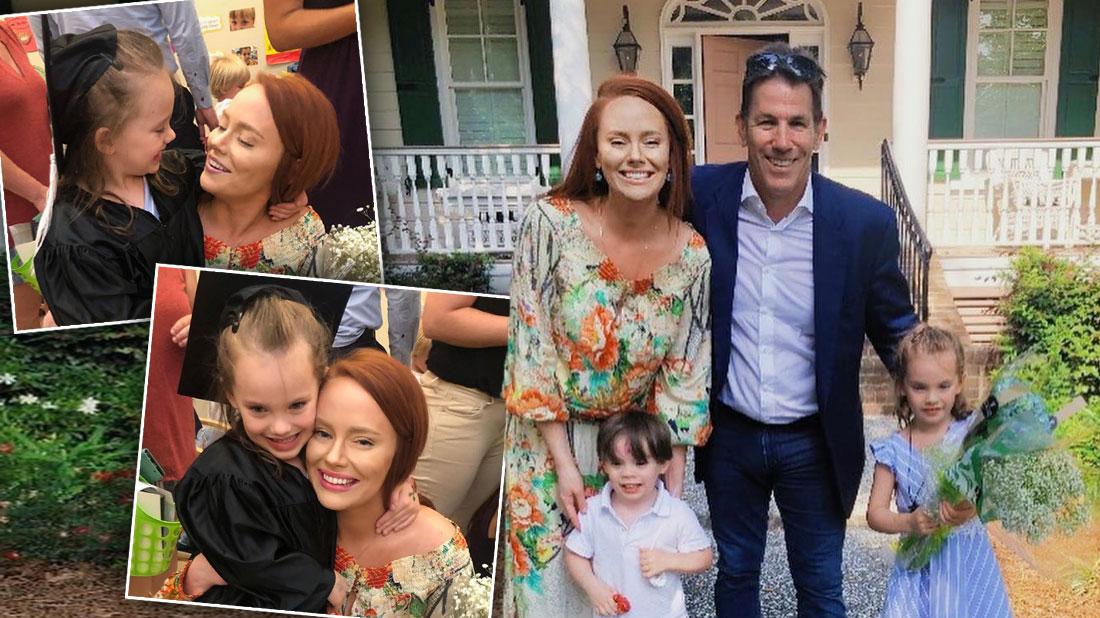 Kathryn Dennis and her ex Thomas Ravenel have put their differences aside to celebrate their daughter's graduation.
In an Instagram post on Friday, May 24th, the Southern Charms star captioned a family photo, "our little graduate! can't believe she is going to be a kindergartner! ? #adulting."
RadarOnline.com readers know Ravenel, 56, and Dennis, 26, are locked in a vicious custody battle over their two children, Kensington and St. Julien.
Article continues below advertisement
The two have been going back and forth with court filings and even brought up skeletons from one another's pasts in hopes of getting the upper hand.
As RadarOnline.com reported, Ravenel accused Dennis of being a kleptomaniac and a drug addict who received prescription drugs from Southern Charm cast members and had a history of faking drug tests. He even claimed she drank alcohol while pregnant with their son!
He insisted that his ex "filed her complaints in bad faith" and had the intent to "annoy and embarrass him."
Dennis, on the other hand, brought up multiple sexual allegations against Ravenel in her court filings and claimed he allegedly paid her $200,000 to keep quiet, RadarOnline.com previously reported.
She claimed that there were "other incidents of bizarre behavior arising out of his (Ravenel's) intoxication due to a mixture of alcohol and prescription drugs."
She even alleged that he admitted to occasionally locking the kids up in their rooms at night.