Kanye Shares Memory Of Mom Donda After Her Death Following Plastic Surgery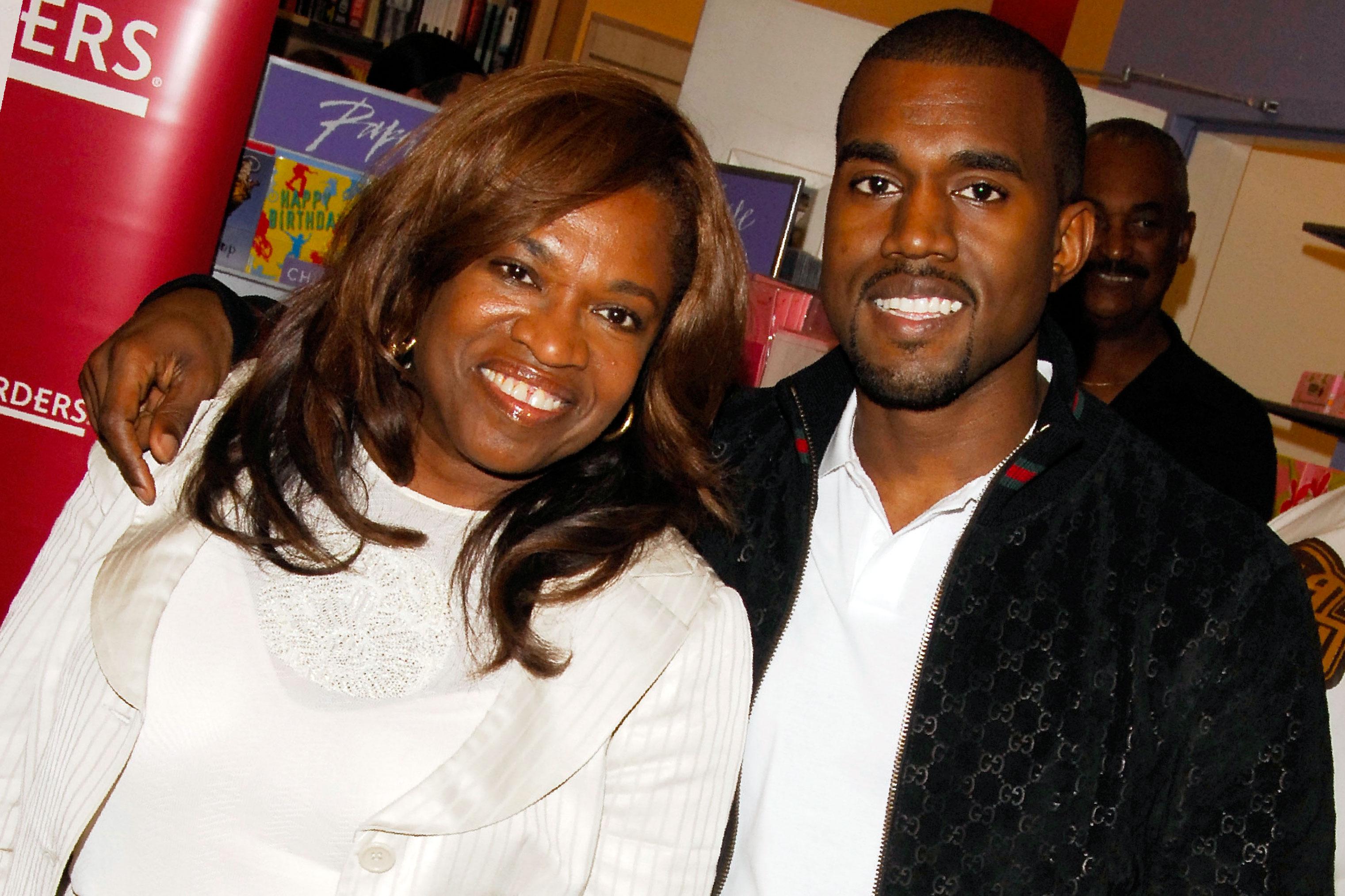 Rapper Kanye West has always been a mama's boy, and in his upcoming interview with David Letterman, it's apparent that hasn't changed!
On Saturday, May 25, his wife Kim Kardashian tweeted a sneak peek of his appearance on Letterman's Netflix show, My Next Guest No Introduction with David Letterman, which will begin streaming on May 31st.
In the preview, West, 41, shares one of his last memories with his mother, Donda West, who tragically passed in 2007 after she had plastic surgery.
Article continues below advertisement
"I remember my mother bought me a bear that was multicolored, and I was very into Japanese artist Takashi Murakami at the time of my third album, 'Graduation,' so she bought it and said 'That kinda feels like Murakami,''' the Grammy award winning rapper told Letterman.
"And then I was sorta like 'I don't want that, it ain't no Takashi Murakami bear.' Laughter And then she passed a few weeks after and I did everything I could to find that bear and place that bear on top of all the Takashi Murakami stuff I had in the house."
The rapper also said that he believed his mother would have enjoyed buying his children toys in the same way, but that "she is still here with us" and is "guiding us."
As RadarOnline.com readers know, Donda passed one day after her cosmetic surgeries of "Coronary artery disease and multiple post-operative factors due to or as a consequence of liposuction and mammoplasty," according to the coroner's report.
Article continues below advertisement
West went on to suffer a mental breakdown in 2016 that many believed was a direct result of her death.
Last year, he sought out to "forgive and stop hating" Dan Adams, the surgeon responsible for his mother's surgery, by attempting to use his picture as the cover for his last album, "Ye."
Adams, who had lost $500,000 in two malpractice suits and surrendered his medical license after the incident, not only spoke with Inside Edition in 2015, but shared his side of the story in a letter to The Blast after getting wind that his picture would be featured on the album cover.
He attributed the responsibility of Donda's death to her nephew Stephan Scroggins, who was to take on the role of her being her nurse.
Kanye responded to the letter on Twitter, calling it, "amazing" and thanking Adams for speaking his truth.
"Thank you so much for this connection brother. I can't wait to sit with you and start healing." Kanye tweeted.