Jenelle's Mom Barbara Posts Photo Of Daughter Ensley In Her Care During Custody Fight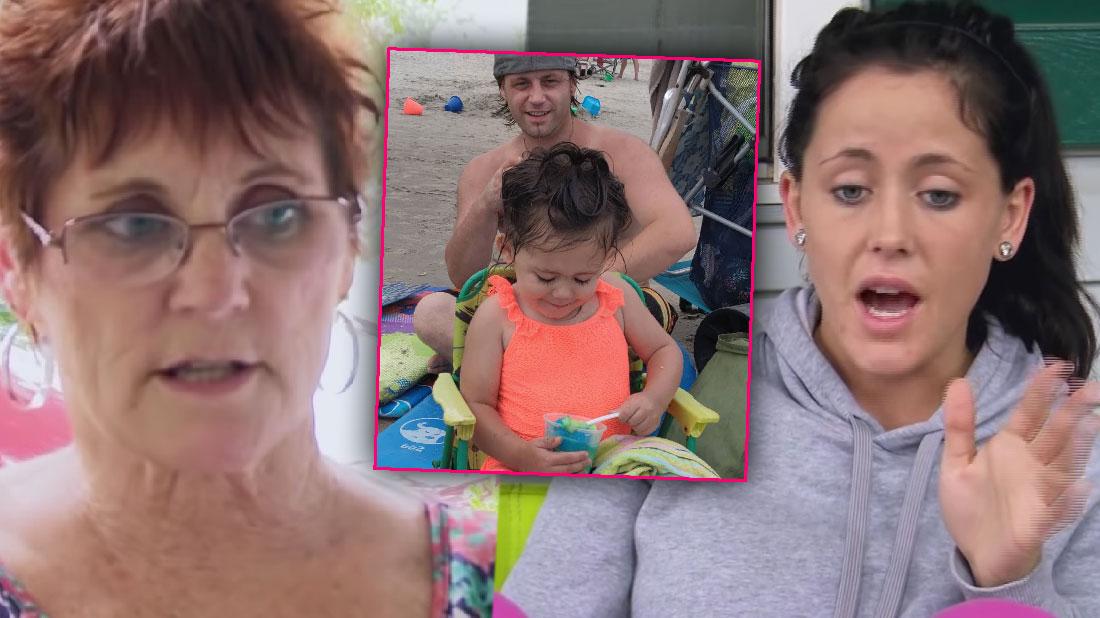 In an Instagram posting sure to sting Jenelle Evans, her mother Barbara has shared a photo of the ex-Teen Mom 2 star's daughter Ensley happily playing at the beach.
As RadarOnline.com has extensively reported, Jenelle and husband David Eason are fighting to get custody of their kids back—and Ensley, 2, is one of the children in Barbara's care while the battle rages on.
The disgraced couple was in court all week after their kids were taken away by CPS following David killing the family dog.
Article continues below advertisement
Jenelle and David had been raising her son Kaiser, 4, by ex Nathan Griffith, his daughter Maryssa, 11, and their own little one Ensley.
Barbara has raised Jenelle's first child, son Jace, 11, for years.
Now Ensley is also in her care, while Kaiser is with his father Nathan and David's daughter Maryssa is with her maternal grandmother.
On Sunday morning, May 26, Barbara showed off Ensley by posting a photo of the tyke in her orange bathing suit on the beach, happily eating an icy treat. Jenelle's brother Colin smiled behind the girl in the sweet shot.
Barbara wrote as a caption, "Oak Island, NC With Jace, Ensley and my son Colin having fun."
Fans weighed in, with one saying, "She looks so happy!"
Another wrote, in a reference to David, "We are happy that Ensley is over his care."
RadarOnline.com reported that Jenelle Evans had posted photos of her kids amid her humiliating day in court with David on Friday, May 24.
But she reportedly said she couldn't make a visitation with them because of being ill, according to The Ashley.
Article continues below advertisement
On Facebook, Jenelle posted old photos of Kaiser on the beach, writing "BeachBaby."
Now Barbara has entered the social media war, showing that Ensley is happy and healthy while on a beach outing with her!
As RadarOnline.com previously reported, the TM2 star, who lost custody of her kids after David killed her dog Nugget, looked devastated as she left court with him but without any of their children on Friday.
The court could make a ruling on the Easons' custody trouble this Tuesday, May 28, after Memorial Day.