Jake Patterson Sentenced To Life In Prison Without Parole For Kidnapping Jayme Closs & Killing Her Parents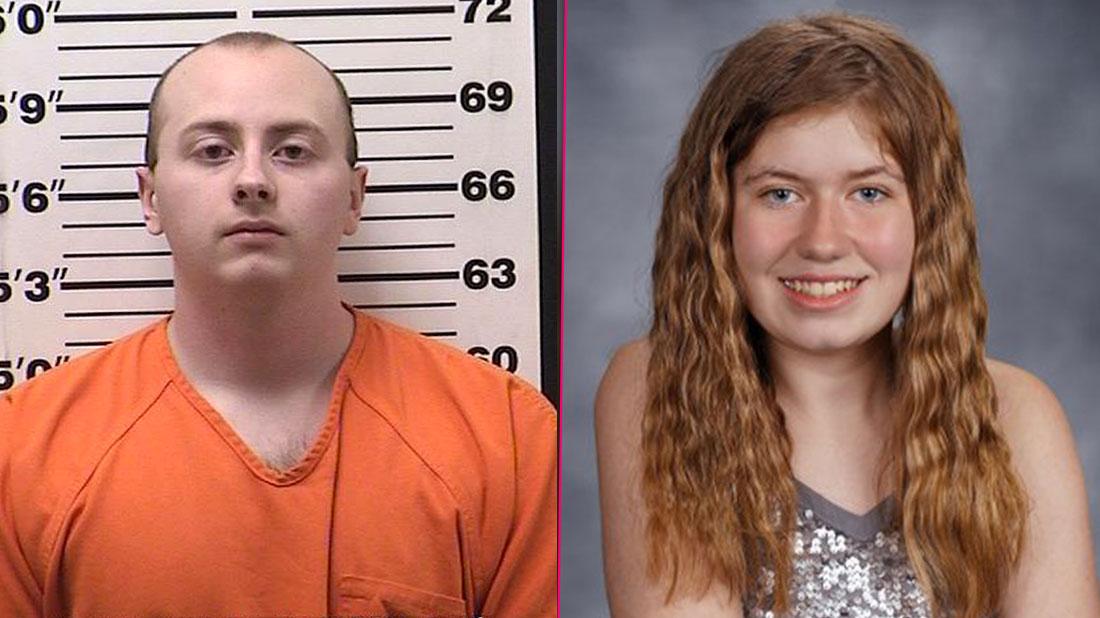 Jake Paterson, the Wisconsin man who kidnapped 13-year-old Jayme Closs and killed her parents at their home, has been sentenced to life in prison without parole, and RadarOnline.com has exclusive quotes from the family.
"We are proud of how strong Jayme has been and will continue to be. Today we finally could turn the page on this horrific incident. He deserves what was handed down to him - and we are thankful he will never be able to prey on anyone again."
Article continues below advertisement
The psycho, who was "obsessed" with the teen and watched her from afar before the kidnapping, appeared at the Barron County Court Friday afternoon wearing his usual orange jumpsuit.
Before the sentence, the judge had a lengthy statement, which included: "All I can really say is I'm sorry for what you endured. James and Denise Closs did what good parents do, even giving up their lives for their daughter on the night she was kidnapped."
"I wish we could go back in time to make sure that James and Denise were never murdered nor Miss Closs were never kidnapped," he said. "I'm here to see that justice is done."
"You intentionally murdered two innocent parents. You planned this, you had a mask, you stole a license plate so that you could not be discovered. You murdered Miss Closs' parents within feet of her or right next to her."
"There has been discussion of your character. You have no prior record, you have no criminal record, there was no evidence that you were under the influence of alcohol or drugs. You have alarming distorted views — for all of this I have no idea if there is any treatment."
Article continues below advertisement
"There is no doubt in my mind you are one of the most dangerous people on this planet," continued the judge. "I have no doubt that you have no regret and I have no doubt you have remorse. You are the embodiment of evil."
Prior to the sentencing and judge's statement, during the heartbreaking court session, six family members of Jayme gave heartbreaking testimonies pleading with the judge for the maximum sentence without parole. A statement from Jayme was also read out loud in court before the judge's ruling.
"My parents and my home were the most important to me," Jayme wrote in the statement. "I have to have an alarm now just so I can sleep. I used to go out with my friends I used to love to go to school. I love to go to dance, but he took those away from me too.. It's so hard to go out in public. I get scared and anxious... There is one thing he couldn't take from me. He can't take my freedom... I was smarter then him. I watched his routine and I took back my freedom."
Article continues below advertisement
"I will go on to do great things in my life and he will not," Jayme continued. "Jake Patterson will never have power over me. I have power over him because I get to tell the judge what he should do to him. He should stay locked up forever."
Among the testimonies was also Jayme's aunt.
"I am Jim's little sister" Kelly Engelhardt said sobbing. "I tried to cry as much as I could so I wouldn't do this right now. But as you can see before the beautiful people that spoke before me this is devastating to us all. My brother, 56-year-old, just s simple man. Didn't have toys, didn't have trucks, he just worked. He worked. He worked every single overtime shift he could, and I never once heard him complain about it, because he did what he had do."
"My brother and sister-in-law died trying to protect her," Kelly added. "I don't want myself, Jayme most of all, or my family to fear another day. I don't want another family to go through what we went through. Judge please sentence him to two life sentences with no possibility of parole. We all need to go to bed knowing that no one else will be hurt."
Wearing glasses and an orange jumpsuit, Patterson had his head down the entire time his legal team, who begged the judge to give him a more lenient sentence of treatment/rehabilitation.
Article continues below advertisement
"Jake Patterson is never getting out of prison. He understands that and accepts that," his lawyer said, however, adding his client has "shown remorse."
A family insider also told RadarOnline.com exclusively, "The community feels much safer now; forever rid of any worries about having this violent maniac on the streets."
A crying Patterson gave a statement before his sentence, saying, "I would do anything to bring them back. I don't care about me. I am just so sorry."
As RadarOnline.com readers know, Paterson pled guilty to two counts of intentional homicide and one count of kidnapping.
The 21-year-old admitted to abducting Jayme on October 15, after fatally shooting down her parents, James and Denise Closs, at the family's home near Barron.
She escaped nearly three months later — in January – from Paterson's cabin in Gordon, WI.
Paterson told cops he decided to kidnap Jayme after he spotted her boarding a school bus near her home.