Jayme Closs' Accused Kidnapper Details Crimes, Says He'll Plead Guilty In Prison Note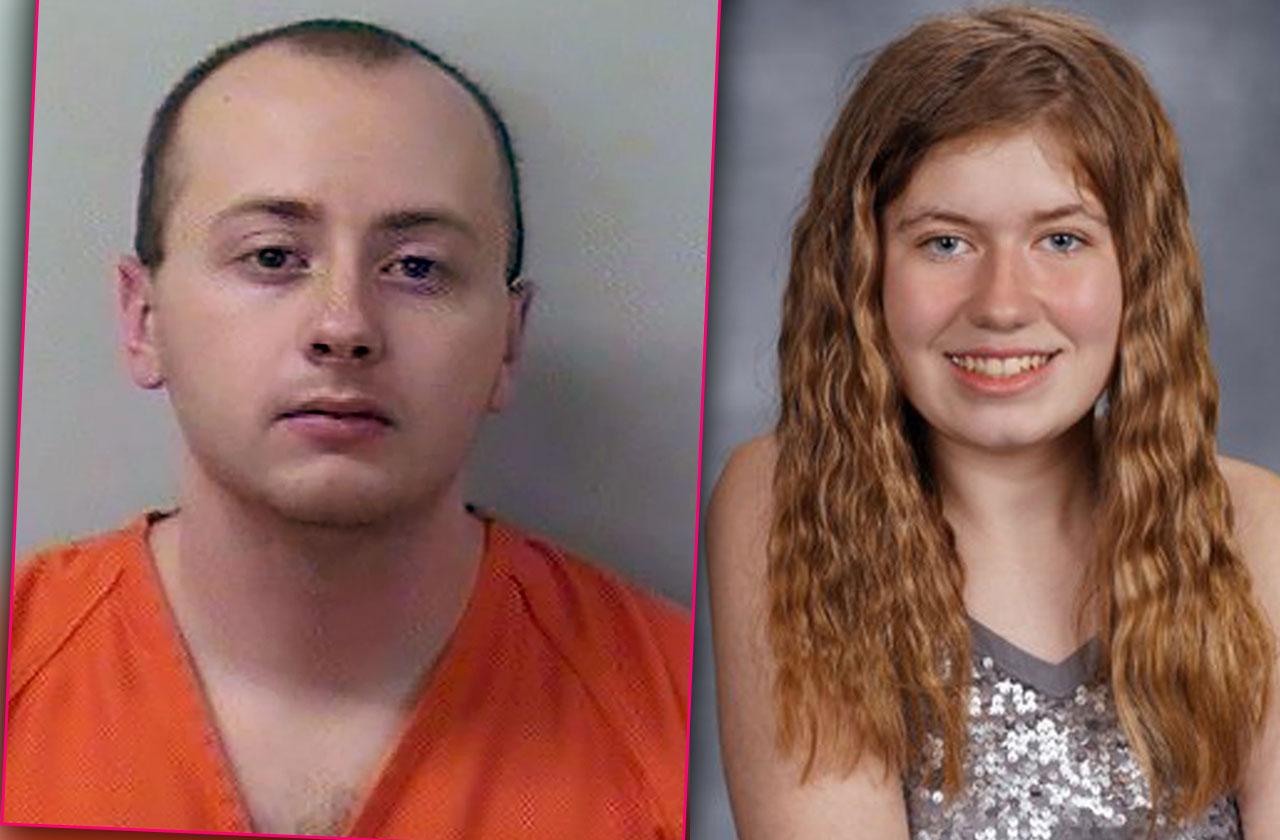 In a chilling new prison letter, Jayme Closs' accused kidnapper, Jake Patterson, wrote that he plans to plead guilty in his upcoming trial, and revealed he feels much remorse for hurting the teen.
"Plead guilty," he wrote in response to mailed questions from local Minnesota station KARE11. "I want Jayme and her relatives to know that. Don't want them to worry about a trial."
The 21-year-old penned the handwritten letter from his prison cell at Polk County jail on February 28. In it, he explained his actions for abducting Closs, 13, and brutally murdering her parents, Denise and James on October 15.
Article continues below advertisement
"No one will believe or can even imagine how sorry I am for hurting Jayme this much," he wrote.
As RadarOnline.com readers know, Patterson broke into Closs' family home, slaughtered her parents and then abducted her, only to keep her hostage inside his Gordon, Wisconsin home for 88 days. When he held a holiday party with his friends and family, he even forced her to hide under his bed.
In his note, he said his family had no idea she was in the house at the time and had no suspicions that he was the one who kidnapped her. He added that though he followed Closs' search expedition on TV, he would change the channel if she was watching.
When reporter Lou Raguse asked him if he felt any remorse about his crimes, he wrote: "Huge amounts. I can't believe I did this."
Closs was able to escape Patterson's home this January. Disheveled and barefoot, she sprinted through the wooded area until she ran into the killer's neighbor, who was walking her dog. She said she had been kidnapped by the man who killed her parents. The neighbor and a nearby couple heard her story and called 911, after which police immediately came to retrieve the terrified teen.
Article continues below advertisement
His prison letter comes days after RadarOnline.com exclusively reported Patterson detailed his love for the teen in a bizarre note to a fan. In it, he drew hearts around Closs' name and said the two cooked together while he kept her locked up in his home.
In his most recent letter, Patterson said he was actually going to plead guilty at his last court hearing, "but in a case like this isn't not really allowed." The judge moved his next hearing to March 27.
"I'm not sure if I'm going to send this," he wrote on the letter, scribbling out some of his answers in response to the reporter's questions.
"I knew when I was caught - which I thought would happen sooner - that I wouldn't fight anything. I tried to give them everything, wasn't completely honest, so they wouldn't interview Jayme. They did anyways and hurt her more for no reason," Patterson continued.
Article continues below advertisement
When asked why he kidnapped Closs in the first place, however, Patterson responded: "It's not black and white." He also said he was "really pissed" the day he killed Closs' parents. "I didn't want to. The reason I did this was complicated," he explained.
He also refused to detail his murder plot or how long he had planned the kidnapping.
"It was really stupid though looking back," said Patterson, adding that he committed the murders "mostly on impulse," and assuring "I don't think like a serial killer."
On the back of the note he wrote "I'm Sorry Jayme" in huge child-like balloon letters.
He is being held on $5 million bail pending a March 27 arraignment, where he's expected to formally enter a plea.
We pay for juicy info! Do you have a story for RadarOnline.com? Email us at tips@radaronline.com, or call us at (866) ON-RADAR (667-2327) any time, day or night.