Felicity Huffman & William H. Macy Supported By His Costars Amid Admissions Scandal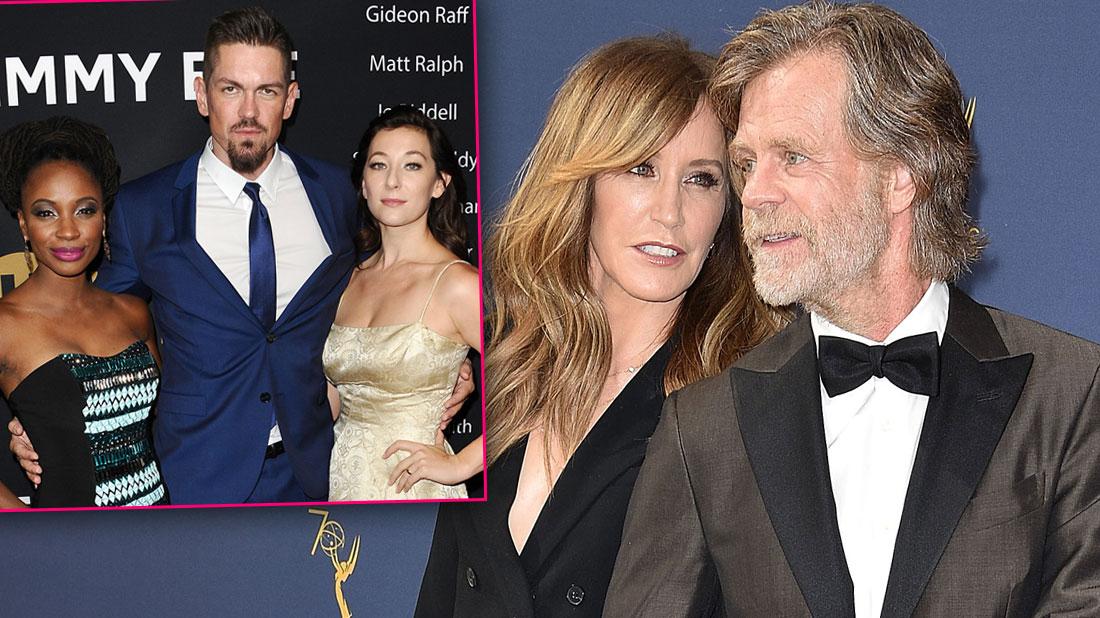 Hard times reveal true friends! William H. Macy's Shameless co-stars have been a "huge source of comfort" amid his wife Felicity Huffman's college admissions scandal, RadarOnline.com can exclusively reveal.
"The cast are all very tightly knit and everybody has stood behind William and Felicity from the moment the case started making headlines," an insider told RadarOnline.com. "This scandal is nothing more than a speed bump, especially because Felicity did the right thing and struck the appropriate tone with her apology."
Article continues below advertisement
As RadarOnline.com readers know, the Desperate Housewives actress, 56, pleaded guilty in a Boston courtroom on May 13 to a fraud conspiracy charge for paying $15,000 to have someone take the couple's eldest daughter's SATS.
But as a source told RadarOnline.com, "Even if Bill had been charged himself, nothing would change in the way these guys treat each other, which is with total professional respect."
As RadarOnline.com reported, Macy, 60, "knew she was up to something, but he disagreed with it from day one."
Despite being "heartbroken" and "in tears," he has remained extremely supportive of his wife.
His cast, who is "like family" have equally been a great support to him.
Huffman faces up to 20 years in prison for the crime, and $250,000 in fines.